A notably very different arcade game than the NES port, Capcom's Bionic Commando is a fresh take on the arcade platforming genre. Armed with the iconic bionic arm, you and run, grapple, and rappel yourself to new areas in this iconic game.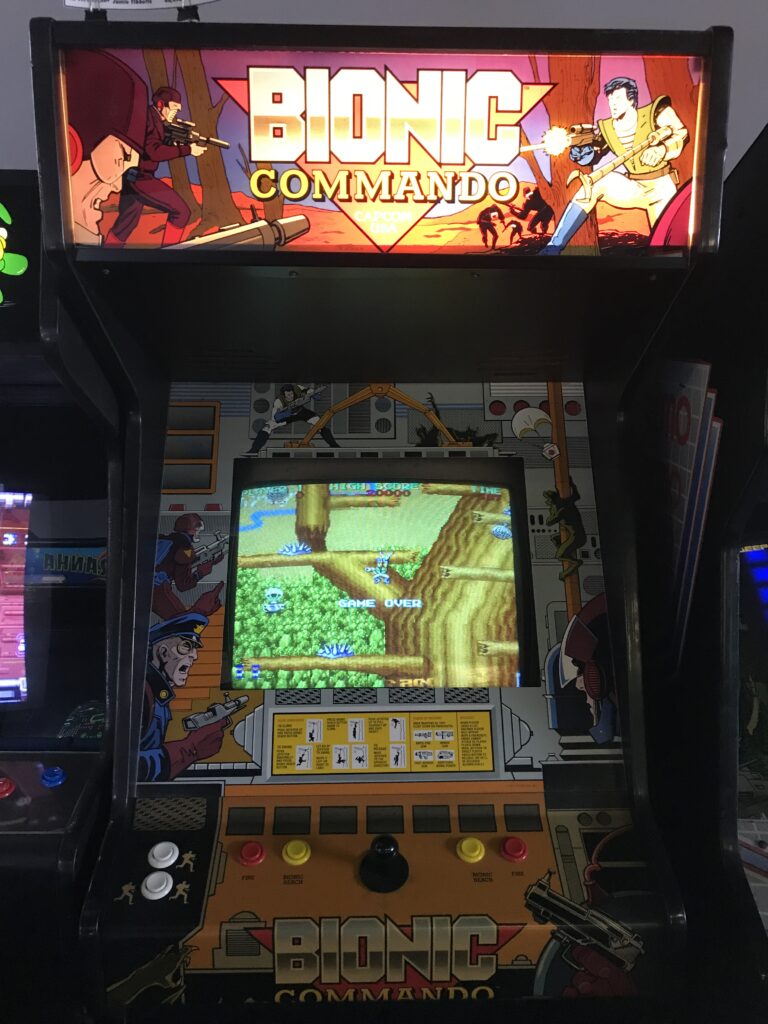 I didn't know the arcade version of the game was different from the NES version until actually playing in an arcade. The games are both largely similar in the grander scale: you're still playing a platformer game with the ability to grapple places, but the tone is fairly different. In the arcade here you are actually limited to only using the grappling hook to get to new heights; there is no jumping to be had. That's okay though, as levels are conveniently laid out to allow you to still progress forward. What a nice gesture for all the evil bosses out there to be considerate of those trying to infiltrate their fortresses!
The action in Bionic Commando is pretty great, and has that "Capcom-y" feel to it. Everything is bright and colorful, you transition seamlessly to new areas, and all kinds of stuff comes flying at you from every corner of the screen. Though I found the game a bit difficult due to some cheap hits, everything was still fluid and fun.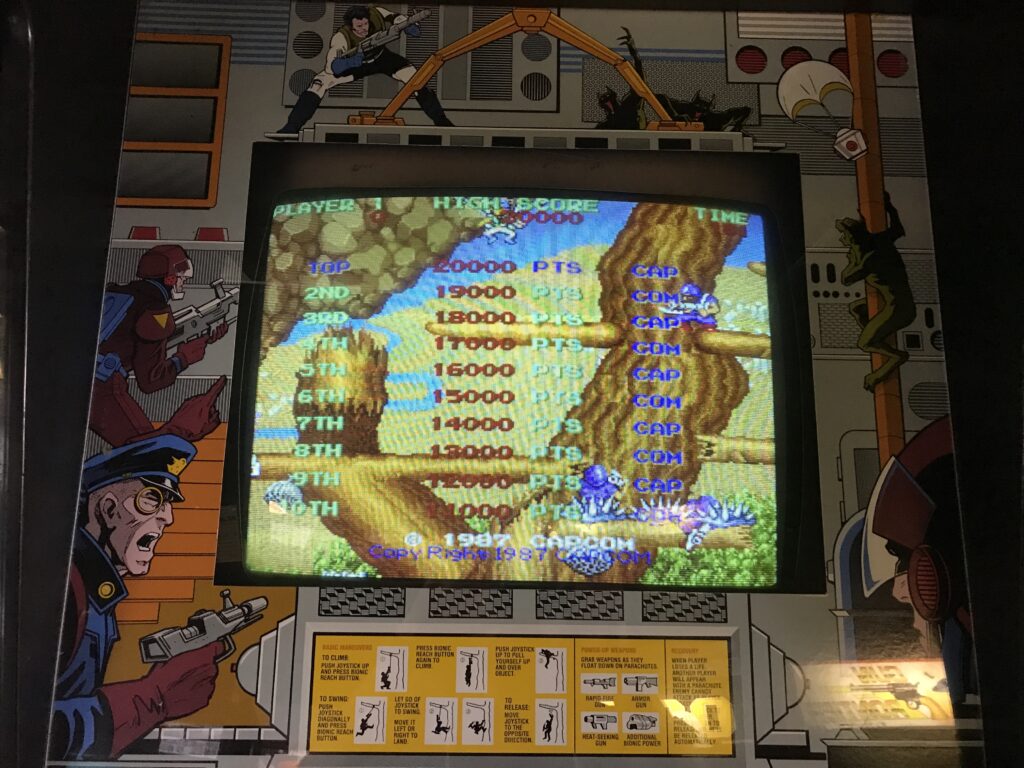 The arcade cabinet does sort of blend in with other cabinets in the arcade. A fairly boring overlay shows the evil bad guys (I think they're supposed to be Nazis, because every enemy in the arcade in the 80s and 90s are Nazis) as well as some of the power-ups mysteriously parachuting from the sky. In a move I can only assume the American localizers made, the side art panel shows a much different looking protagonist. The actual game has a much more playful tone to it, with a blue-anime hair protagonist you get to play as.
I think if you went into this one blind and not knowing what Bionic Commando was, you'd probably say "Neat" after playing it, and then move on. It's definitely a different approach to platformers at the time, but I think it's a bit slower than others that also released around that time. Seeing this next to something like Double Dragon or especially Contra would make the decision to drop your quarter into it a hard choice. Still though, a solid game that's worth a look!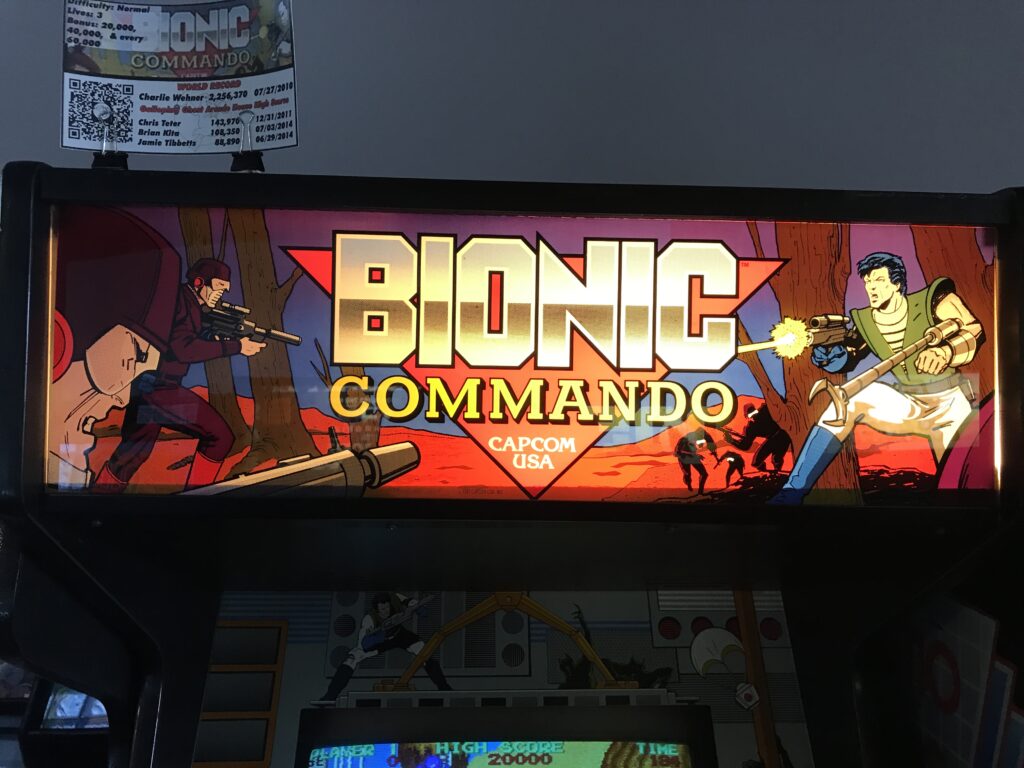 Played at Galloping Ghost Arcade in Brookfield, IL 2019