Originally released in 2009 for Japanese arcades, Castlevania: The Arcade is a coin-op version of Konami's venerable vampire slaying action adventure series.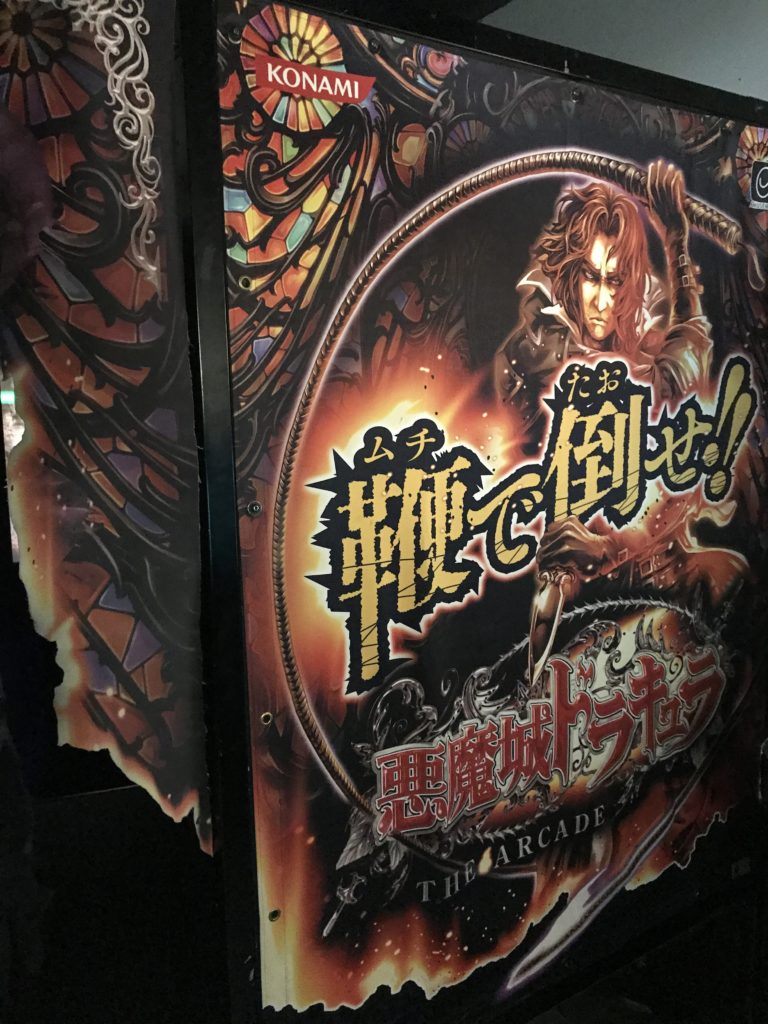 Unique to this cabinet is the controller: instead of using a traditional button setup, Castlevania: The Arcade uses a "Whip" controller to emulate the series' main weapon of choice. Functioning essentially like a light gun combined with a Wii Remote, you have to physically slash and flick the controller at enemies to "Whip" them on screen. You also have a sub-weapon to use by pointing the whip on screen and hitting a button. As far reactions and sensitivity, the controller seems to work fairly well. If you've played anything requiring motion controls for the Wii, you kind of know where this game is at.
Castlevania: The Arcade features a small collection of musical tracks from the incredibly diverse and well regarded series' history. I was super pumped to hear Bloody Tears blasting in my ears as I was slashing up skeletons. I only played a few levels, but read there are quite a few tracks from the series lifetime included in this version.
Each stage is capped by a boss character, with literally the first stage boss being Death. These battles offer more diverse gameplay options, but they aren't particularly challenging (maybe only if you're low on quarters). After each stage you are given a grade rank, and actually level up your character. You can choose to regain some health with each level up, increase your sub-weapon hearts, and so on. It's a nice touch, but ultimately unnecessary if you've got enough cash!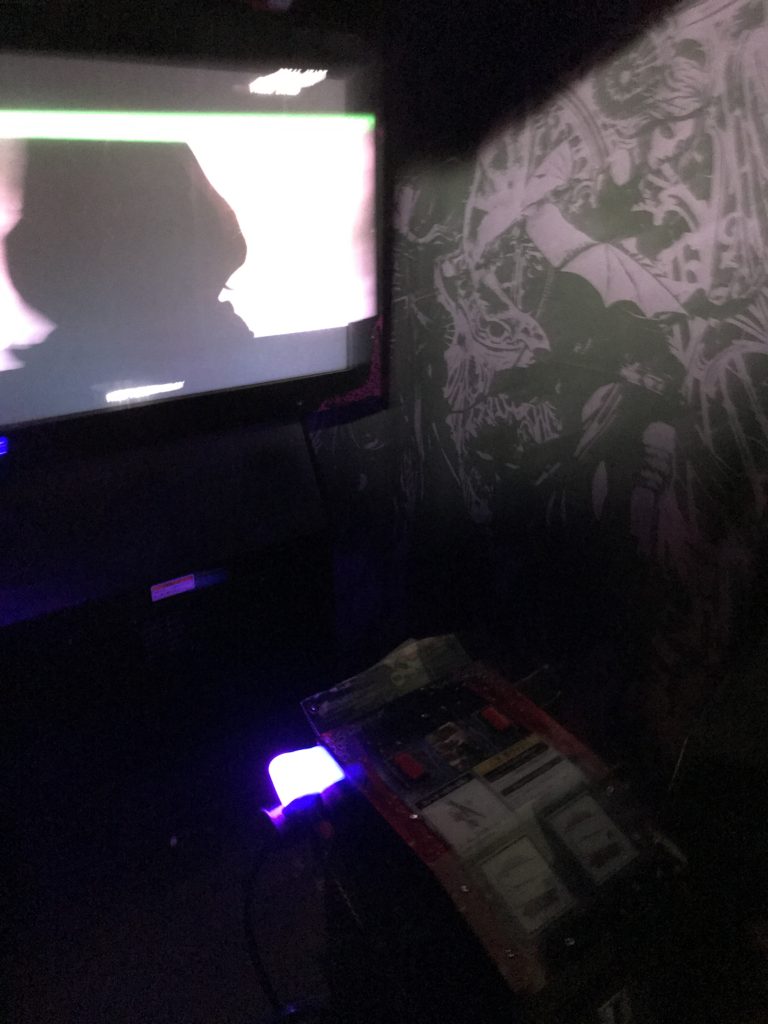 If you see a Castlevania: The Arcade cabinet, you really owe it to yourself to check it out. If for no other reason than it being a Japanese arcade exclusive, then to see a celebrated console game successfully make the jump to arcades in rather weird fashion. Oh, and for some kick-ass remixes of your favorite Castlevania songs!
*Played at Galloping Ghost arcade in Brookfield, IL – 2019