Every big franchise has a pinball machine. That's how you know you made it big! Seeing as they were the hottest thing around in the late 80s and early 90s, of course the Teenage Mutant Ninja Turtles had a pinball machine in the late 80s.
Released by Data East in 1991, Teenage Mutant Ninja Turtles was one of, if not, the first pinball machine for the heroes in a half shell. Featuring artwork reminiscent of the cartoon series as well as the comic books where they originated, this pinball machine was an eye catching green from across the arcade.
I cannot place where I first played this one, but I remember enjoying it not only for being based on one of the more familiar franchises from my youth, but also for having a pretty cool board to play pinball. I felt like it was fairly easy to hit the upper left ramp and rack up some bonus points. Plus, the details on the machine itself being more like the comics with a serious tone, as opposed to the lightheartedness of the cartoon series, also had me intrigued. Really, though, any pinball game that I could play for more than 5 minutes without losing was a winner in my book.
I had the chance to replay this one at Pinballz in Texas about a year back, and it was pretty sweet to see it again. The "Radical" and "Cowabunga" on the side, coupled with some childhood nostalgia, made this a great game to enjoy on memory lane. The visuals of the cabinet are bright and green, what you might expect from a cabinet based on TMNT. This particular location either had the sound turned off or it was completely drowned out by other machines at the location because I couldn't hear the machine playing anything. If I recall correctly the Turtles narrate the action, and the sounds were like the ones form the Arcade Game proper.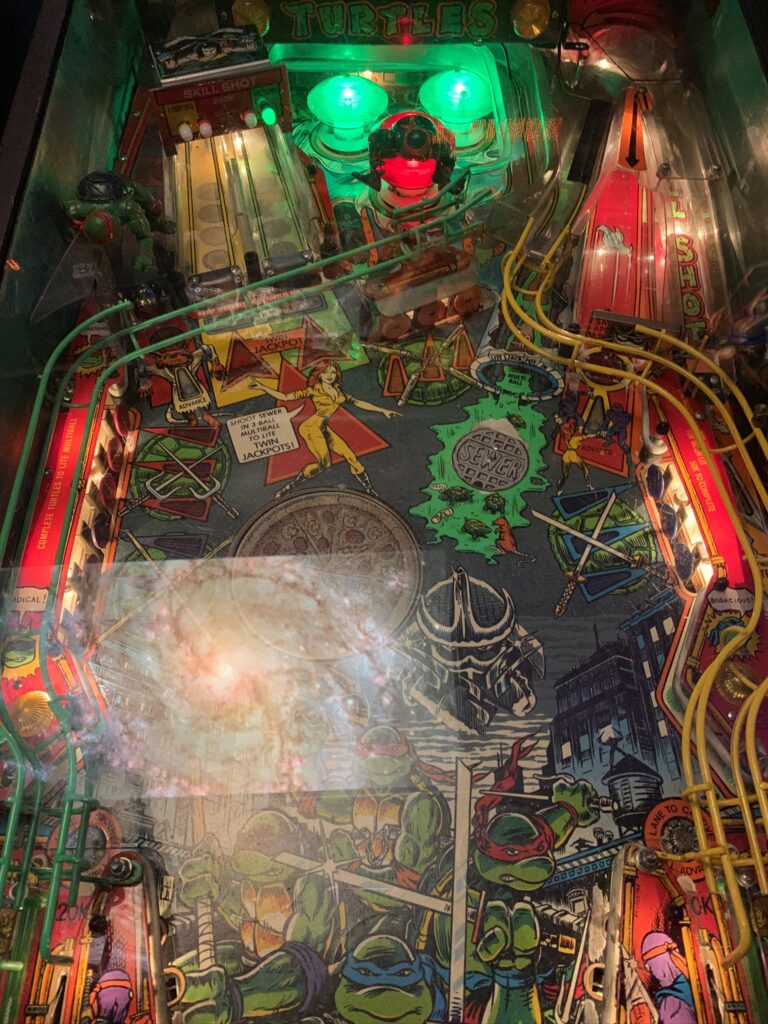 Pinball isn't something I'm incredibly familiar with, and usually I just play games that I like or have some other attachment too. Turtles is no exception, and I just had a good time with it. Definitely worth checking out if you grew up with the Teenage Mutant Ninja Turtles in the 80s/90s, or if you played the earlier beat'em up games from the franchise.
I wonder if they'll include this is the recently announced Cowabunga Collection as a fun Easter egg…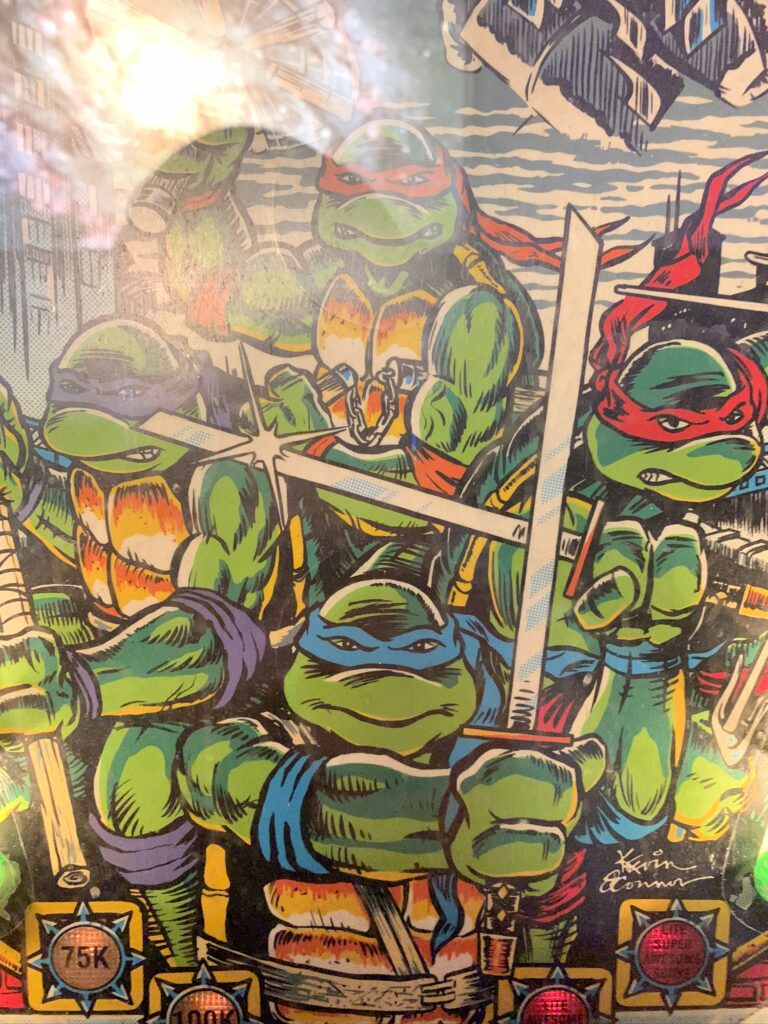 Laters,
Jsick
Played at Pinballz Arcade in Austin, TX 2021