I've been working vigorously on Slick Anthology to enter every game in my collection. A challenging endeavor indeed seeing as I've been collecting for upwards of 12 years.
But I can officially say I've completed one of the single largest system collections: the original PlayStation.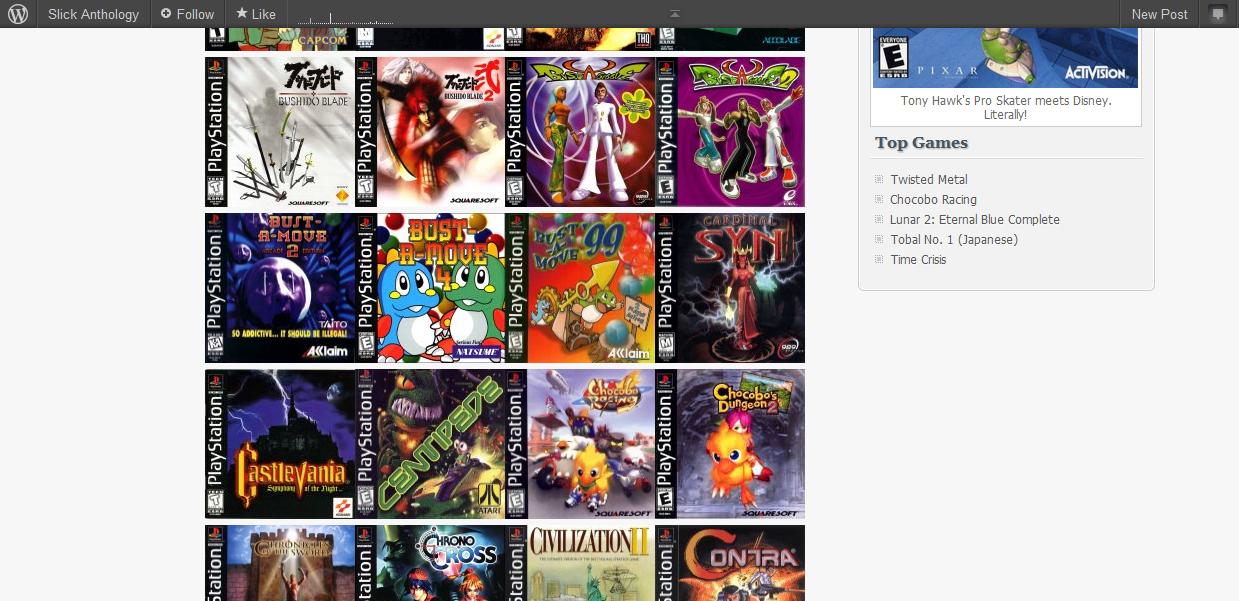 There's still a long way to go until complete but I'm very happy with how the blog is turning out so far. If you have any suggestions about what you'd like to see with the site, or any tips and recommendations, let me know! Also, if you want to see a game I am looking for an excuse to play a lot of these games.