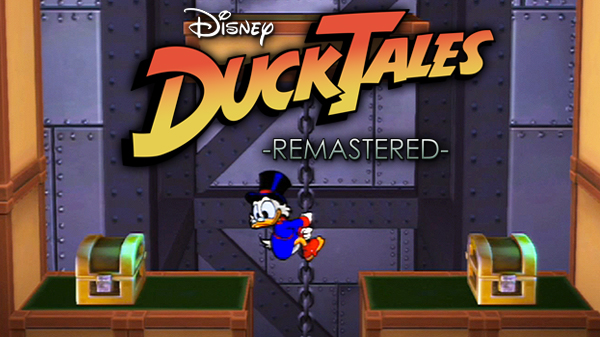 PAX East is upon us! And as for news from the convention you can expect half a days worth of goodness here and the rest next week, thanks to the unfortunate timing of the release of this post!
In non-PAX news, Square Enix is re-releasing some games, Capcom is still re-releasing some games, and EA is moving around it's top management.
---
Electronic Arts' John Riccitiello, the CEO of the mega game publishing company, stepped down this week.
---
Capcom hinted at a couple of announcements at this weekend's PAX East held in Boston. One of these surprises ended up being Ducktales: Remastered, an HD update of the company's classic NES platformer!
---
After six years of providing gamers with downloadable music tracks, Harmonix is ending Rock Band's incredible run of DLC with one final release: Don McLean's "American Pie"
---
HD updates of Final Fantasy X and Final Fantasy X-2 are heading to North American shores later this year! Coupled with Square Enix's re-release of Kingdom Hearts, this is shaping up to be a year of remakes!
---
At PAX East, Blizzard announced a new online collectible card game based around their World of WarCraft franchise entitled HearthStone. No, it isn't an electronic version of the actual WoW card game, it's something totally different.
---
Deus Ex: Human Revolution: Director's Cut is headed to the Wii U, complete with newly implemented touch screen controls, gameplay mechanics, and some added content as well on the disc.
---
The Behemoth's follow-up to mega Xbox Live Arcade hit Castle Crashers, Battle Block Theater, received a very near release date this week: April 3rd! Considering I first saw the game exactly two years ago at PAX East 2011, I think it's about time for this one.
---
Laters,
Jsick