Scrolling through the headlines of Reddit this past week, I came across one stating the Nintendo Switch Online members were granted another free N64 game for their account: Wave Race 64! Seeing as I had no idea the game was even being considered as a port, you can imagine my excitement when I came across the article. A few minutes later and I was right back in the jet ski, swerving left and right, doing fancy barrel rolls, and screaming BONZAI!!
For the uninitiated, first off how dare you, and second Wave Race 64 is a very early Nintendo 64 racing game. Pre-dating the excellent Mario Kart 64 by about 3 months, Wave Race 64 was damn impressive. The water effects looked amazing at the time, and the waves created by the other racers and the level itself being dynamic made the game unique each race. A slalom style race meant you were weaving between buoys placed strategically in the water of each stage, and missing them meant lowering your speed and if you missed too much you straight up lost the race. Wave Race 64 was a sequel to the original game which game out four years earlier on the original Game Boy, and was also followed-up by a sequel on the Gamecube, Wave Race: Blue Storm.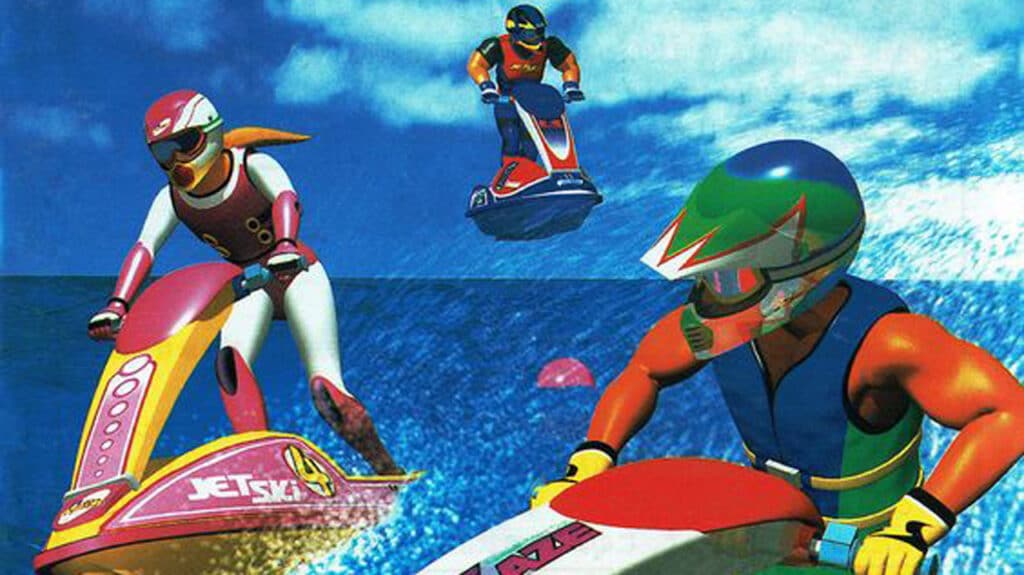 Thinking back, I don't even think I owned Wave Race 64 when it first released. I remember renting it shortly after we got our Nintendo 64 (and by "we" I mean my oldest brother). Maybe one of my friends growing up also owned it, I'm not sure. But I do know, down the road some time after initial release, and when I was collecting money on my own delivering newspapers, I eventually bought a used copy for my own personal N64 (yes, a second one that was mine and not my brother's). That's what I really started to adore the game.
Visually the game looked impressive. The aforementioned water effects were great, but its the speed and smoothness of the gameplay that really stands out. Races aren't hyper fast like they are in say F-Zero or Extreme-G also on the N64, but they still had their own sense of adrenaline. Rushing around the water, seeing the coming waves, avoiding the obstacles, and aiming to squeeze past those buoys made the game super fun. Music and sound were also spot-on, delivering what I would call authentic jet ski sounds, which I can totally say as someone that has never actually ridden on a real jet ski. The announcer though, that's what stands out to me. So many voice lines are living rent-free in my head to this day. Move on to the next round!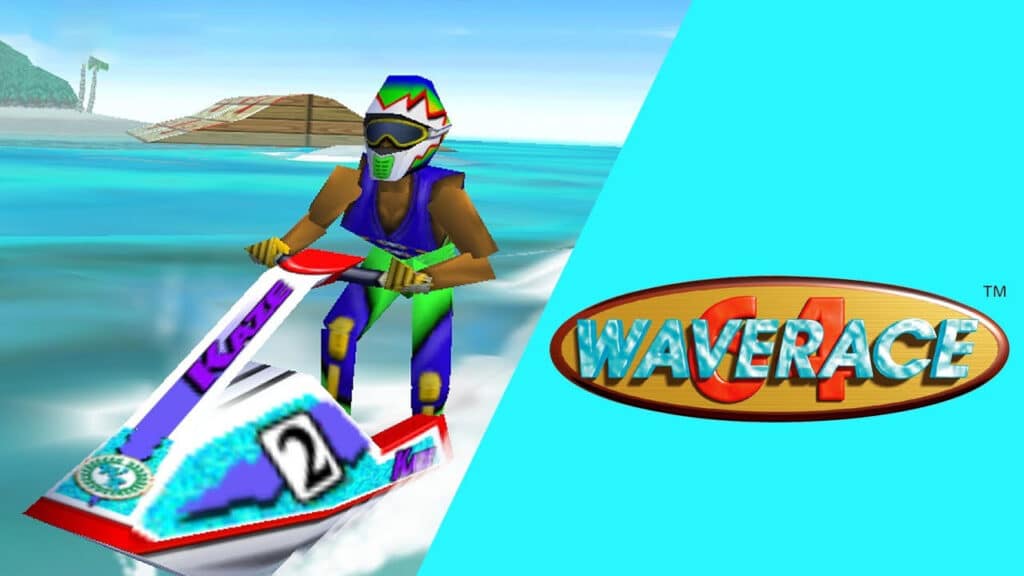 I think it was this attention to detail that made the game memorable. Even when justifiably better racing games came out (not the least of which being Mario Kart 64), I still found myself gravitating toward Wave Race 64 from time to time. That attraction is a testament to a video game that is made well. Even this past week on the Switch, the game handles well and plays so seamlessly. Simple course designs didn't rely on cheap turns or gimmicks to introduce challenge. There are no red shells or bombs to be had here. Instead, tactical brilliance and track knowledge are your weapons. In this regard, the game was a unique experience on the N64.
I remember doing a super fun podcast with my friend Jett over on In Third Person on a potential draft for the never-released Nintendo 64 Classic, a hypothetical sequel to Nintendo's own NES Classic and SNES Classic miniconsoles. In that draft of N64 games, I included Wave Race 64 very high on my list, to the gasps of our other co-hosts. Seeing as these old mini consoles rely almost exclusively on nostalgia, it makes sense that I would include it in my picks. Did I pick it above other games like Ocarina or Time and Super Mario 64? No, of course not, but did I pick it above games like Smash? Absolutely yes.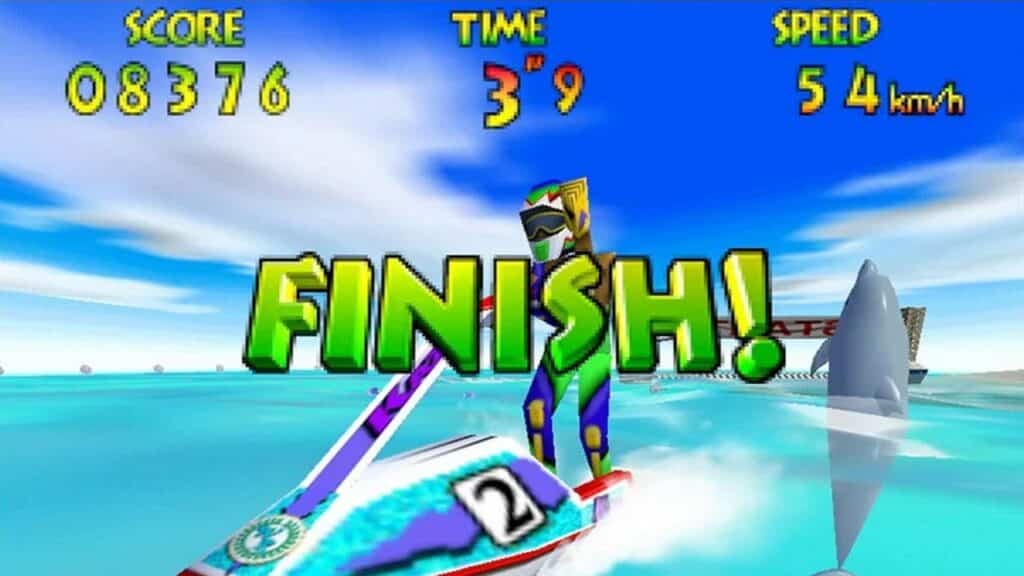 I do concede many of you never played Wave Race 64. Some others may have played and simply forgotten about the wonderful watery races the game offered. Seeing as the game is now incredibly easy to pick up and play on the Switch, I wanted to look back on the game that had no right taking over a small spot in my brain reserved for fantastic Nintendo 64 games. But here we are now, and I wouldn't have it any other way. Nintendo, if you're reading this, even years and years later, I want to say I cannot believe you found my blog, and also to genuinely ask to make more entries in the Wave Race series. It's a great franchise, and Wave Race 64 is an underrated and excellent video game.
Laters,
Jsick