If fa big action movie in the late 80s and early 90s had an arcade game tie-in, you could bet it would be an on-rails shooter. Or at least it would be if it were actually a good arcade game. Terminator 2 did it a few years prior, and then Sega did it with Alien 3 in 1993.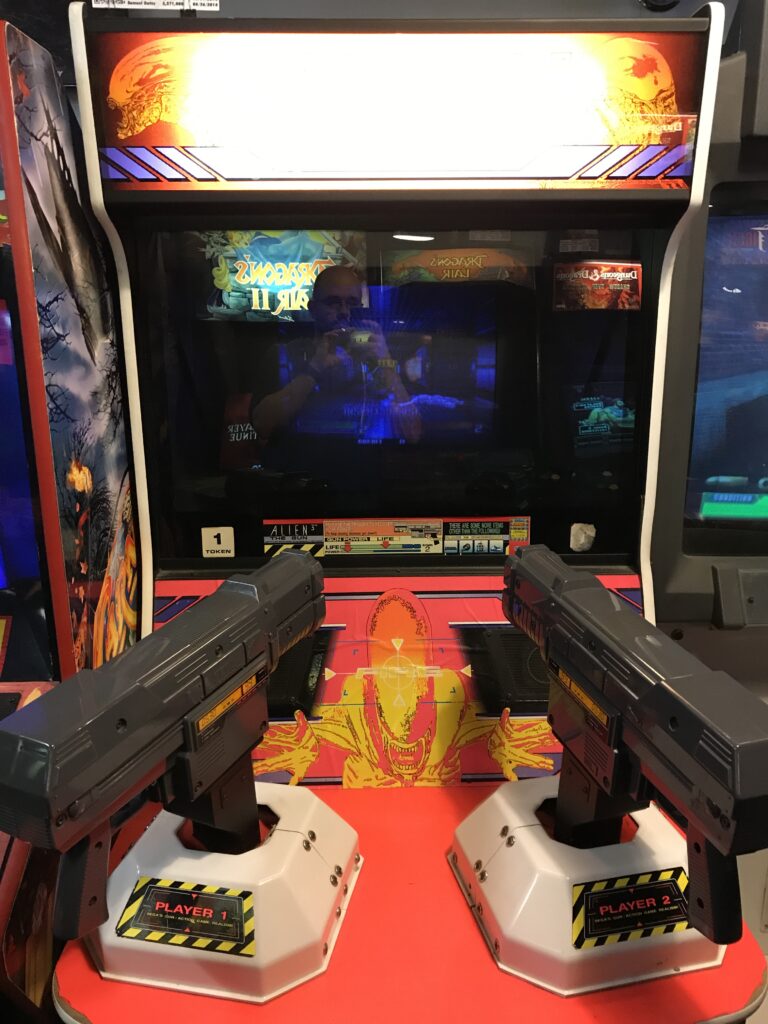 Alien 3: The Gun, aside from having an absolutely terrible title, has a lot of positives going for it. First and foremost, the visuals. This game looks amazing, even today. The visuals are bright, the sprites are large, and the action flows toward you at all times: it really does make you feel like you're fighting to stay alive on a ship infested with wicked space creatures. Oddly, I always felt the cabinet itself looked like something out of the 70s or 80s, but the game itself looks modern for its time.
Speaking of which, the cabinet has a pair of large machine gun controllers for players to utilize. I think these types of shooters that have you starting out with a semi-automatic as your main gun are great, but I prefer the starting pistol over the machine gun. Reason being, when you already have a high firing machine gun at the start of the game, it makes picking up cool powerups like flamethrowers not as impactful.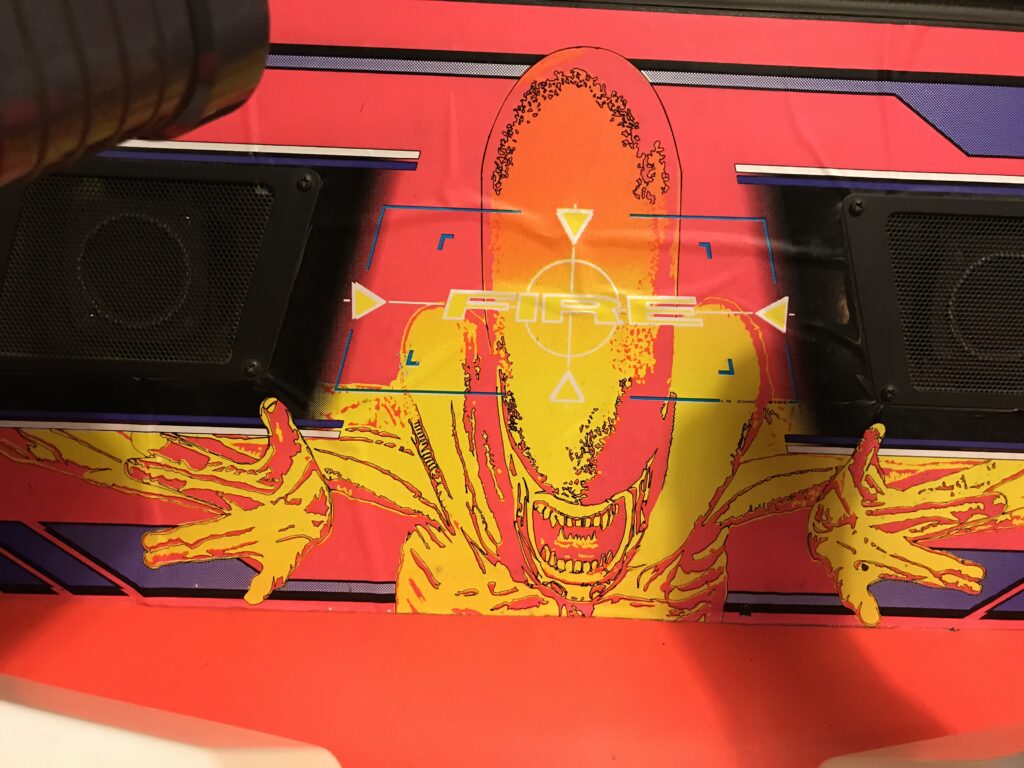 Something that stood out to me playing this game was the creepy sounds the game uses. The aliens you defeat let out ear piercing screams. In particular, some of the boss fights utilize sound design to create a sense of atmospheric dread. Granted, it's a bit superficial since I know it's all in a video game, but it is still appreciated. The aforementioned visuals help in creating this feeling too, using digitized stills from the Alien 3 movie between levels to progress the game's story forward. I'm not really here for a story driven experience, but I'll take the additional incentive to keep going nonetheless.
Aside from that, I don't think Alien 3: The Gun does anything you haven't already seen in a light gun arcade shooter. However, by the time of the game's release the formula had been defined to a T and the game played as one would expect it. Since I didn't have this game anywhere near me while growing up (and there are no home ports of this one), the first time I was able to play was at Galloping Ghost a couple years back. Some games have gone down in arcade history as classics, and while Alien 3: The Gun isn't one of them but is still worth checking out.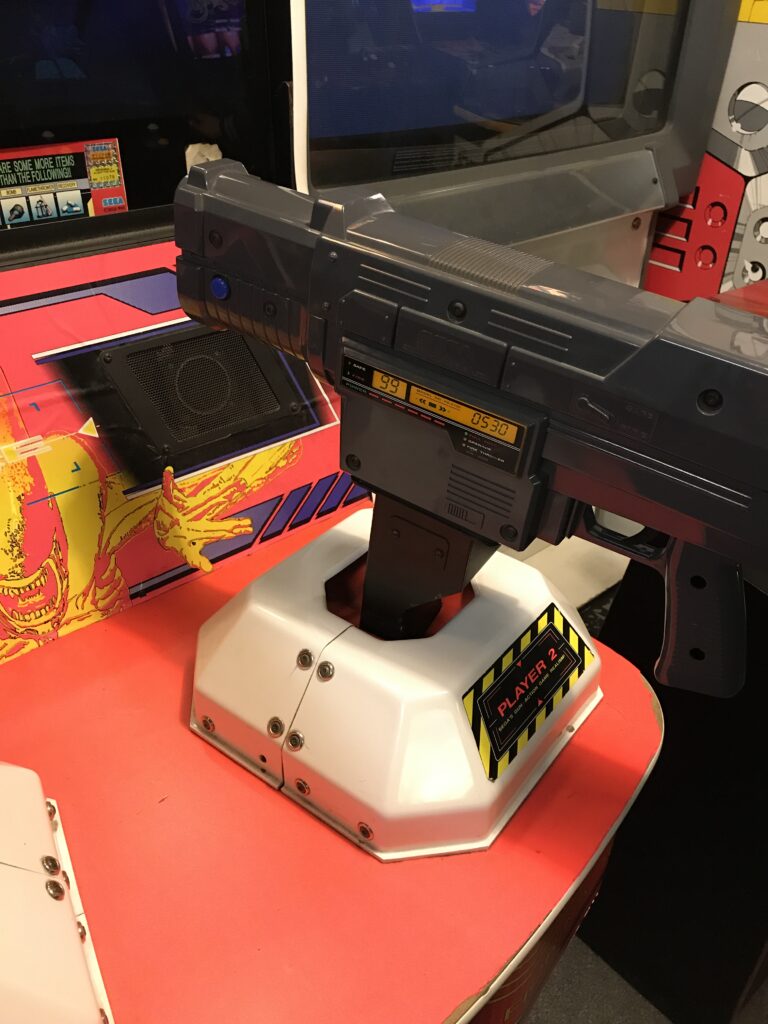 *Played at Galloping Ghost Arcade in Brookfield, IL, 2019