Arm wrestling doesn't seem like the type of thing that would work as a video game, but I'll be damned if Arm Champs II wasn't a fun game of arm wrestling. That is thanks in large part to a dedicated cabinet and controller to recreate the physical sport as a video game.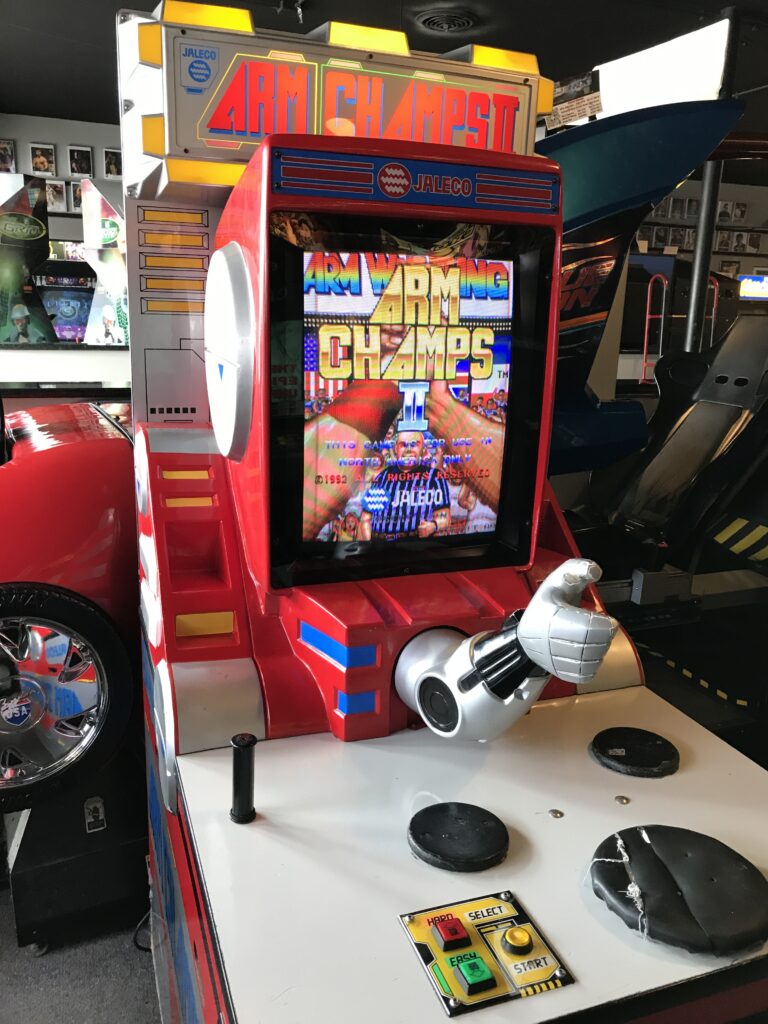 Developed by Jaleco back in the early 90s, Arm Champ II uses a robotic arm and pressure system to control said robo-arm. This allows for the player to grip the arm and simulate a game of arm wrestling. The eccentric cast of characters you battle against have a stronger or weaker threshold for you to overcome, meaning you'll be struggling with that robotic arm while the opponent on screen reacts.
It's actually quite the show. The game immediately stands out from other arcade games. At Galloping Ghost there were a few folks around the cabinet, and you can hear players and spectators hollering and cheering throughout the arcade. I think this makes for a great arcade experience. It's something you cannot recreate at home, and has to be enjoyed communally. The fact this machine is so old and still in tact in tip-top shape (sans a rather beat up arm rest) is quite the site.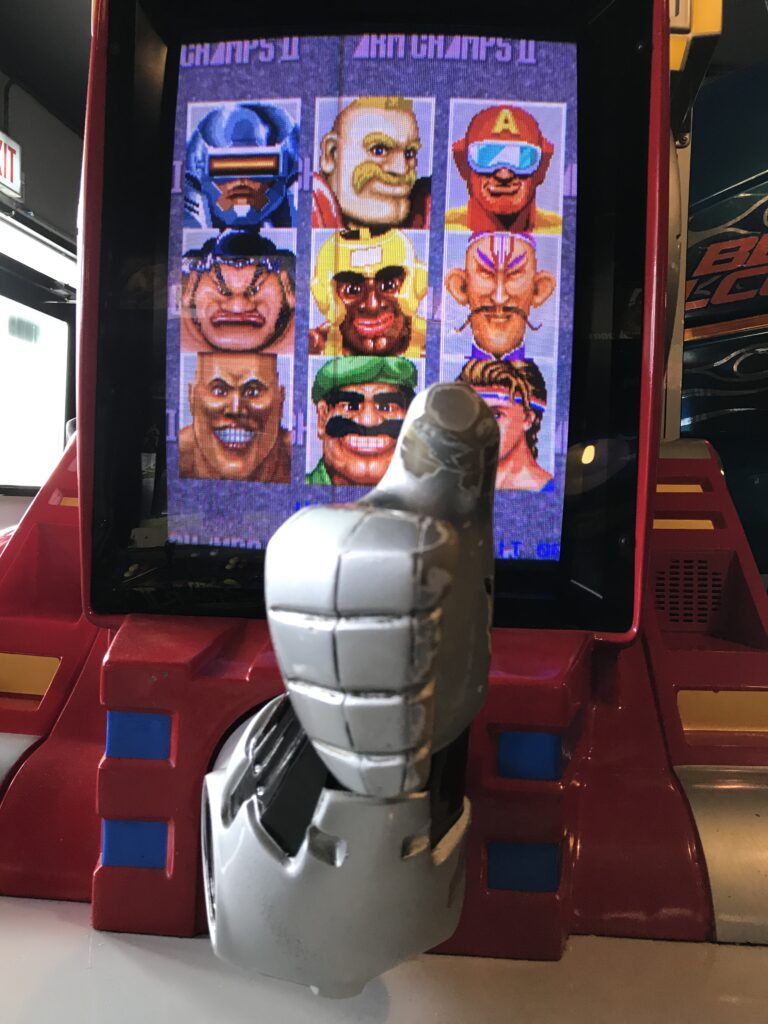 Mechanically the game is also quite unique. That arm grip is unlike any other game controller out there. Its sole design is to recreate the arm wrestling experience, and it does this near flawlessly. Coupling the real-world silliness of a virtual arm wrestling game with the aforementioned zany opponents is a nice touch. Everything is over the top, including the announcer, animations, win/lose animations, the list goes on. One thing is for sure: there are not any other games like Arm Champs II, and I highly recommend playing it if you find it.
Worth noting, the game appears to only be equipped for players that are right handed. I wonder if there's maybe a way to rotate that hand to allow a left handed player to enjoy as well. I wouldn't limit that from enjoying the game should you find it: it's still worth your time!
Played at Galloping Ghost Arcade in Brookefiled, IL, 2019