The true arcade sequel to the original Golden Axe came out three years after the original and was better in every aspect. More characters, more mounts, more enemies, more levels, more magic, improved visuals, new sounds, and the list goes on. Yet with all these new features, the game has never seen a home console port.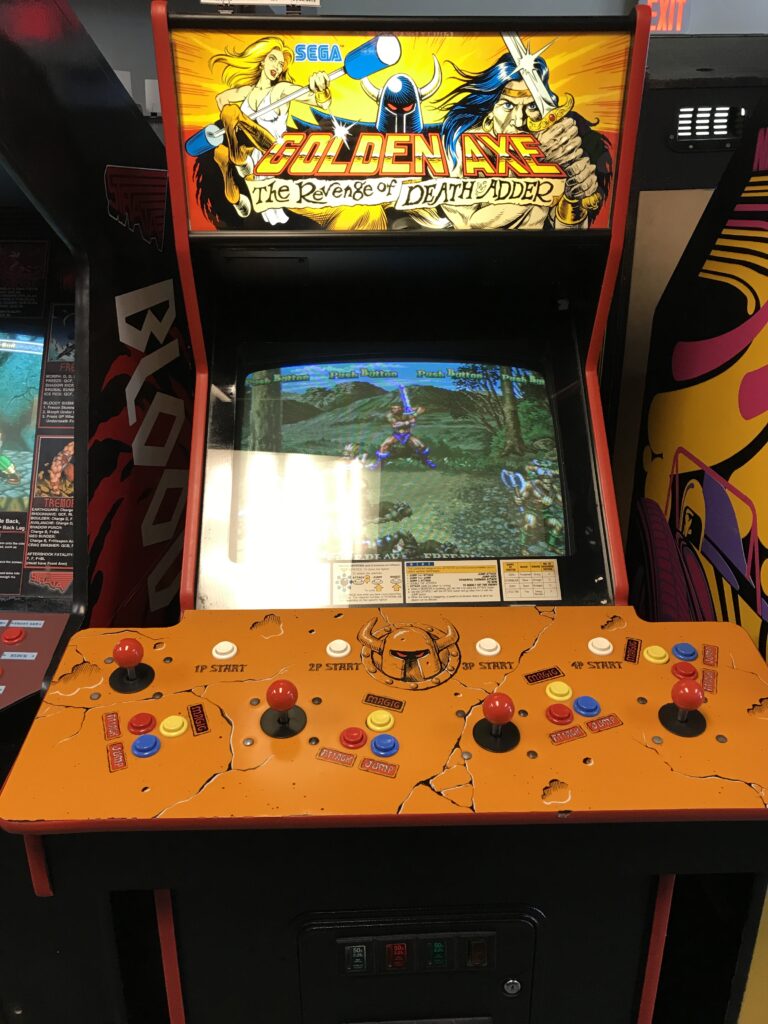 Golden Axe: The Revenge of Death Adder was a game I wish I knew about when I was younger. I would have sought it out had I known it existed: since the Golden Axe sequel on the Genesis was Golden Axe II and had nothing to do with this game, I was looking for a Golden Axe II arcade cabinet but would never find one. And that's a shame, because finally playing this game was amazing.
The first noticeable thing about this game is the presentation: The cabinet itself is alluring with beautiful artwork and marquee. Then the attract mode showing off the game's large, colorful spites really makes you want to pop in a quarter and play. Once you do, you're greeted with an expanded character select screen and then on your way to beating up bad guys as you'd expect. The amount of polish on the game is astounding: there's gameplay variety, epic boss battles, and satisfying co-op.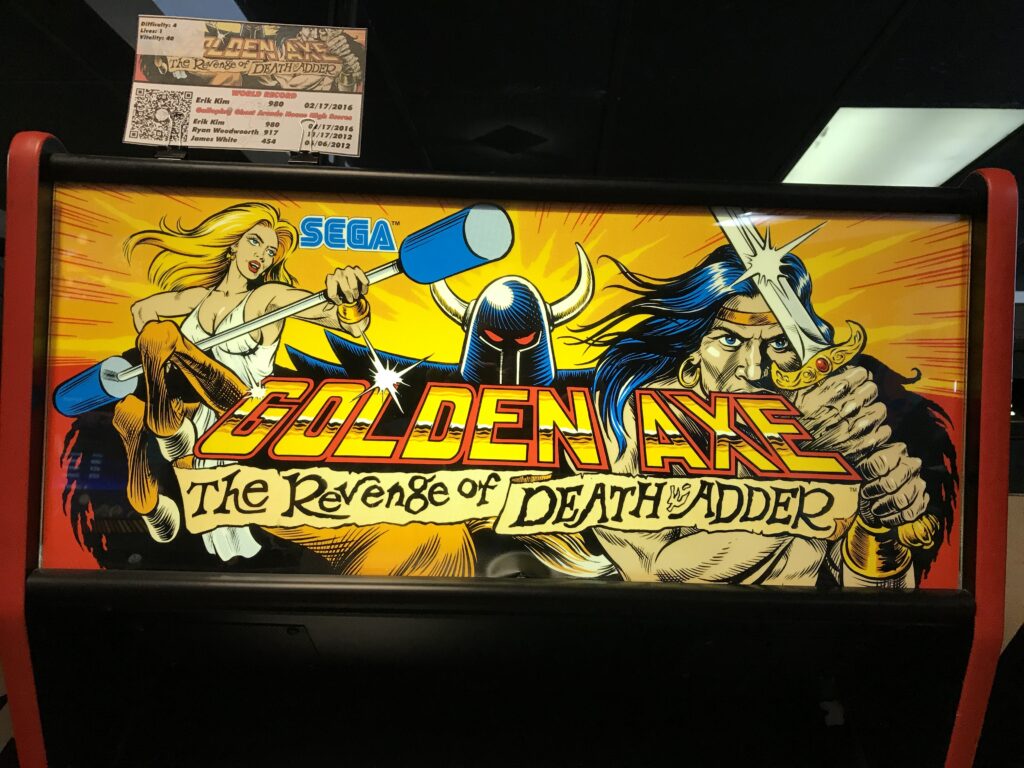 Perhaps it was because the game couldn't be perfectly emulated on home consoles at the time, The Revenge of Death Adder never saw a home port. Not even in the best of Sega collections: the game was passed in favor of the console exclusive titles.
All that is changing later this year, when Arcade 1up releases it's Golden Axe cabinet, which will feature the original game along with the sequel here. It will be the first time you can bring the arcade game home, literally.
*Played at Galloping Ghost Arcade in Brookfield, IL 2019