The arcade scene has gone through phases, just like other forms of entertainment. Arcades saw simple games like Space Invaders give way to more complicated games like Galaga years down the road. While the once mighty side scrolling brawler was king of the arcade, it eventually met it's match when the one-on-one fighter rose to dominance in the mid-90s. Games developed at that time may have been near completion but never released.
Enter Midway's Judge Dredd.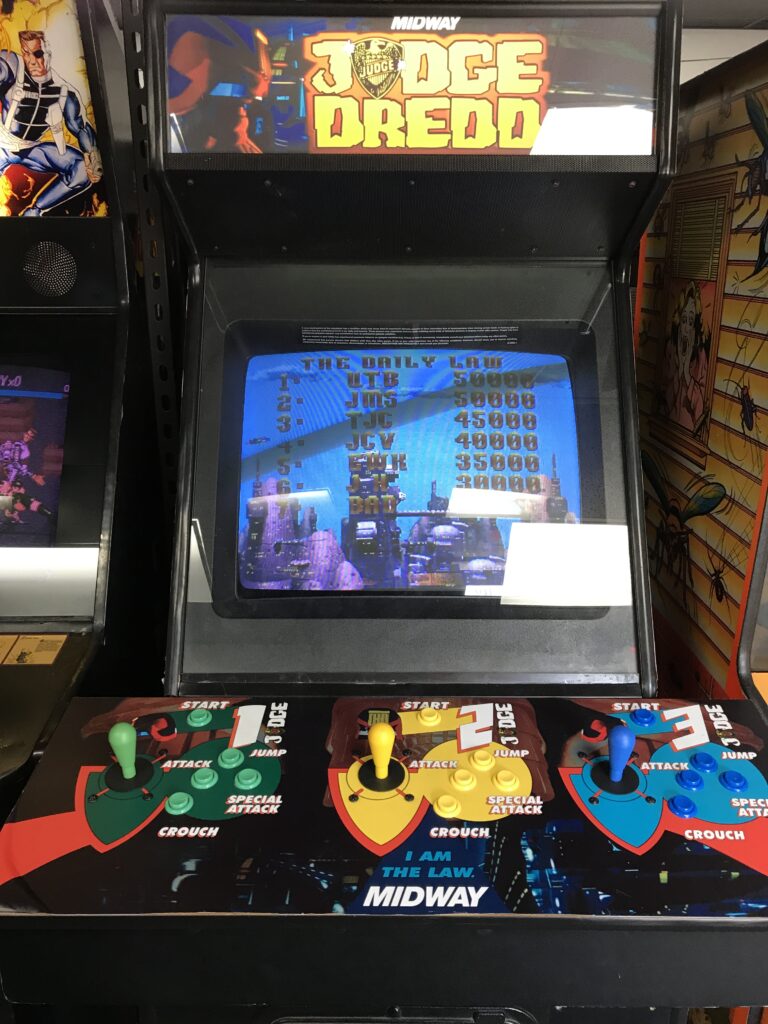 Based on the IDW comic series of the same name, the arcade game Judge Dredd was a side scrolling beat 'em up like so many others in arcades in the early 90s. However, it wouldn't be a Midway game without their trademark visual presentation of digitized actors! Judge Dredd was near completion but did not get released, possibly due to the declining interest in those types of games in arcades (I also read online the game performed poorly in early test groups). We can add Judge Dredd to the likes of Tattoo Assassin's and Primal Rage 2.
Looking at the game, it feels like this is more akin to Midway's own NARC arcade game than other side scrollers like Teenage Mutant Ninja Turtles or X-Men. The violent nature of the lead character has me thinking more dystopian future than mutant hijinks. Also, the visuals seem kind of clunky, like they aren't fully fleshed out. However this could be from the game not having fully been complete. No denying this game had a style all it's own, and I appreciate any developer that sets out to make something different and in line with the source material.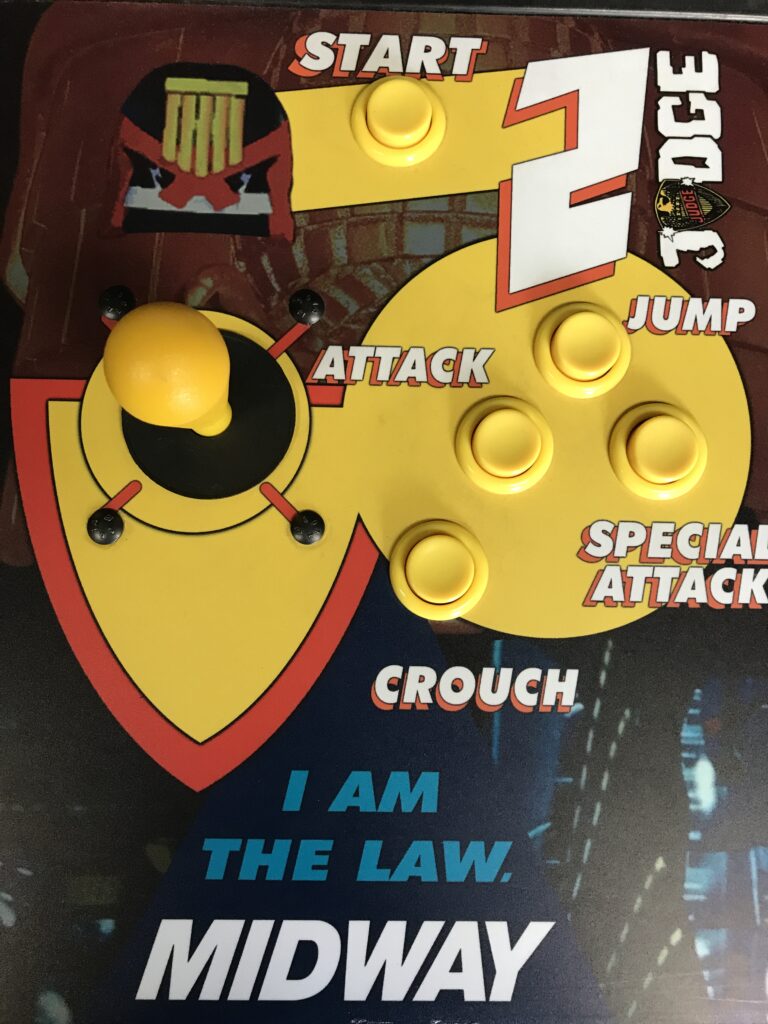 Admittedly I do not know much about the franchise outside of the two movies we've seen the past decades, but would assume this game to pack a lot of action and violence. The cabinet itself looks to be sporting more of a comic book style presentation. The marquee and controller overlays all look like they were pulled directly from the pages of the comic, and I can appreciate that attention to detail! Sadly, though I didn't get a chance to play this gem of a find!
*Found at Galloping Ghost Arcade in Brookfiled, IL 2019