Mappy is a side scrolling platformer released back in the early 1980s. You play as a police officer mouse tasked with obtaining treasure from a house full of cats. Navigate through the house, avoid the cats, and obtain the treasure.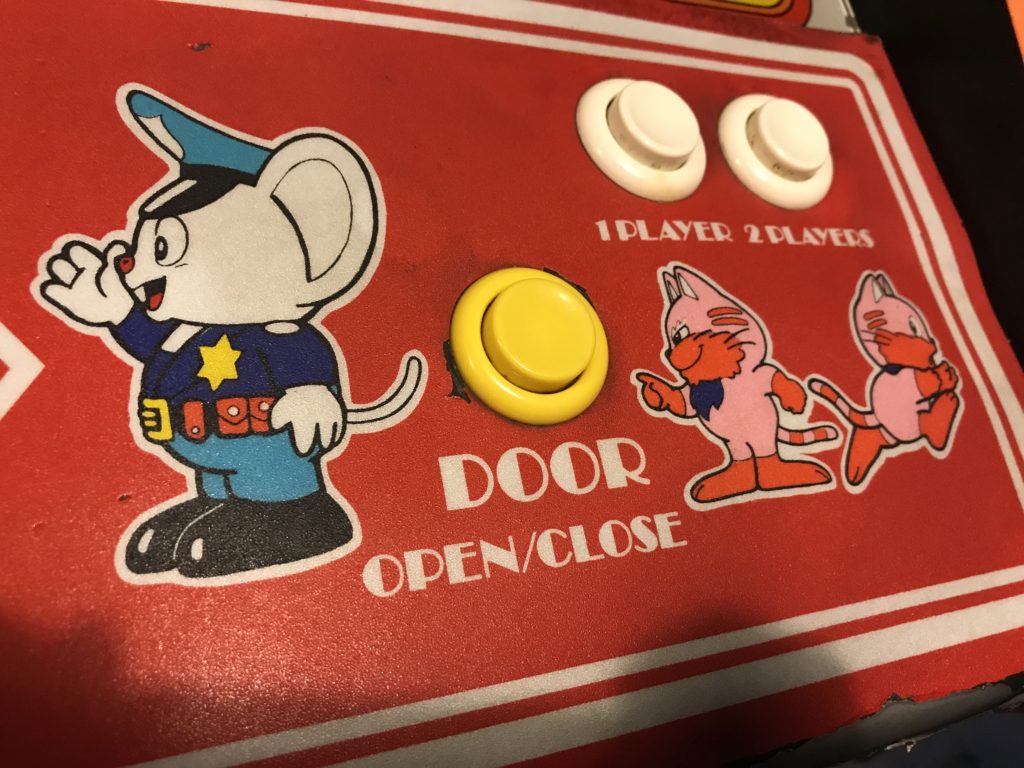 My first introduction to this game was back on the original Nintendo Entertainment System. A sequel called Mappy Land was released after the arcade original and featured similar gameplay with slight alterations.
I admittedly never played this arcade version until seeing it here in Austin, Texas. What really caught my eye here was the artwork. The bright colorful marquee, the awesome design on the controller overlay, and though you can't see it here the side art are all excellent. A lot of effort goes in to creating these attractive cabinets to lure players to them, and seeing as it's been some 35+ years since release, finding cabinets that have original artwork can be difficult.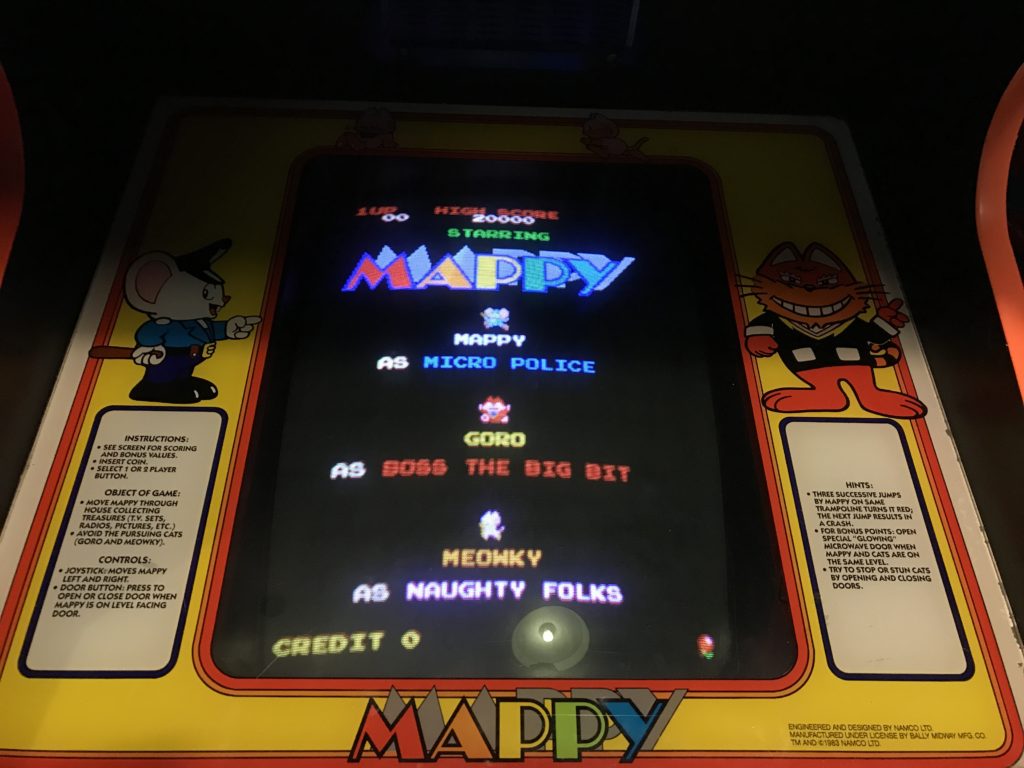 Being a sort of arcade enthusiast, I find myself drawn to cabinets that stand out and look original. Mappy does this well, and I only hope to discover more like this in the future. For those of you who have played this game during it's heyday, what was it like? I can't imagine people lining up to be a police mouse, but hey, you never know.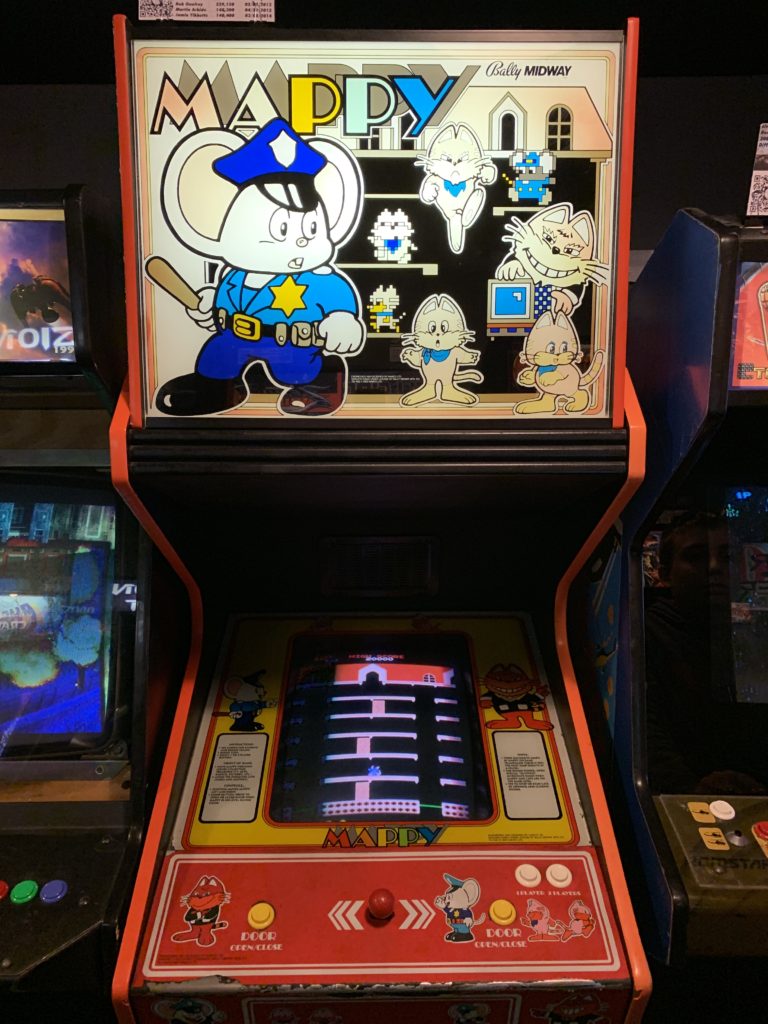 Played at Pinballz Arcade in Austin, Texas, 2019