Of all the beat 'em up games stuck in the arcades, this title is high on my list of games I need brought over to consoles. Literally and figuratively: it's a truly amazing title for a pretty damn good video game.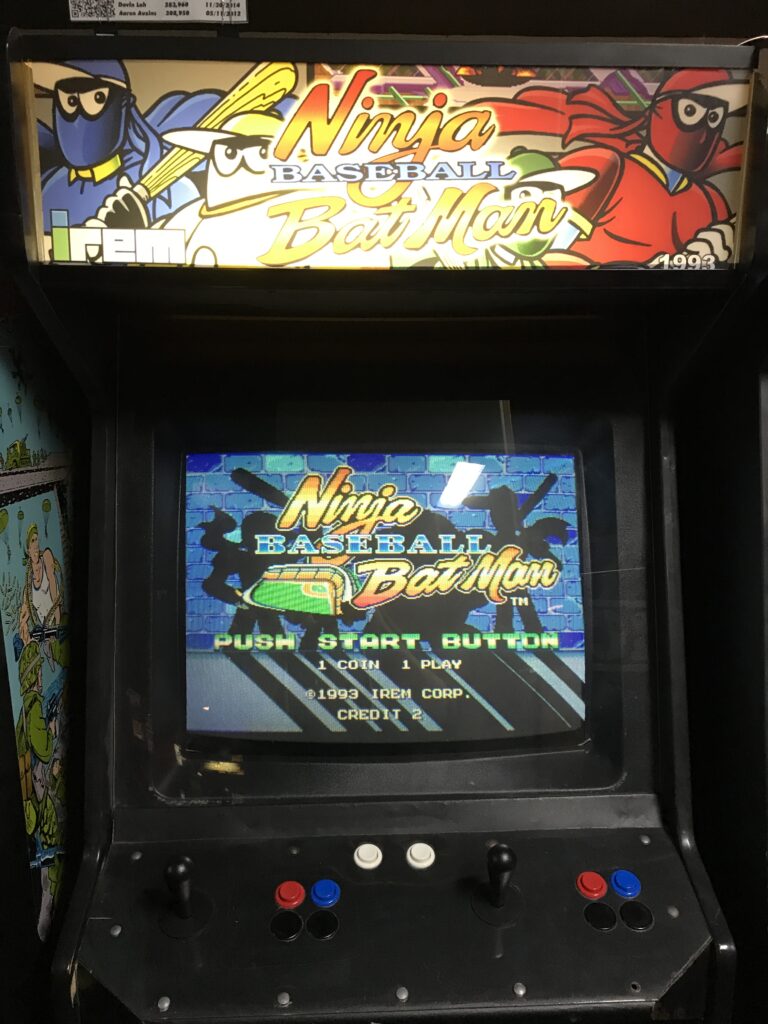 Ninja Baseball Bat Man is a four player side scrolling beat 'em up. It was released pretty late in the reign of the arcade brawler, and because of that (as well as very poor sales) the game became incredibly rare to find in North America. Still, the game seems to have a small cult following, and across message boards and posts I discovered the game years back and had to play the actual arcade and not an emulator.
The game takes queues from the best aspects of the genre: four person mutliplayer, bright and large sprites, absurd premise, and best of all solid action gameplay. For… some reason… the game has you taking playing as one of four robotic ninjas themed after American baseball stereotypes/teams. You are tasked with recovering some stolen items of baseball history from the commissioner of baseball, because that's what that role is in charge of in this world and not the police? Anyway, all you really need to know is the game is everything I like about video games: funny, nonsensical, and a really awesome way to spend some time.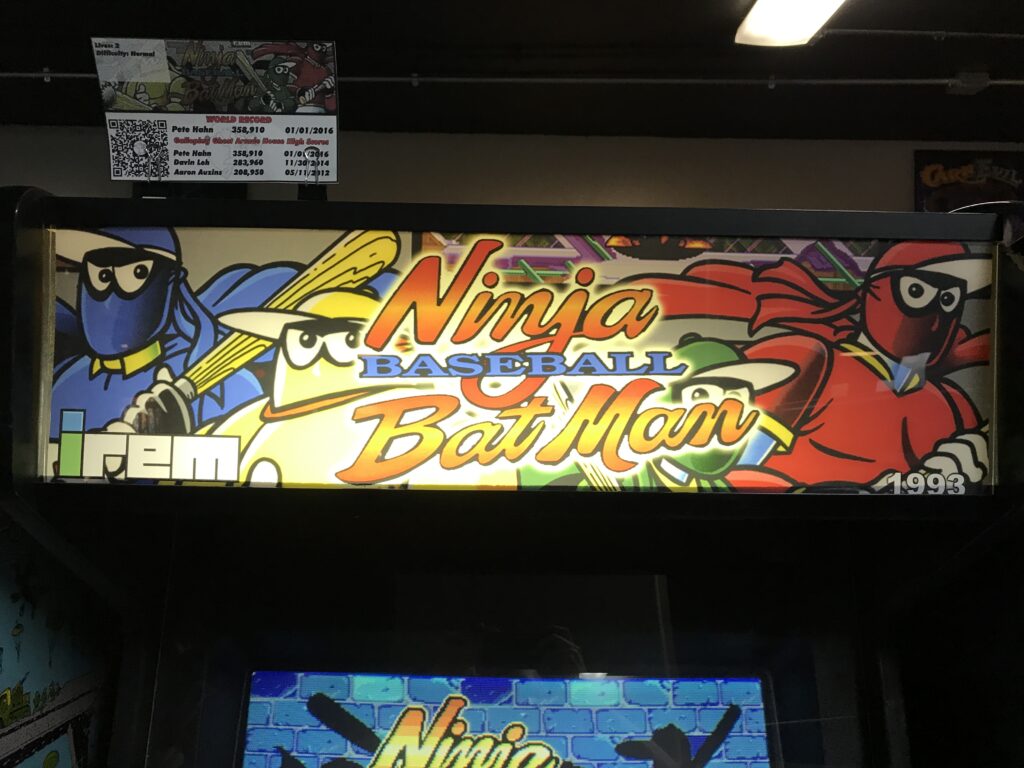 Unfortunately the cabinet at Galloping Ghost was not an original cabinet (or at least I do not think it was). While that does kinda suck, it's not a total loss: I don't think emulating captures the magic of playing a game surrounded by other games and people. There is a certain joy that can only be experienced in the community of an arcade. And games like Ninja Baseball Bat Man are the games that made that community great.
Also worth nothing, this game is developed by Irem, the company most famous for another arcade/console classic: R-Type.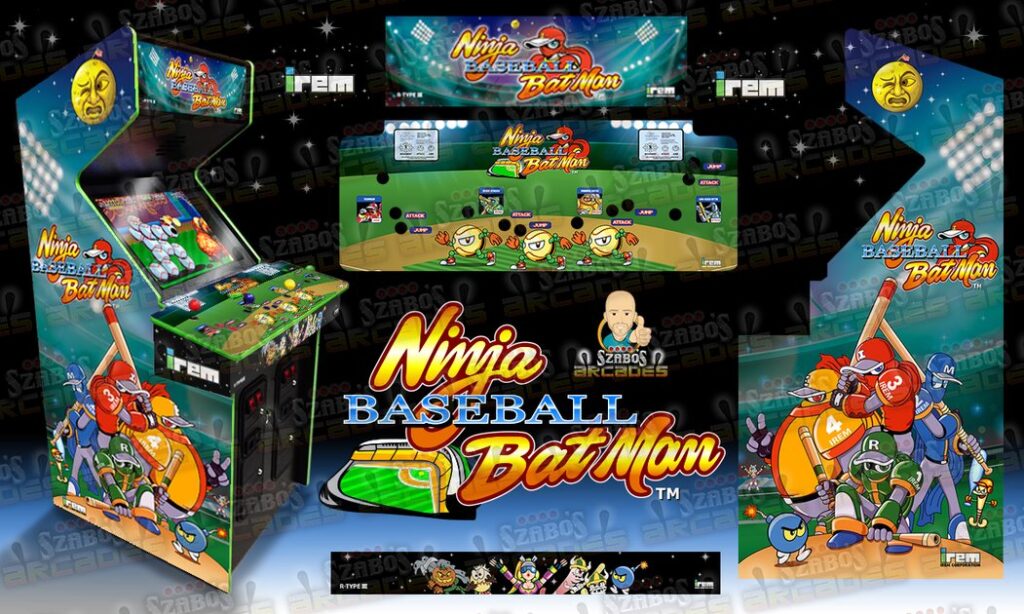 *Played at Galloping Ghost Arcade in Brookfield, IL 2019