What's better than playing an arcade game where you run around as a pig, picking up food and items to get the highest score, all the while avoiding being eaten by a big bad wolf? Doing all of that with up to two friends, duh!
In Pig Out, you and up to two others can tackle stage after stage en route to a high score. While the title undoubtedly refers to the three pigs you play as, it more likely is referring to all the food you'll consume as you play the game. Each pickup is accompanied with a nice "Oink" or "Grunt" sound effect, confirming your point increase. Once you get all the labeled jars in one stage you move on to the next and do it all over again. Classic arcade gameplay!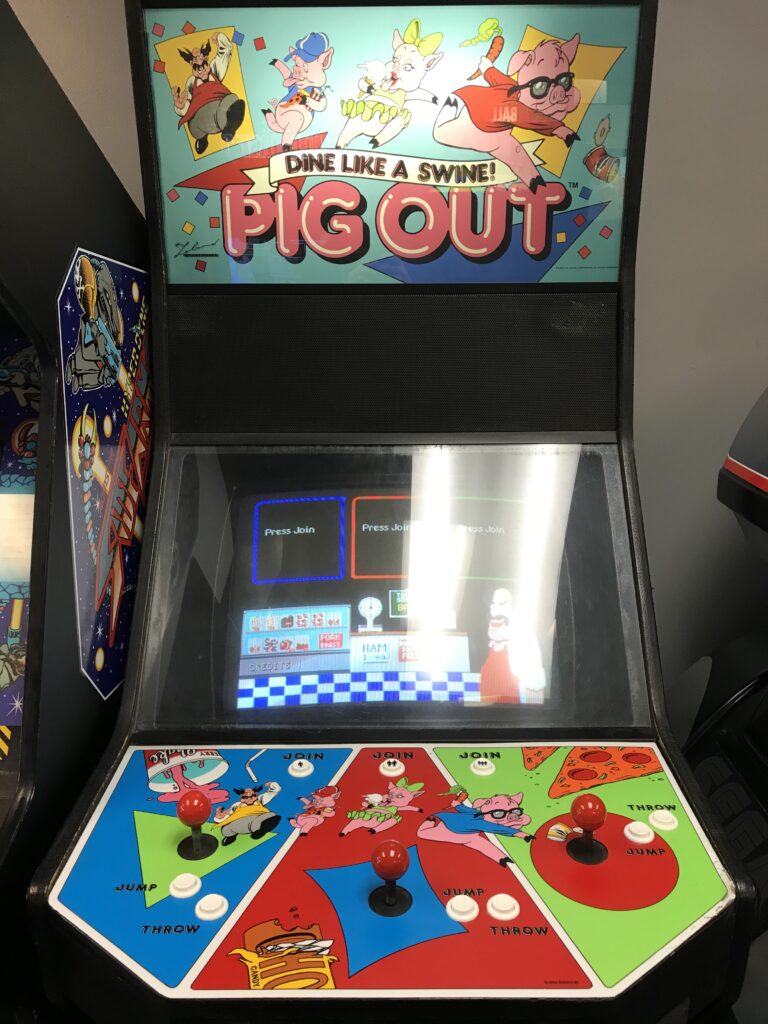 Gameplay in Pig Out is what really stood out to me. It's somewhat fast paced compared to other games at the time. You'll find yourself sliding down stairs, jumping from platforms, swinging from ropes, and more. It's all very floaty, and by that I mean your pig gets some distance when you jump around. Once you realize you can run circles around the wolves and enemies it's pretty fun to play!
I was not able to play this with anyone else at the time, but I can only imagine how hectic and fun the game would be with other players! There aren't a ton of multiplayer arcade games out there that aren't racing games or beat'em ups. Seeing something like that, though much more niche, can be refreshing in contrast. As far as I can tell, the game hasn't seen any home console ports: the only way you're playing this one is by finding a cabinet.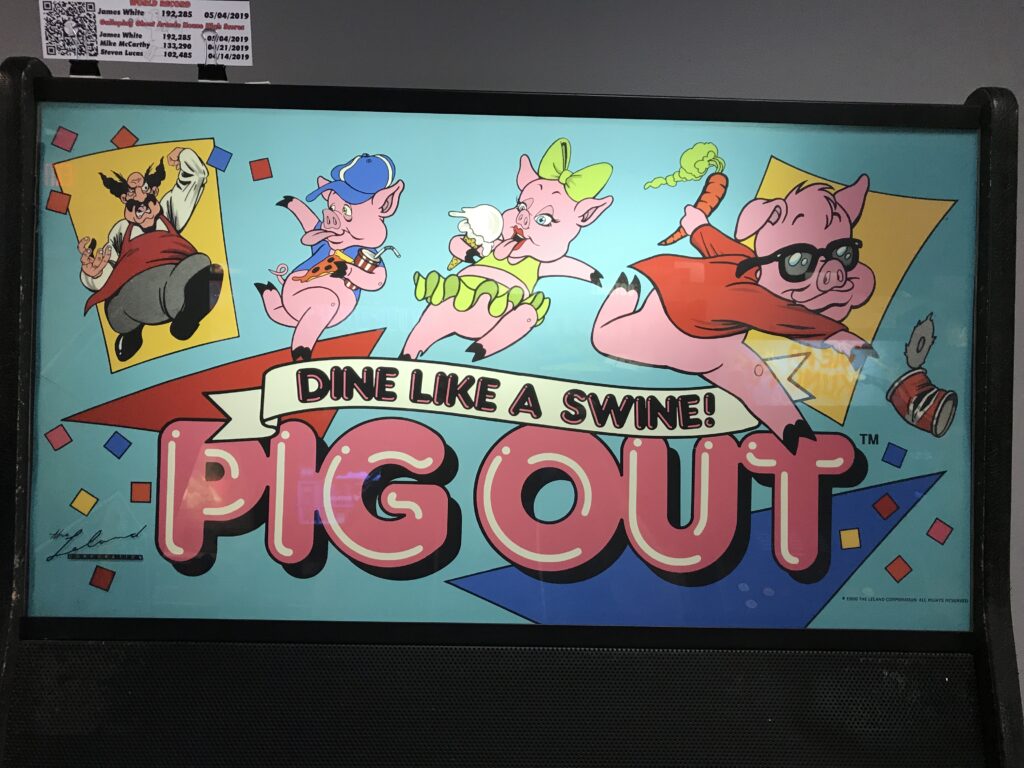 Speaking of which, it was the cabinet that initially caught my attention. The marquee and side art reminded me of old timey cafes and drive-ins. The controller overlay was reminiscent of Gauntlet in how it handles each player and offers them a unique color for their controller. Lastly, the game's… let's say generous use of sound effects and noises makes you look around the arcade and wonder what you just heard, eventually landing on this big, blue box.
Pig Out is something I'll for sure keep my eyes out for while looking through retro arcades. I don't think I'll hold my breath for that though, as I fear no one really knows of this machine and folks aren't talking about it. If you find it though, play it. If not for yourself, play it for me. Thank you!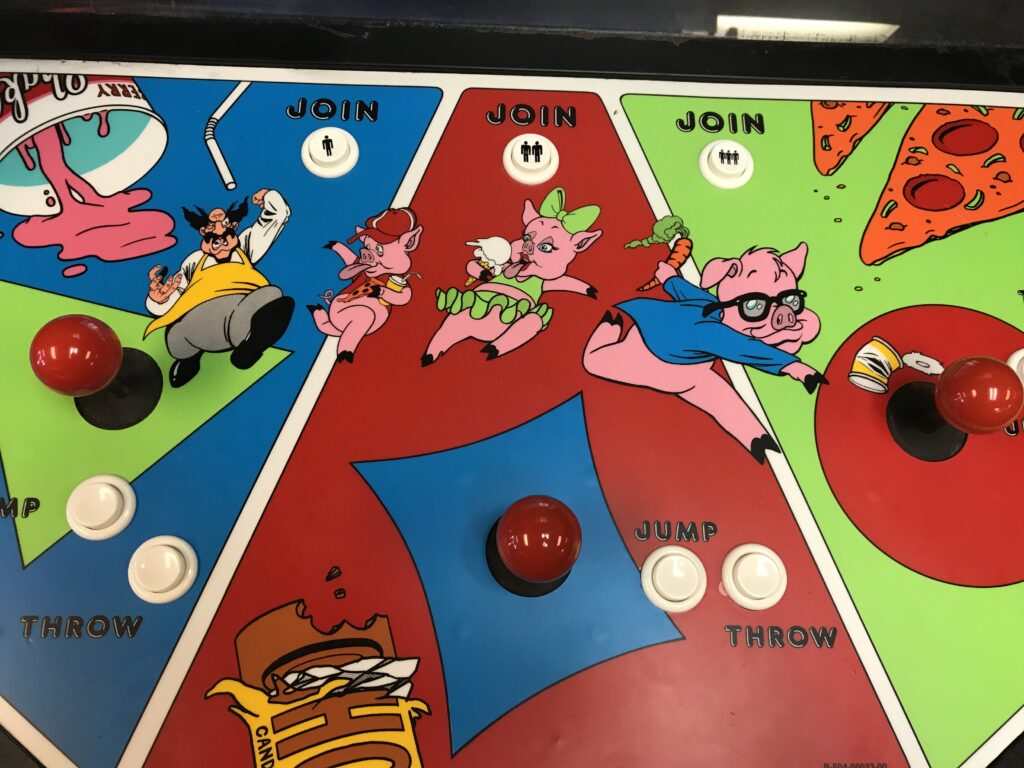 Played at Galloping Ghost Arcade in Brookfield, IL 2019