There are many, many versions of Capcom's fighting juggernaut Street Fighter II out there. I think the most common ones I tend to see are the base game, Street Fighter II: The World Warrior, as well as the last arcade entry in the series, Super Street Fighter II Turbo. So what is Street Fighter II: Hyper Fighting?
Well, first and foremost, the terms "Hyper Fighting" and "Turbo" are interchangeable depending on location. I do not know the exact breakdown, but I think some versions across the globe were dubbed Hyper Fighting, and then the home console version was Turbo? But they should be the same things.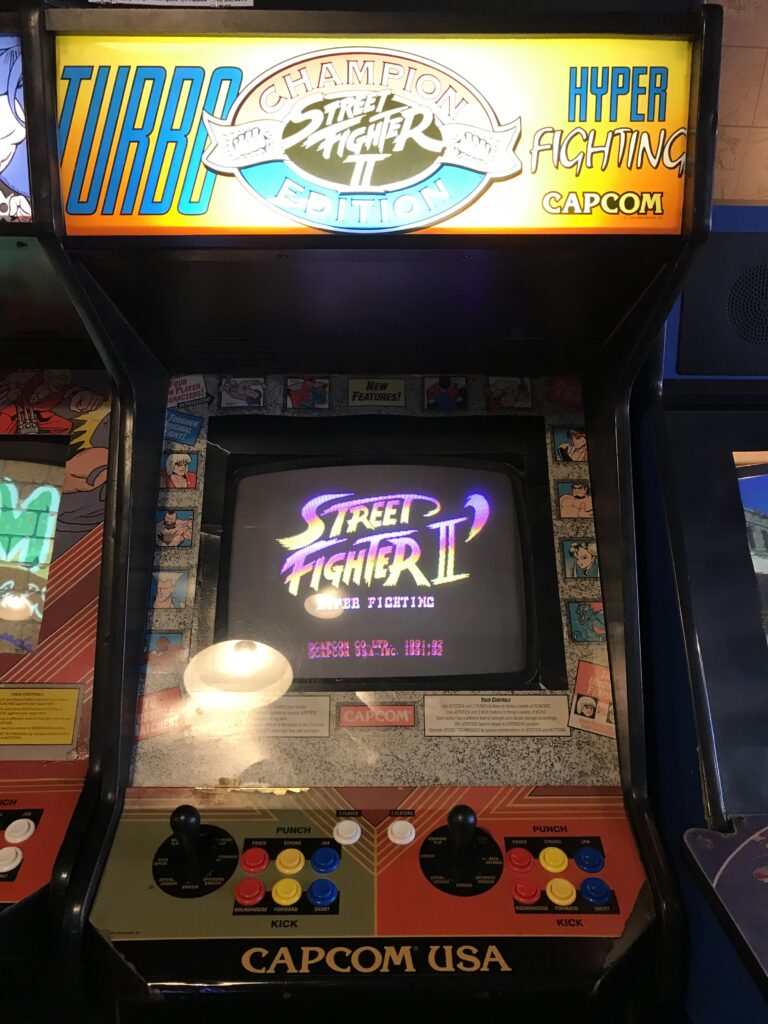 SFII Hyper Fighting is essentially the exact same game as Street Fighter II: Champion Edition, but with the added "Turbo" mode to speed things up. As with all reiterations of the game, it also came with a few balancing improvements, as well as introducing many new abilities and moves for fighters. For example, I believe this is the first time we can see Chun-Li's kikouken fireball.
Growing up, I remember a version of this game being at the "arcade" that showed up for a couple years in our run down mall. It was for sure the best machine there, and I would spend a bit of time on it each time I'd find myself in that mall. There's just something magical about the Street Fighter II series. No matter how much time passes, and no matter how bad I am at it, I still really enjoy playing it.
Worth noting on the pictures here, I believe this cabinet was originally a Street Fighter II: Champion Edition cabinet, that was then converted into a Hyper Fighting cab. Reason being, I do not know if any standalone Hyper Fighting cabinets were made. Instead, a conversion kit was released for Champion Edition owners to install to draw more people to the game. A pretty common technique for arcade owners, but it does sometime leave arcade cabinets looking shabby. Not so much here though!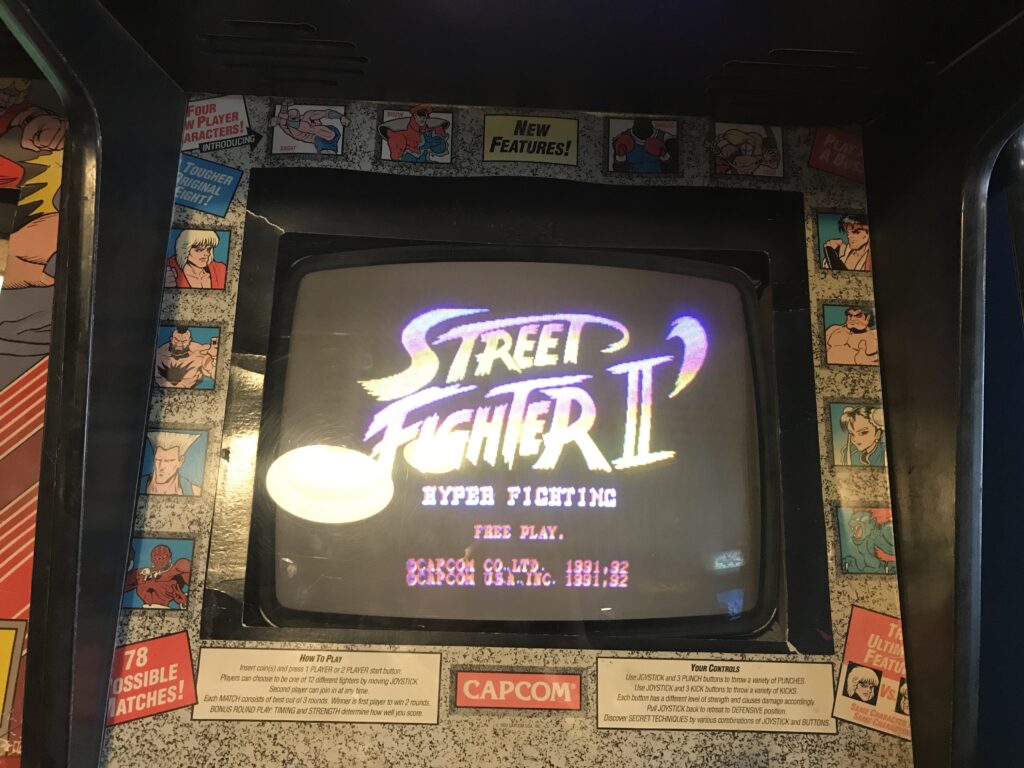 Looking at the screen overlay, you can see some fantastic, almost minimalist by today's standard, artwork of the cast of fighters. Also, you can see what Capcom dubbed the "Ultimate Feature". What is the Ultimate Feature? It's fighting a mirror match: so Ken vs. Ken. It was one of the bigger additions to the Champion Edition game, and something they made sure you knew when playing.
Played at Galloping Ghost Arcade, Brookfiled, IL 2019