Quite possibly the greatest arcade zombie light gun game ever, Sega's The House of the Dead remains one of my all time favorite arcade games.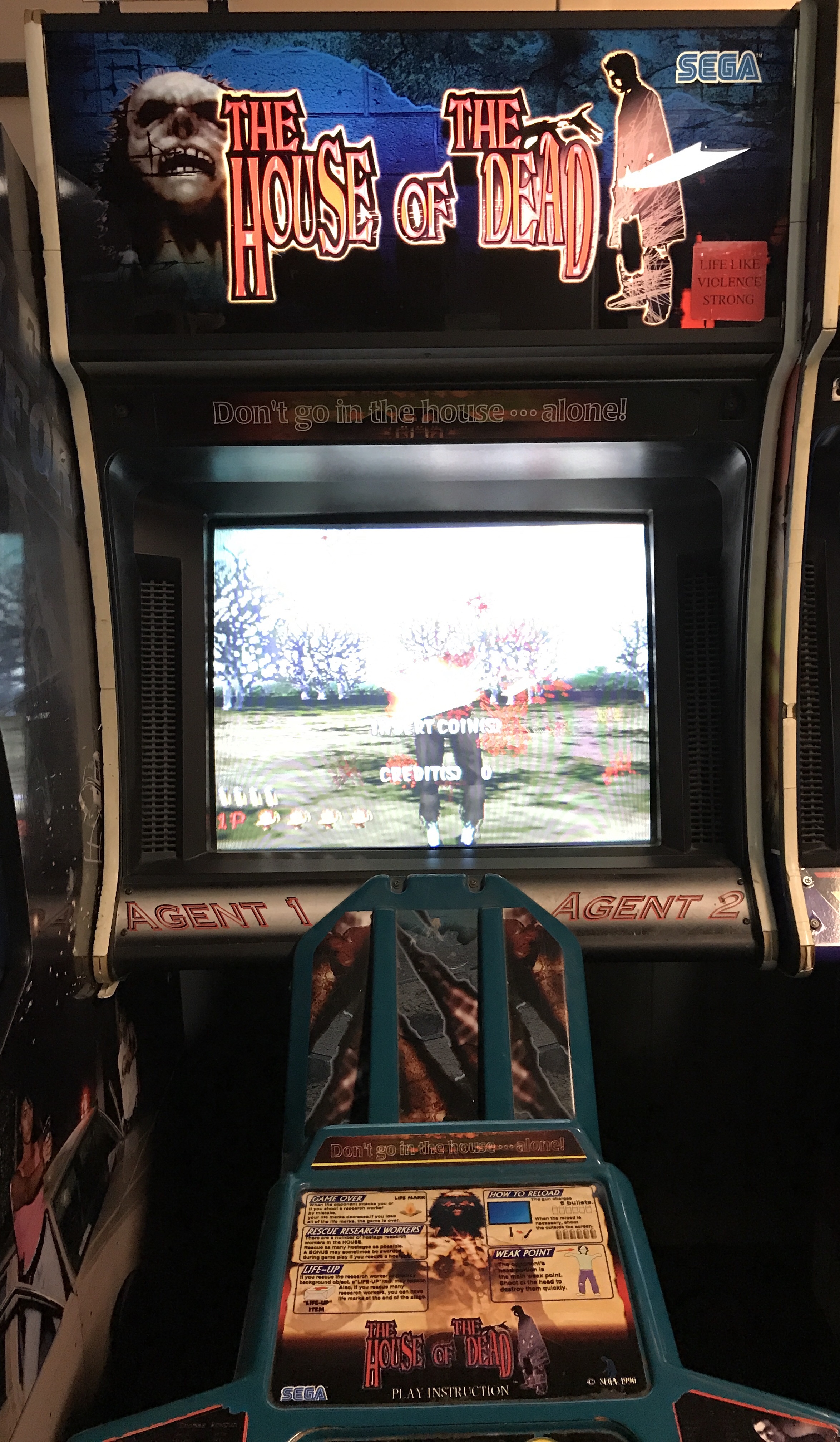 Maybe it's the simple yet very fun gameplay. Or maybe it's the just cheesy enough it works story. You know, it could even be the branching paths and surprisingly awesome music. But it's probably all of these things that make the original game in the series stand out.
I'm sure it's just a setting any arcade game can have, but I was always drawn to The House of the Dead because its sounds would be heard above every other game at our local bowling alley. That inviting music, and the temptation of action was hard to resist.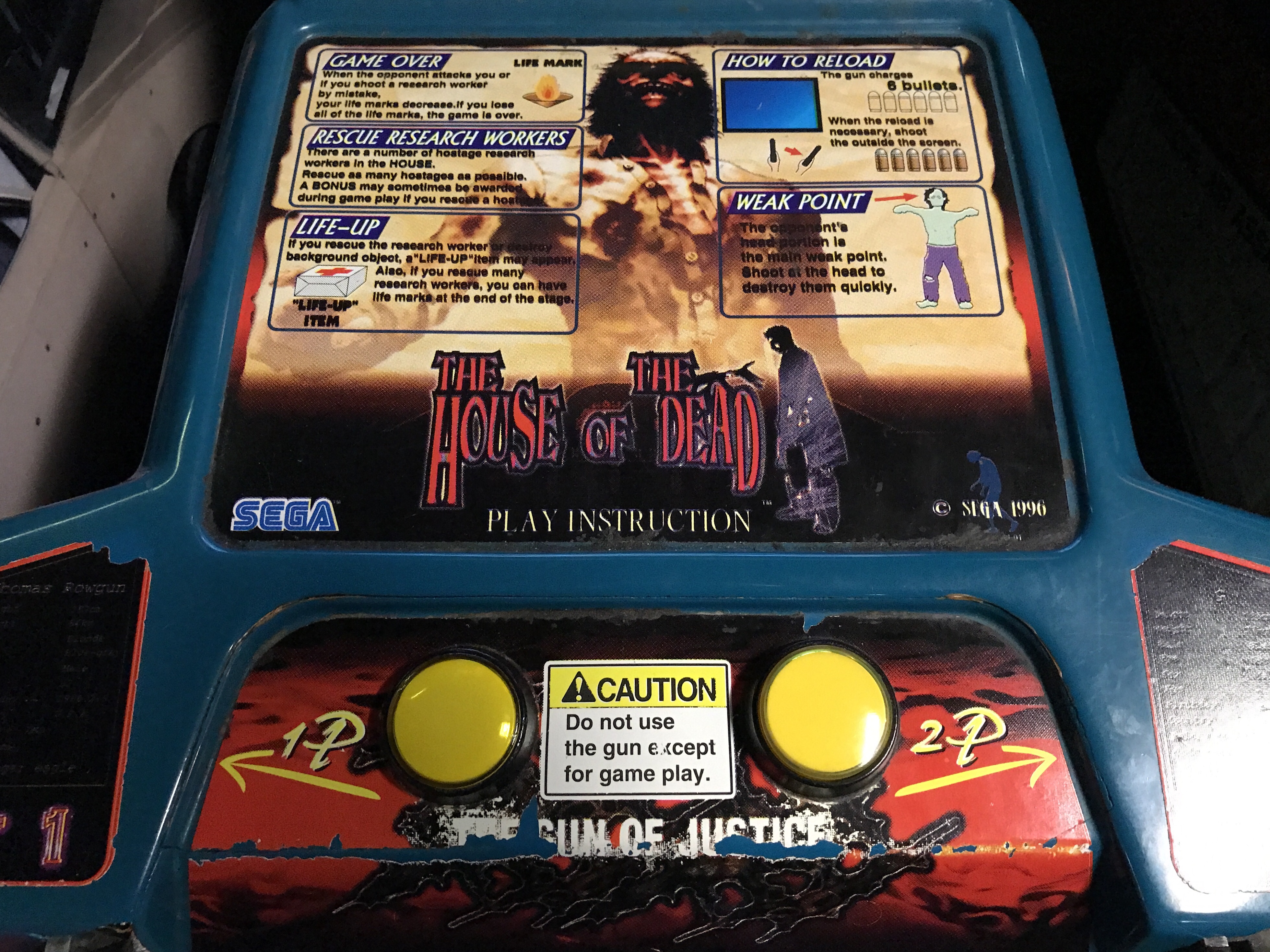 If you haven't played the original, you need to do so. It's increasingly hard to find nowadays, thanks largely to the other entries in the series taking up arcade showroom floor. This original game has super tight controls, some memorable boss battles, and honestly the type of game that makes arcades fun!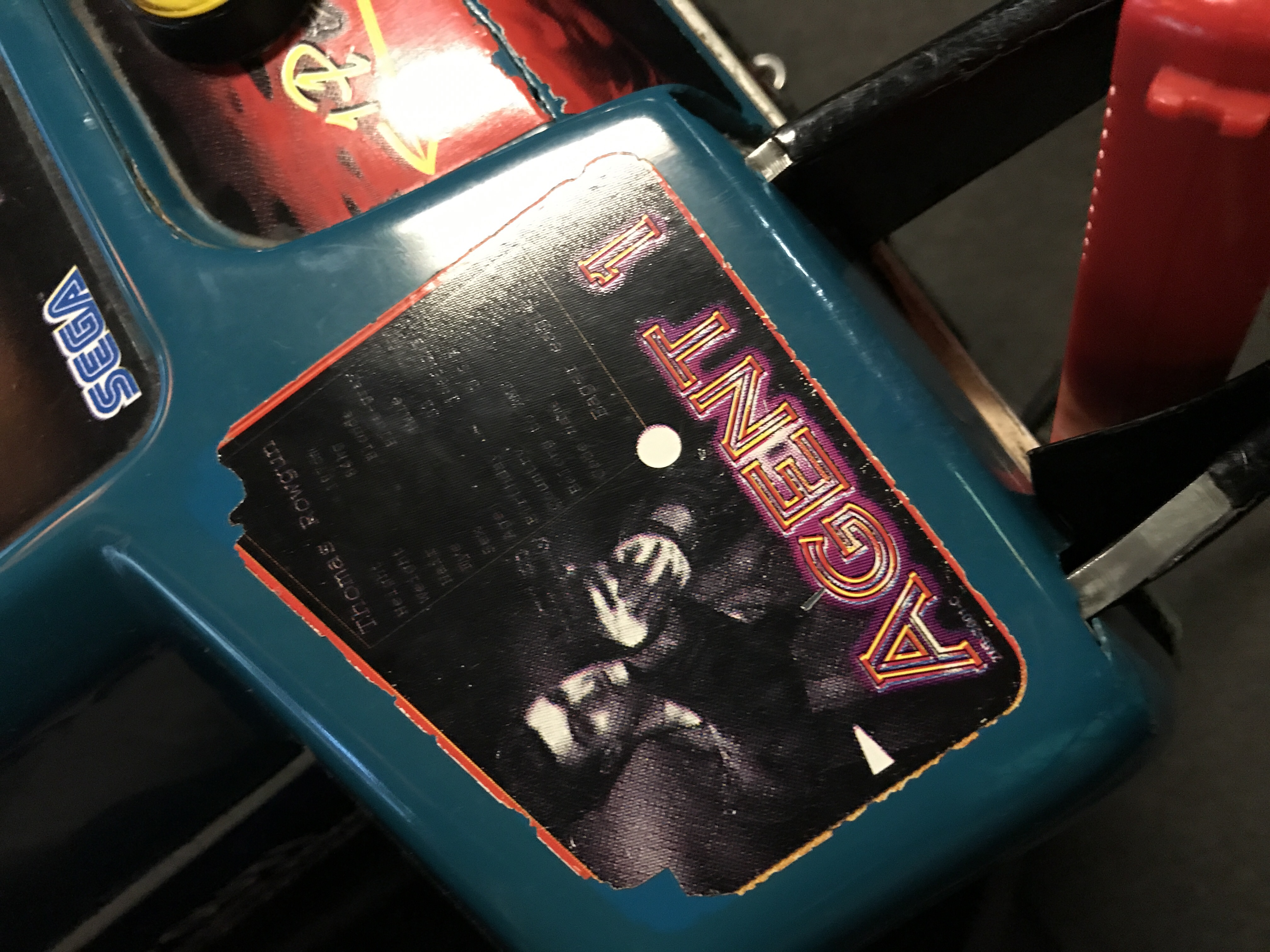 Bonus fact for you: The House of the Dead only saw one home console port, and that was to the Sega Saturn. The release of the game was so limited, used copies today can cost upwards of $300! That's just the American NTSC version though. The Japanese version costs around $20.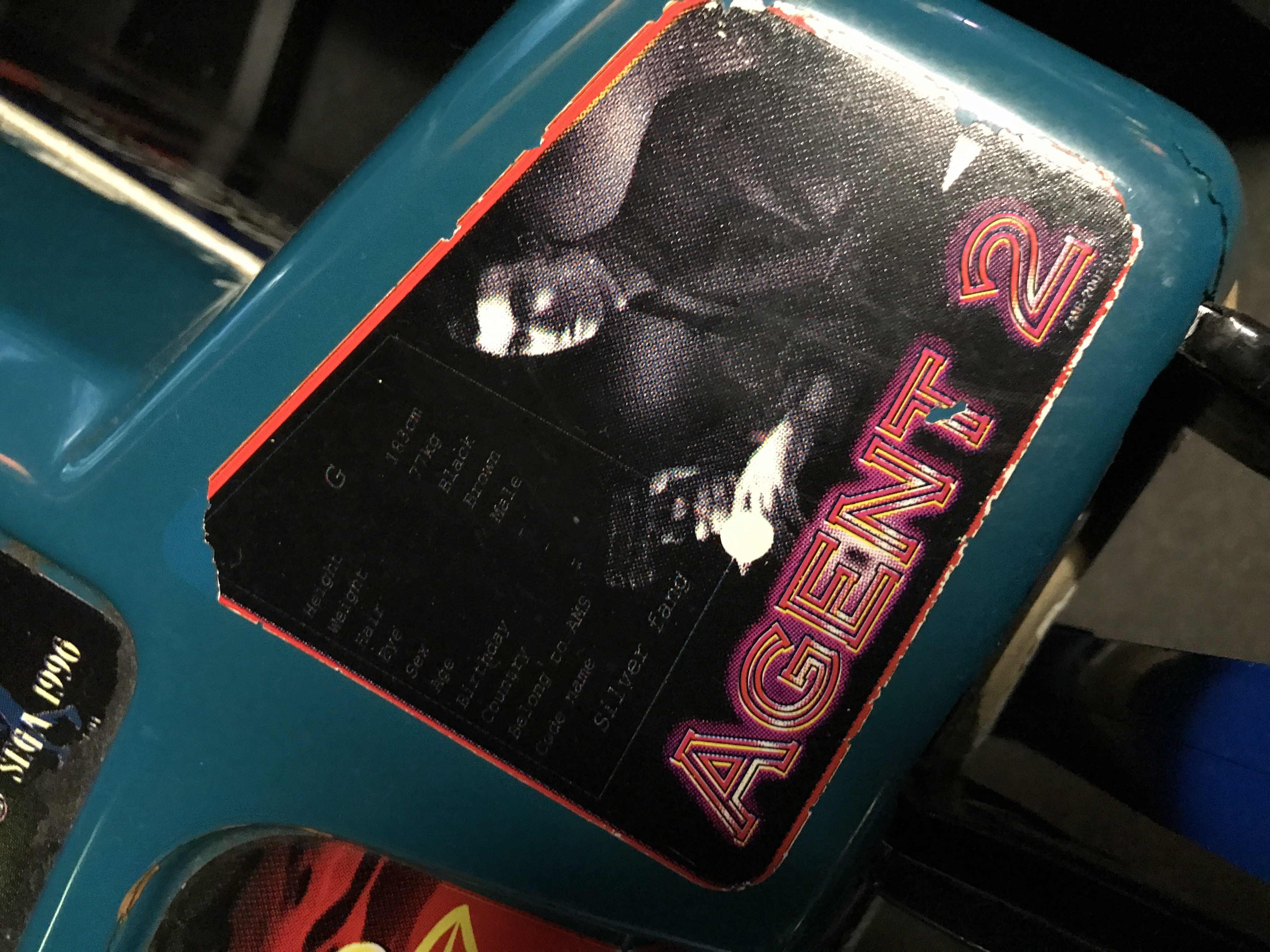 Played at Galloping Ghost Arcade in Brookfield, IL 2019