The definitive 6-player side-scroller. Easily recognizable from it's massive purple cabinet. Instantly memorable with fantastic quotes. Totally replayable from the moment you walk away. One of my favorite arcade games of all time.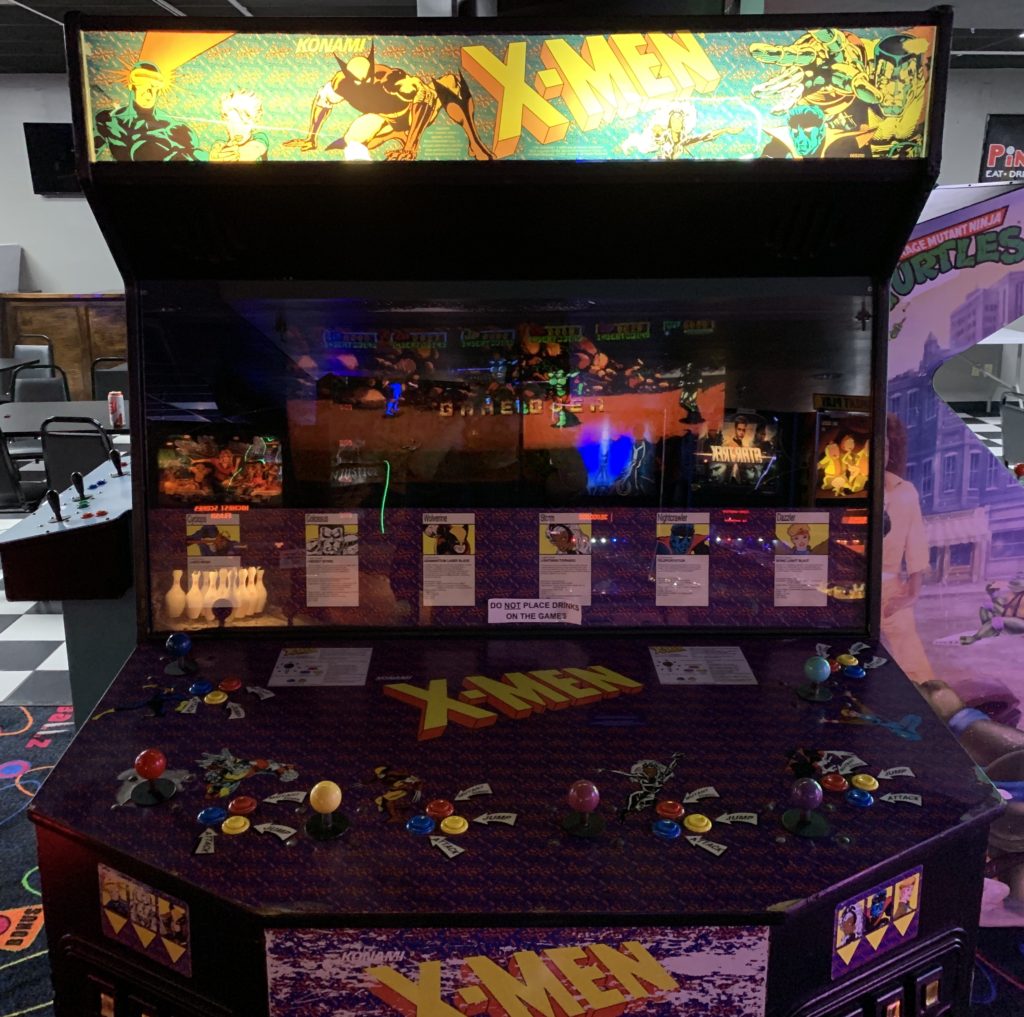 Konami's X-Men game for arcades (affectionately dubbed X-Men Arcade by players) has a special place in many gamers' hearts. Not only was this a video game that looked just like the comics and cartoons it was based on, the gameplay was stellar. Battling with up the five (!) friends was unlike anything else in the arcades. I remember people walking up and jumping in an active game of X-Men more than any other cabinet.
I'll share one particular story that stands out to me about the game. While with my family back in the 90s, we were at a water park that also had a few arcades scattered about. For some reason, when my brother and I jumped on X-Men we had near infinite lives. I wasn't sure why (perhaps the operator loaded a bunch of lives in, because he played for awhile too), but I remember my mom waiting for us to play, and we just blew threw lives on the way to the end of the game. I don't think we defeated Magneto, but man was it fun!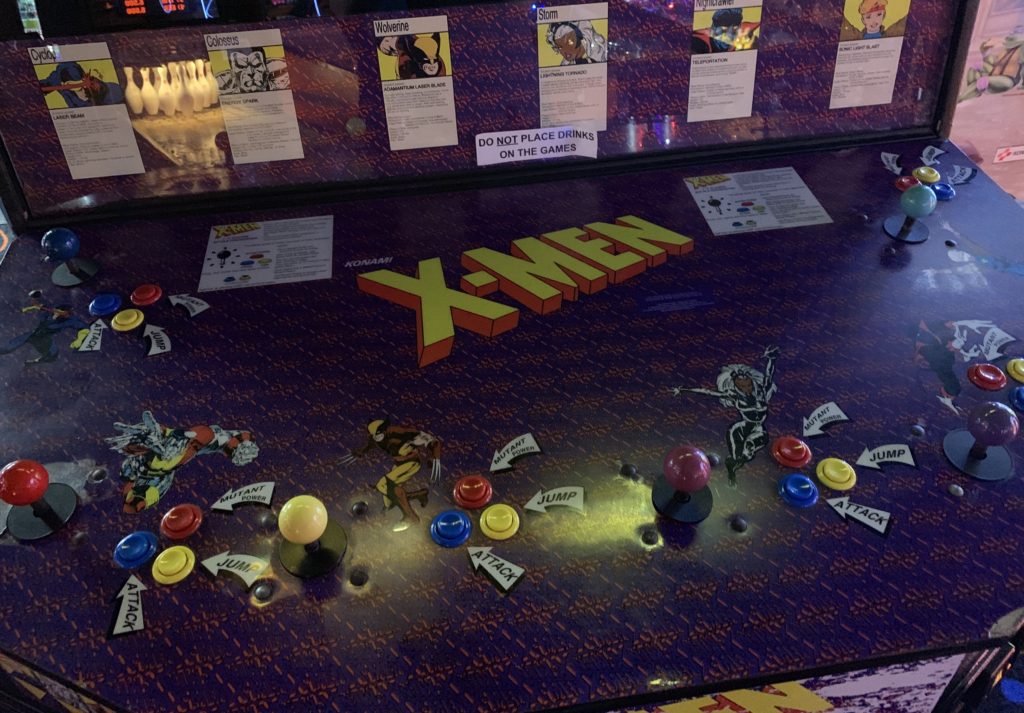 The cabinet itself has some awesome side art of the six mutants you can play. Bios of characters are on the front of the screen, with a pretty sweet marquee and control deck all adorned with your heroes. Even the smaller 4-player cabinets have these features, just in a bit more confined space.
Since it's initial arcade release in 1992, X-Men has been one of the coolest games to see in an arcade. Even today, if an arcade has a version, I'll usually jump on a play a few. Even if one of the two TVs isn't the same color as the other.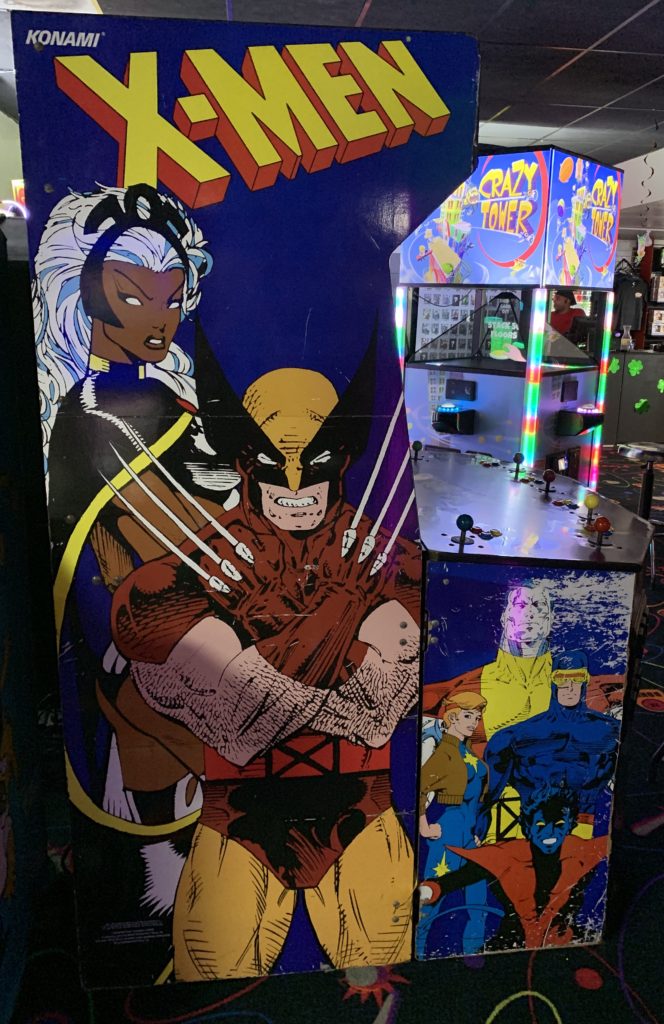 *Played at Pinballz in Austin, TX – 2019