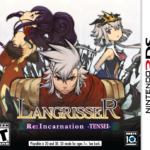 Langrisser Re:Incarnation Tensei
Nintendo 3DS
Release Date: April 19th, 2016
Purchased at: Amazon (Online, $9)
While perusing the "You Might Be Interested In" section on Amazon I came across Langrisser among many other RPGs (which, for the record, I was interested in!). I steadily watched this title go cheaper and cheaper, and after reading some reviews I discovered why: it's been blasted by all kinds of outlets as being a boring, lackluster strategy RPG. Well, when it went below ten bucks a few weeks back I was upset I missed my chance to own a copy of this terrible game, so I jumped on it this time when it was equally cheap. Also worth noting, it came with the pre-release artbook as well! So that's good, I suppose.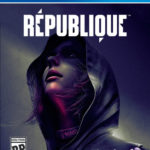 Republique
PlayStation 4
Release Date: March 22nd, 2016
Purchased at: Amazon (Online, $10)
Another game I've had my eye on for a good while, Rebublique is a Kickstarter (I think?) game in the visual novel genre. You interact with Hope, a denizen of a totalitarian republic, as she tries to… I don't know, overthrow the government I guess? I'm really not too sure about the entire story, but I think to premise and visual novel style alone sound promising. Plus it looks pretty niche, and I like a good sleeper hit!
Laters,
Jsick