Here are a few weeks worth of game's that have come in. A lot of these have been ordered for months now, with a few having been ordered when they were first announced! It's November now, and with the wintery months comes tons of Triple A video games, so let's get this started!
---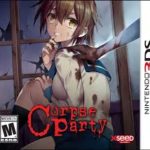 Corpse Party
Nintendo 3DS
Release Date: October 25th, 2016
Purchased at: Amazon (Online – $40)
The visual novel genre has been on the rise in my personal catalog of great games, and an idea like a school club focused on murder is just the right amount of intrigue to get me on board! Originally released as an RPG Maker game, and then released officially as a PSP remake, Corpse Party has been around for years but somehow only really has one or two games to its name! I'm not in the mood right now for a visual novel, but when I am I'll jump right on this!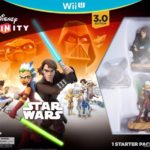 Disney Infinity 3.0
Wii U
Release Date: August 30th, 2015
Purchased at: Goodwill (Mountain View, CA – $13)
For just $13 I couldn't pass up another copy (albeit on a different system) of Disney Infinity 3.0. Making it even more worthwhile is the inclusion of Anakin and Ahsoka as starter pack figures: somehow I actually don't have either of them! Not only a new game, but two new figures that pretty much round out the entire Star Wars collection for me! Thanks, Goodwill!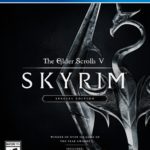 The Elder Scrolls V: Skyrim – Special Edition
PlayStation 4
Release Date: October 28th, 2016
Purchased at: Amazon (Online – $48)
The Elder Scrolls IV: Oblivion was one of the best RPGs I had ever played – so much so that it's also one of the only video games (RPG or otherwise) that I completed twice. That makes it even more confusing that I somehow never played Skyrim. Often regarded as better in every conceivable way from Oblivion, my time with the game so far has been nothing but spectacular. I already feel the itch to keep playing even while typing this out, and I have been really enjoying wandering around and finding something fun and unique to do in the world. This game is going to be massive and long lasting, and I'm already all-in!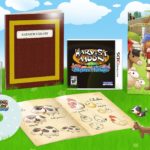 Harvest Moon: Skytree Village
Nintendo 3DS
Release Date: November 8th, 2016
Purchased at: NIS America (Online – $60)
Back in March (maybe later) i pre-ordered this game from the NIS America website for my girlfriend who adores the Harvest Moon series. The special edition came with the game, soundtrack CD, pins, and other goodies, but moreso I got it because I knew she would want it. She is literally playing it as I'm writing this, and while it isn't as great as I think she had wanted, she's still having a good time. I think with any Harvest Moon game you get more out of it the more you put in, so time will tell on how this one stacks up to past games in the series.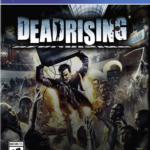 Dead Rising
PlayStation 4
Release Date: September 13th, 2016
Purchased at: Target (Online – $13)
When the company I work for offers a buy 2 get 1 free sale on video games and board games, I tend to jump on it posthaste. I picked up three Sims 4 expansions for Laura, and a trio of games for myself, including the remake of the original Dead Rising. Back on the Xbox 360, Dead Rising was one of the games that was exclusive for the console that made me really want to own an Xbox. I actually did play it and had a great time with it, but never did beat it. Here's hoping the PS4 version will hold my interest more!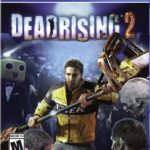 Dead Rising 2
PlayStation 4
Release Date: September 13th, 2016
Purchased at: Target (Online – $13)
With one Dead Rising comes the sequel. I actually thought Dead Rising 2 was more fun right off the bat than the first game, but still didn't get too far into it before shelving it. I really liked the idea of combining items into new weapons, but didn't like having to constantly repair and remake stuff. As far as the game goes, I think gamers in general didn't enjoy the game's protagonist Chuck Greene as much as the first's Frank West. So much so that an entire remake of Dead Rising 2 came out featuring Frank West as the main character instead of Chuck. Sorry Chuck, maybe in Dead Rising 4. Oh wait, that's Frank West too? Hmm…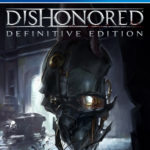 Dishonored: Definitive Edition
PlayStation 4
Release Date: August 25th, 2015
Purchased at: Target (Online – $13)
Another game I'm surprised I never played shows up this week, also containing all the previous expansions. Dishonored will have a sequel in a couple of days, and while it will no doubt be a stellar game, I'm hoping it launches another great franchise for Bethesda. If the series it's most commonly compared to, Assassin's Creed, has been on a low point for a few years, then it makes sense to have some competition breath new life into the genre. Plus, if it's anything like past Bethesda games, then it'll be a long lasting game with plenty to offer! I'm hoping that same holds true for this original game as well!
Laters,
Jsick