It's been busy season over here, and as such I haven't been able to get to this blog for almost two weeks! Thankfully during this time I've had plenty of opportunities to swing by some video game stores and take advantage of the sales of the season! A rule I've always stuck by during late November through December is not buying games that are on my Christmas list. Therefore most of these games aren't all too spectacular. But hey, they're here now, and that's what really matters!
---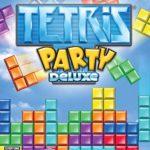 Tetris Party Deluxe
Wii
Release Date: June 1st, 2010
Purchased at: GameStop (Campbell, CA – $15)
I remember playing this game back in 2010 at my brother's house with his wife and kids. It's a pretty great concept: multiplayer Tetris for up to four players, with competitive, cooperative, and all kinds of other fun modes to play around with. This one has been in my sights for years now, but it's always remained relatively high in price, so I've passed time and time again. I'm glad to finally have a copy, and it'll also likely get some play time among my friend group looking for more multiplayer games to play with one another!
Super Paper Mario
Wii
Release Date: April 9th, 2007
Purchased at: GameStop (Campbell, CA – $15)
Man, this game came out almost ten years ago! I really had no idea it had been that long, and just like Tetris Party Deluxe I've been looking to get this game for some time now. Thankfully this game has been readily available at just about every GameStop I've been to in the area, but finding a non-Player's Choice copy has been a bit more challenging. I've heard this game was supposed to be pretty good, but like all the new Paper Mario games it doesn't hold up to the first two. Here's hoping it's worthwhile!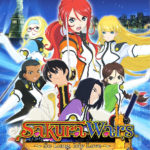 Sakura Wars: So Long My Love
Wii
Release Date: March 30th, 2010
Purchased at: GameStop (Campbell, CA – $15)
Was I surprised to see this game on the shelf! It's been a hit-or-miss find for the past couple of years, and like many games, I've grown to regret not picking it up earlier when I had the chance. Sakura Wars has been a longstanding series in Japan. The strategy RPG gameplay looks fun to me, and the ridiculous plot on the back of the box sounds like a real winner in my book!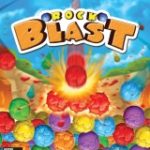 Rock Blast
Wii
Release Date: February 9th, 2010
Purchased at: GameStop (Mountain View, CA – $1)
For just a dollar, you really can't go wrong with a shovelware Bust-A-Move clone. Rock Blast looks just as boring as the name implies, but seeing as I've grown to adore the games that have inspired it, I couldn't pass up the opportunity to hurl different colored rocks at one another to make matches before the time runs out. Doesn't that sound like… a blast?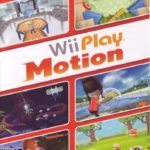 Wii Play: Motion
Wii
Release Date: June 13th, 2011
Purchased at: GameStop (Mountain View, CA – $5)
I've been looking out for a good deal on the last couple of Wii series games I don't have, and with the pickup of Wii Play: Motion I think I just need Wii Sports Resort and I'll have them all! This game is the sequel to Wii Play, and features another handful of minigames to play solo or with friends. The trick this time around is that all the games (I think all of them) require the Wii Motion Plus add-on. And just like the original Wii Play, Motion originally came bundled with a Wii Remote (Wii Motion Plus included!).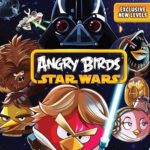 Angry Birds: Star Wars
Wii
Release Date: October 29th, 2013
Purchased at: Target (Online – $4)
Star Wars is awesome. I guess I like Angry Birds. So by that logic this one should be an alright game, right? I have played Angry Birds: Star Wars on the iPhone, and while I thought it was a fun little distraction, I've never understood the world's fascination with the series. Sure, they're fun and somewhat addictive, but so is World of Warcraft but there isn't tons of merchandise out for that game is there, Hot Topic? Haha, sorry.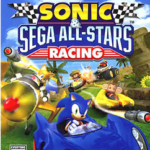 Sonic & Sega All-Stars Racing
Wii
Release Date: February 23rd, 2010
Purchased at: Target (Online – $4)
When games show up cheap, I'll likely buy them. It doesn't get much cheaper than a new copy of a nearly 6 year old Wii game. And a Sonic game at that! I've played the sequel to this game, Sonic & All-Stars Racing Transformed, and though it was great! The go-kart gameplay of that game is always compared to the similarly released Mario Kart 8, and I found both games entertaining. That being said, Mario Kart 8 is clearly the better game, but Sonic and crew tried really admirably! So anyway, this first game in the sub-series wasn't as well received, but it still features a ton of Sega characters and references for the nostalgic gamers to eat right up!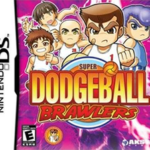 Super Dodgeball Brawlers
Nintendo DS
Release Date: May 27th, 2008
Purchased at: GameStop (San Jose, CA – $4)
How could I pass up a game from the River City Ransom/Kunio-Kun franchise? Also, this dodgeball game happens to be a sequel of sorts to Super Dodgeball Advance, a GBA game I remember only knowing about from an old Nintendo Power. There's just something about a dodgeball game that makes me happy. Maybe it's the pseudo-RPG elements in the team composition and power shots, or perhaps it's the chibi-style animation, but either way it's been a win in my book for some time now! Now to just track down the illusive River City Super Sports Challenge…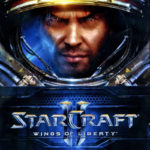 StarCraft II: Wings of Liberty
PC
Release Date: July 27th, 2010
Purchased at: Goodwill (Sunnyvale, CA – $2)
Wow, it's been six and a half years for this one too? Time just seems to have flown by, because every time I see this game at work or out and about I check the price to see if it's cheap enough to pick up! Enter Goodwill and the game's now mine. I hope the CD Key still works and I'm not just stuck with a box and some discs I cannot use. Hmm… probably should have looked that up before I bought it. What am I saying, let's be real: I would have bought it anyway!
Laters,
Jsick