It has been a busy couple of weeks! The end of May I went back home to watch my brother get married! It was amazing, of course, and it was the first time I was back home in Indiana in almost two years! The weekend immediately after was Fanime, an anime convention here in California that we've gone to for the past few years. We dressed up, we bought stuff, and we had a good time. Following that we had a friend move in with us until he can find a place of his own, and now Laura's sister is back home for a couple weeks before her job starts! Phew! Thankfully though, a visit home means a ton of new video games I can't get here in California! Let's break it down!
---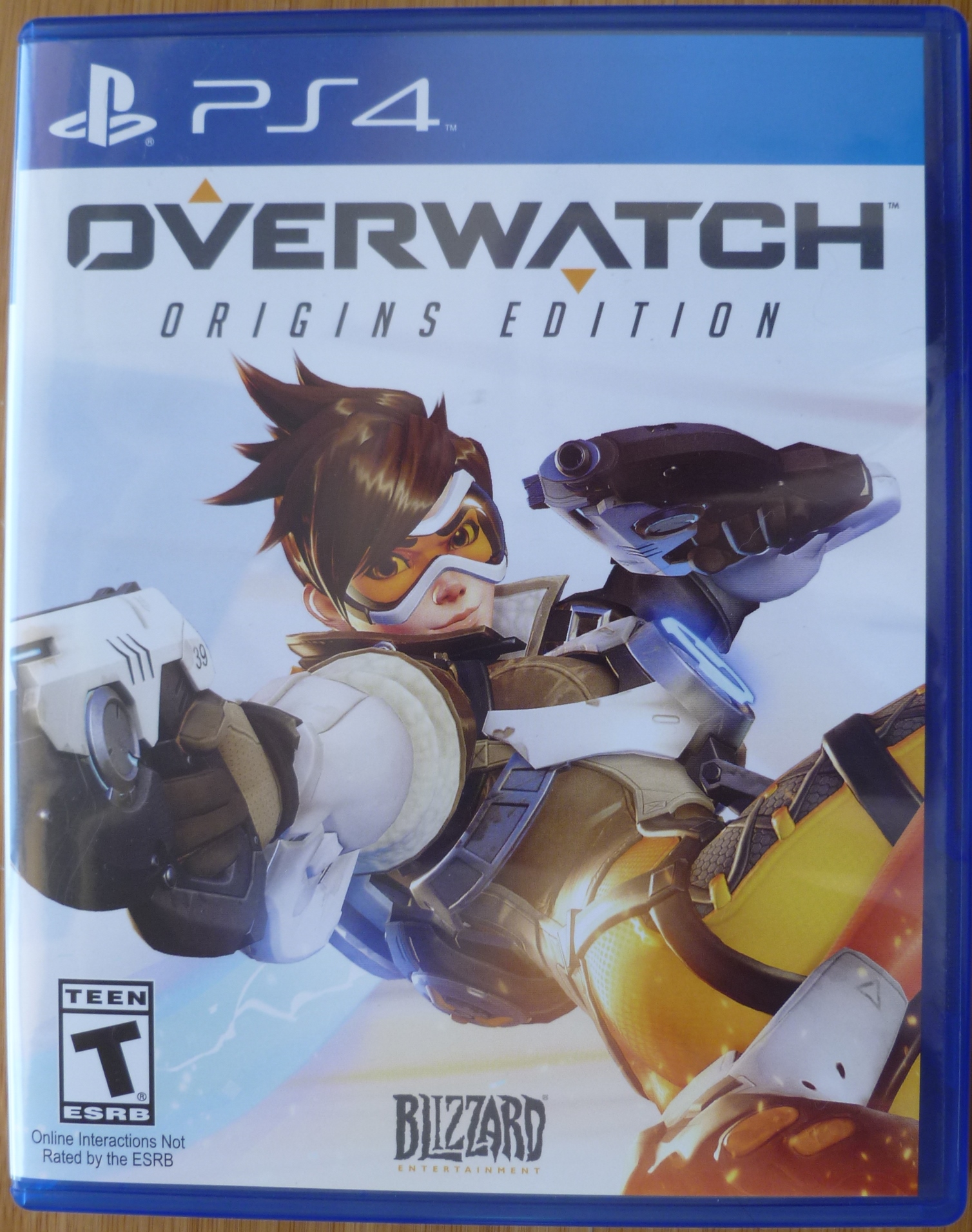 Overwatch
PS4
Release Date: May 24th, 2016
Purchased at: Online (Amazon – $48)There hasn't been a game quite like Overwatch in some time. It was only recently that I started to follow the game, mainly thanks to the open beta a few week back. Since then though, it has been the only thing both Laura and I have been talking about! Well, that as some Far Harbor DLC for Fallout 4. A tiny bit Team Fortress 2 and a whole lot of Blizzard charm, Overwatch is a wholly solid, entertaining, and engaging experience. If you have any liking for shooters, team based games, or well balanced gameplay, look no further.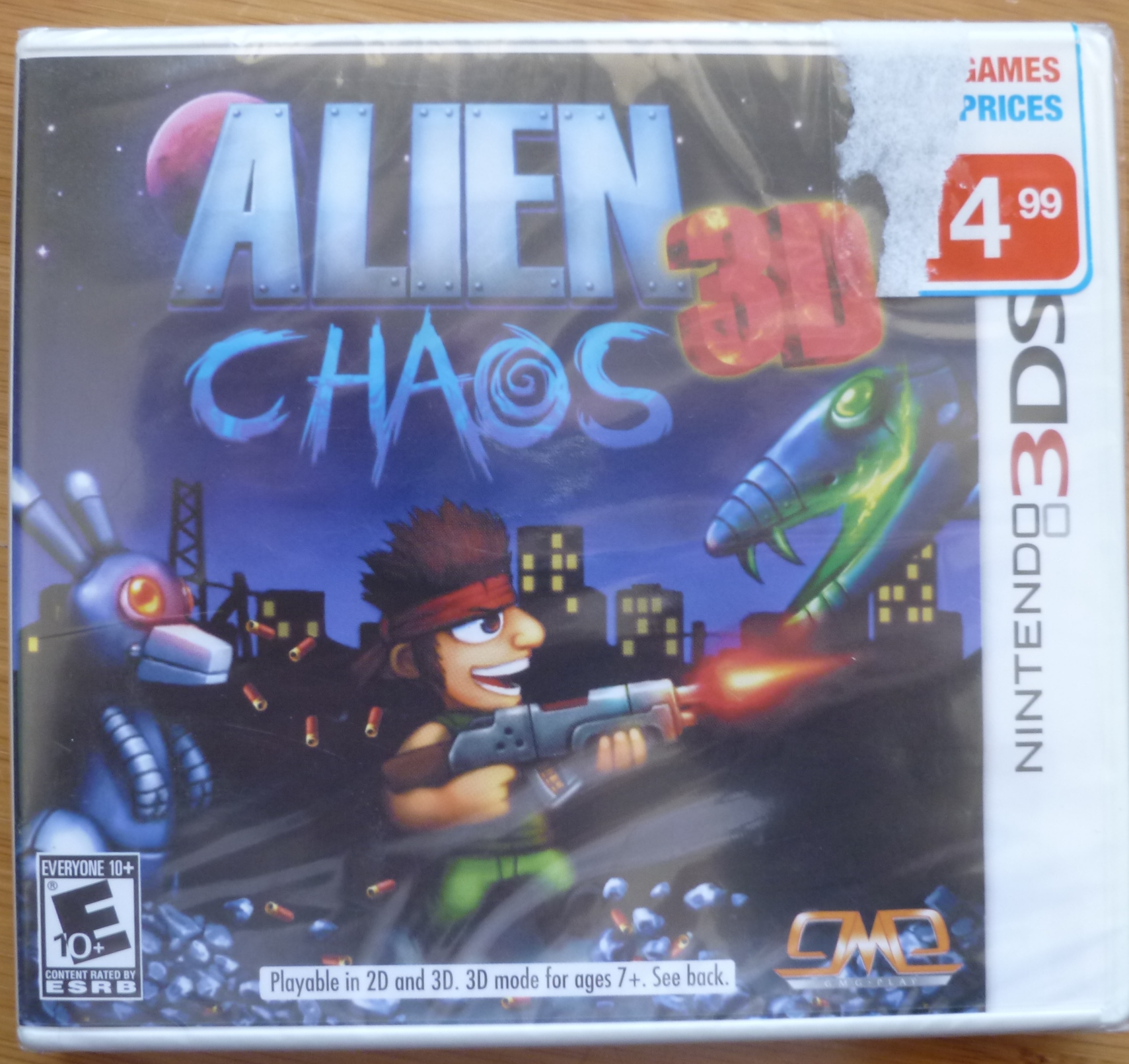 Alien Chaos 3D
Nintendo 3DS
Release Date: March 27th, 2012
Purchased at: Game Changers (Michigan City, IN – $5)A sealed game I've never heard of and one that is vaguely intriguing? Sign me up! Alien Chaos 3D is an action/shooter game where you must stop an alien invasion, and… chaos ensues? Yeah, it's the most generic you can get, but it's totally right up my ally! And the price is right! Sadly though, I'll probably never open this one just because it's a title you don't see that much.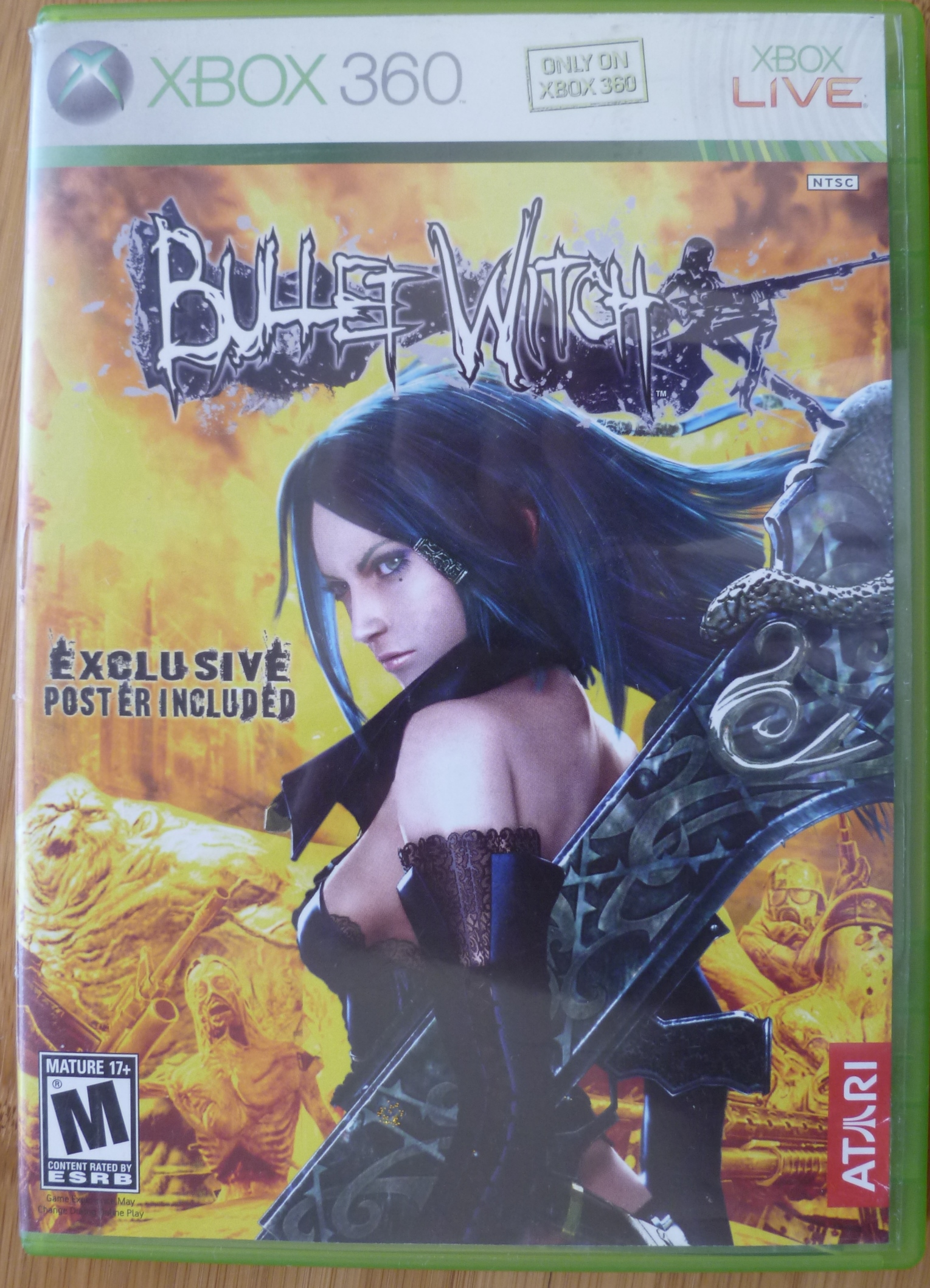 Bullet Witch
Xbox 360
Release Date: February 27th, 2007
Purchased at: Game Changers (Michigan City, IN – $10)Not the greatest price for this one, but I've been looking for Bullet Witch for literal years. It's not even that good a game: it's a normal action game in the same vein as Devil May Cry or God of War. I think the reason I've had my eye on it for so long is because I passed on it years ago at a GameStop and then decided I wanted it but, of course, could never find it again. But now I can stop looking through bargain Xbox 360 bins just to track this one down!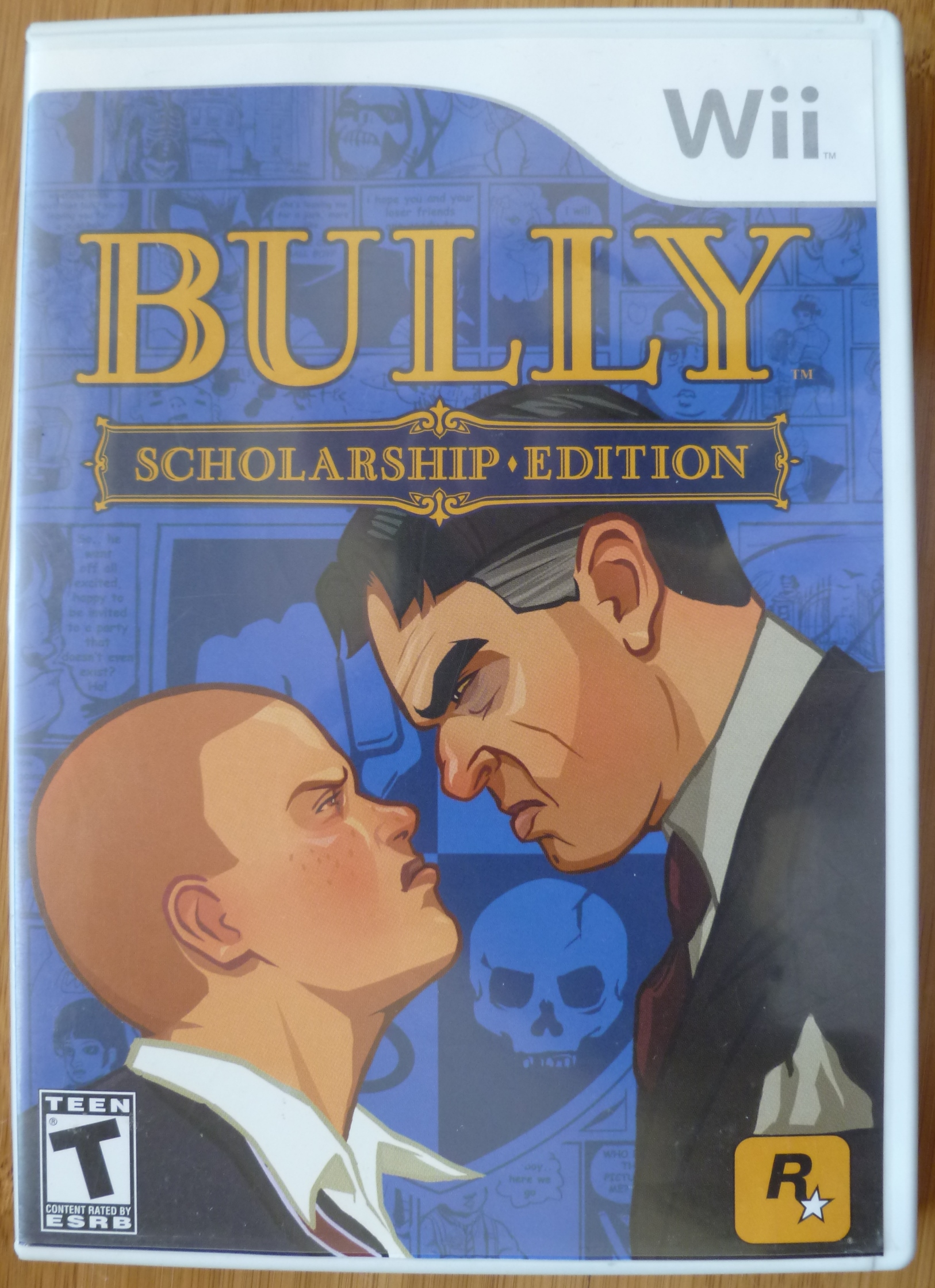 Bully: Scholarship Edition
Wii
Release Date: March 4th, 2008
Purchased at: GameStop (Schaumburg, IL – $8)A quick stop in a mall to stretch our legs after the wedding weekend landed me in a GameStop which didn't have all that much to marvel. Thankfully there was Bully for Wii in damn good condition! I've never played too many Rockstar games, but I've heard a lot of fun things in this one. Perhaps this version will be the one I play.
Card Games
PlayStation
Release Date: August 28th, 2001
Purchased at: Game Changers (Michigan City, IN – $3)Picked this one up for the sole purpose of trying to collect all of the games in the series. This one belongs to the agetec line of budget titles that released late into the PS1 lifecycle. A few weeks back I picked up Top Shop Board Game which is also in this line. A truly pointless series to try to complete, but it's just the thing that keeps me going for more!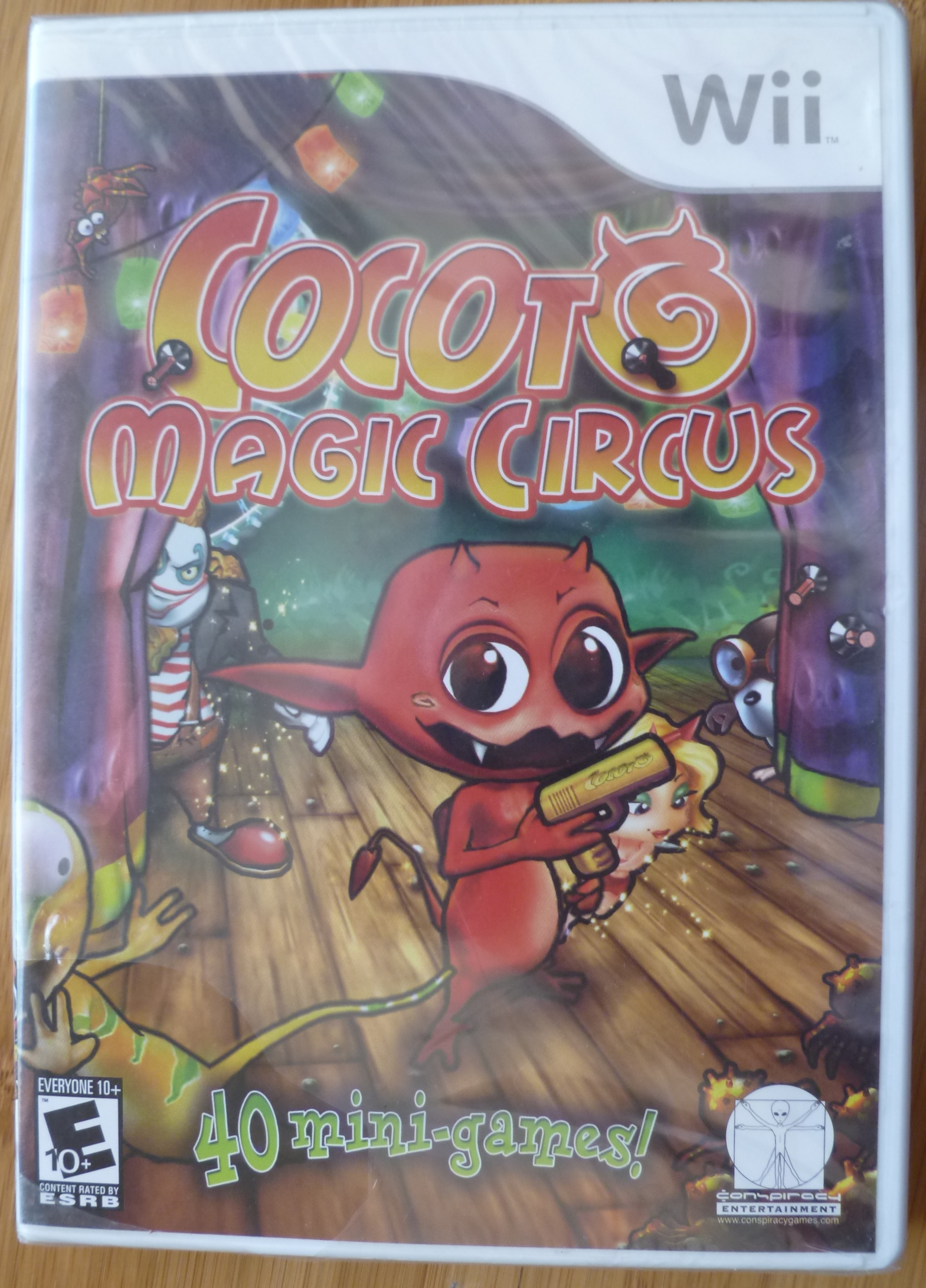 Cocoto Magic Circus
Wii
Release Date: March 12th, 2008
Purchased at: Game Changers (Michigan City, IN – $5)Awhile back I was able to pick up the PS2 version of Cocoto: Fishing Master and thought it would be a fun series to try to collect. Namely because no one else voice will be collecting it, because no one in their right mind would think to do so. But those are just the types of series' I want in my collection, haha! And best of all this one's still sealed! And forever sealed it shall remain.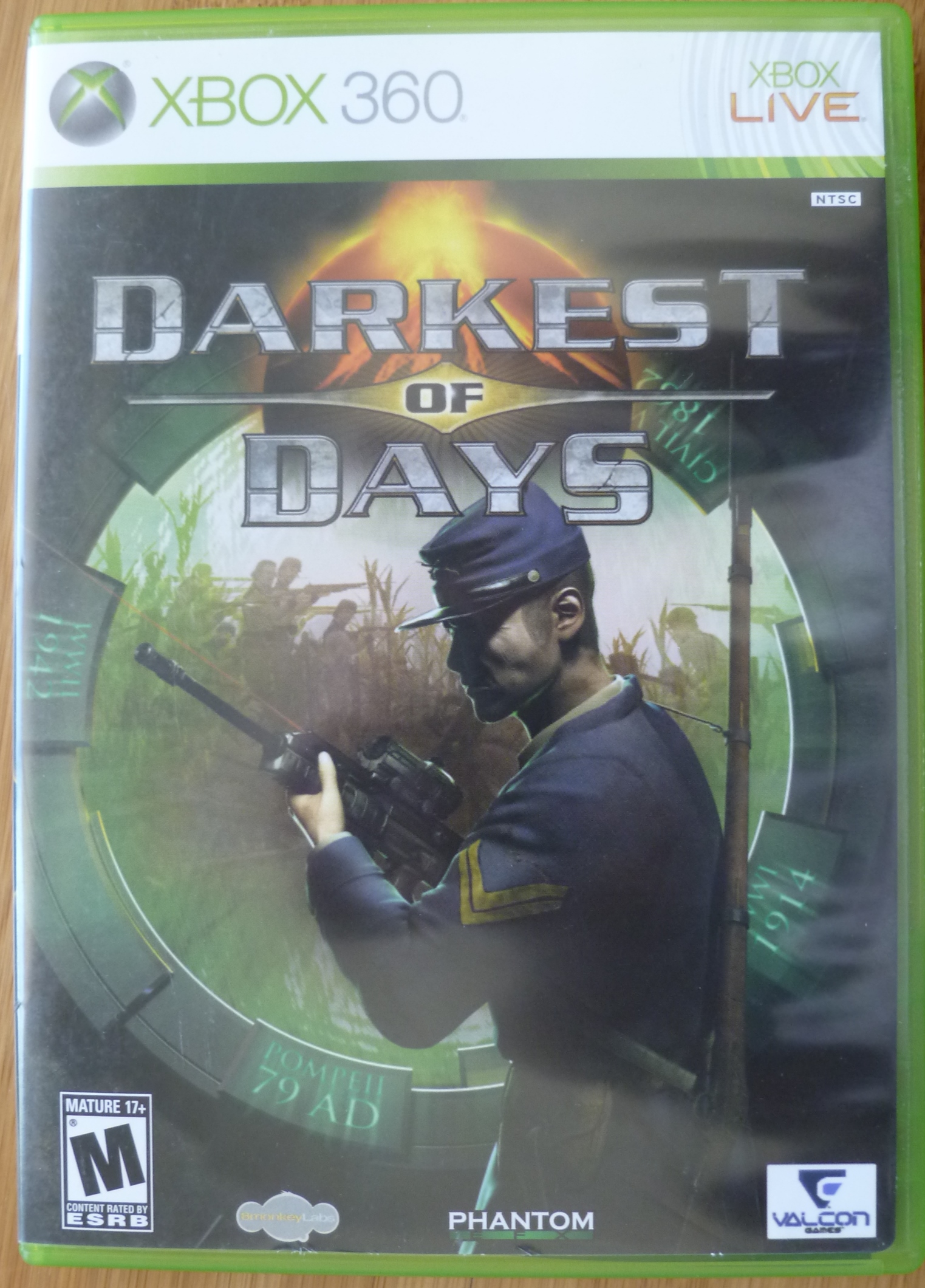 Darkest of Days
Xbox 360
Release Date: September 8th, 2009
Purchased at: Game Changers (Michigan City, IN – $8)My brother talks so highly of this game, but seeing as one of his segments while working at Machinima's Inside Gaming Daily was called "The Happy Crappy Gamer", you have to take that recommendation with a grain of salt. The concept is great: travel through time and kill bad guys. I think in execution it didn't turn out so well. I'm still interested in it, and Phil will be happy it's here!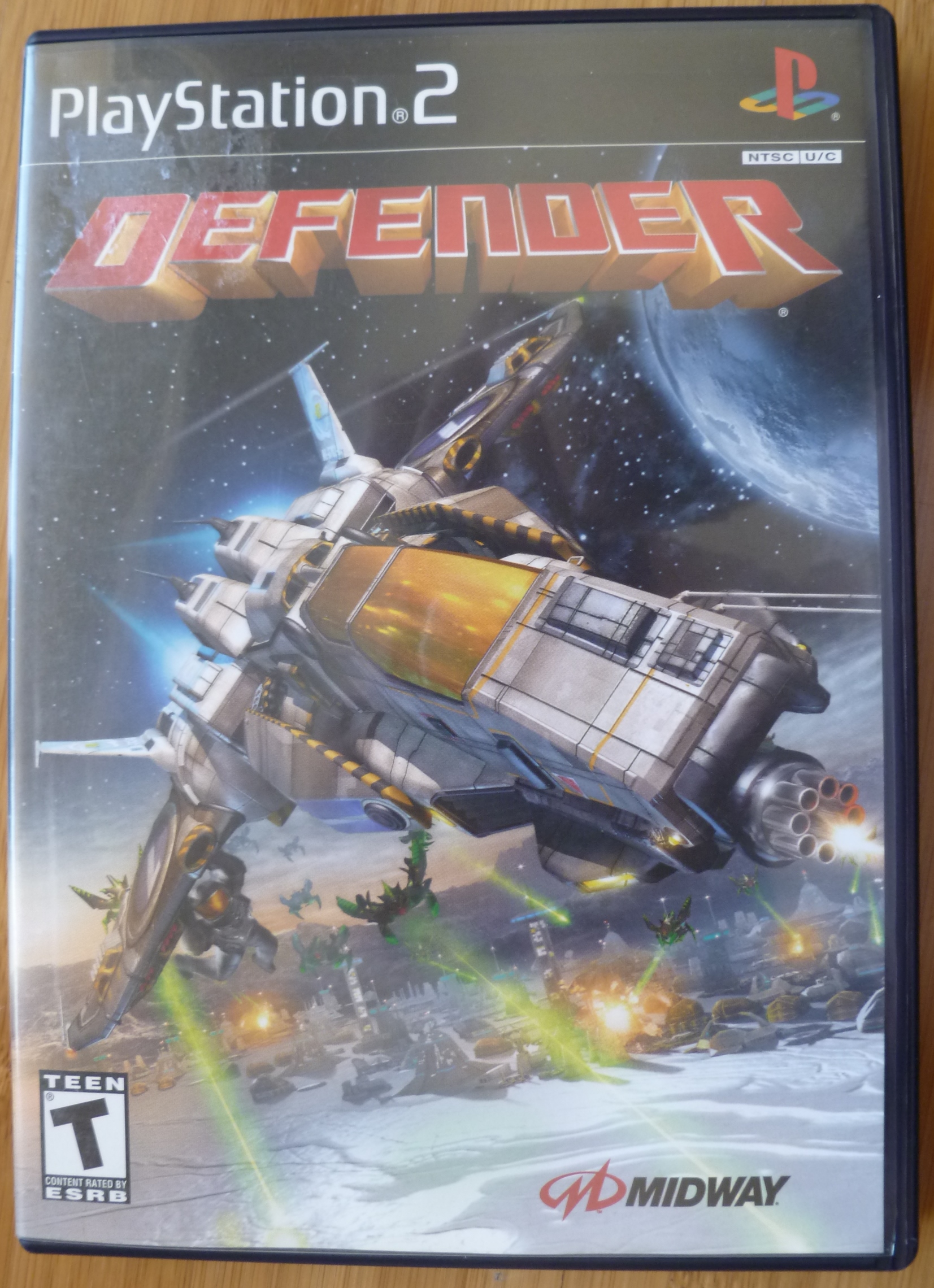 Defender
PS2
Release Date: February 2002
Purchased at: Disc Replay (Merrillville, IN – $3)There are a few games I'm still missing in this small mini-series of remakes, but Defender makes it one step closer to completion. I think the idea of revamping a game that originally had so minimal visuals and story into something next next gen (at the time) really speaks to me. Most, if not all, of these games are often considered to be poor to average at best, but still! Pong in 3D? Frogger with more than one stage? A 3D Defender? Yes please!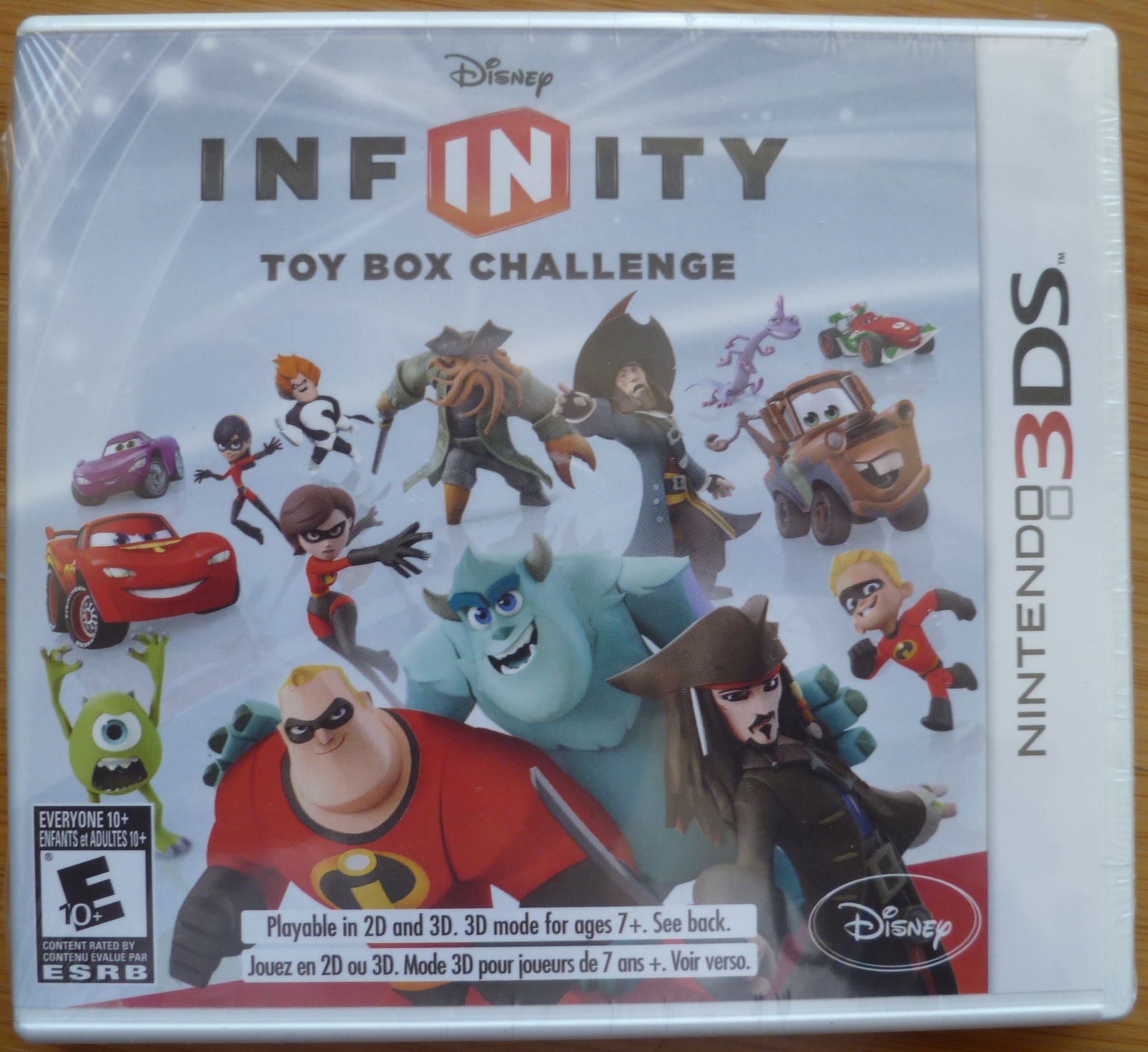 Disney Infinity: Toy Box Challenge
3DS
Release Date: August 18th, 2013
Purchased at: Five Below (Merrillville, IN – $5)This was a repackaged game, but it came with the 3DS game and the necessary wireless portal or power thing to import the character figures. There was only one version of this game made on the 3DS; when Disney Infinity 2.0 and 3.0 released there was not an accompanying 3DS version. I remember reading the 3DS game only has the toy box mode, hence the title, so it's missing the biggest chunk of the game from the consoles. That, and I'm sure it doesn't look as great or play as well on the handheld. Now, sadly, there won't be any more Disney Infinity's on console or otherwise.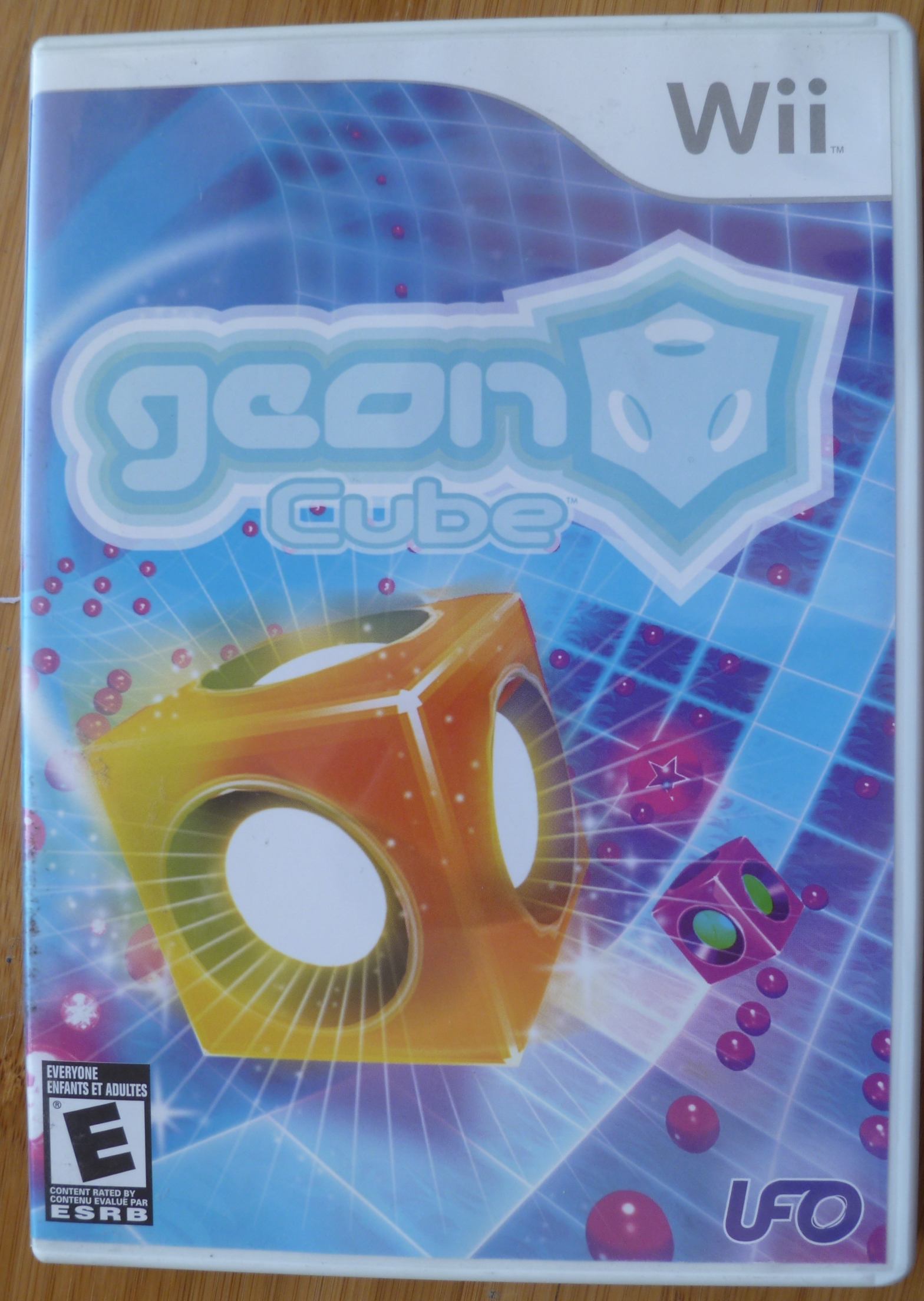 Geon Cube
Wii
Release Date: October 27th, 2009
Purchased at: Game Changers (Michigan City, IN – $3)This one has been floating around GameStop's here and there for years, but it wasn't until I went 400 miles away back to Indiana that I decided to pick it up. I'm a sucker for puzzle games, but I really do enjoy them, even just random, unknown, and probably horrible titles. This one is hopefully better than average. It was ported to the Wii after success on the Xbox 360.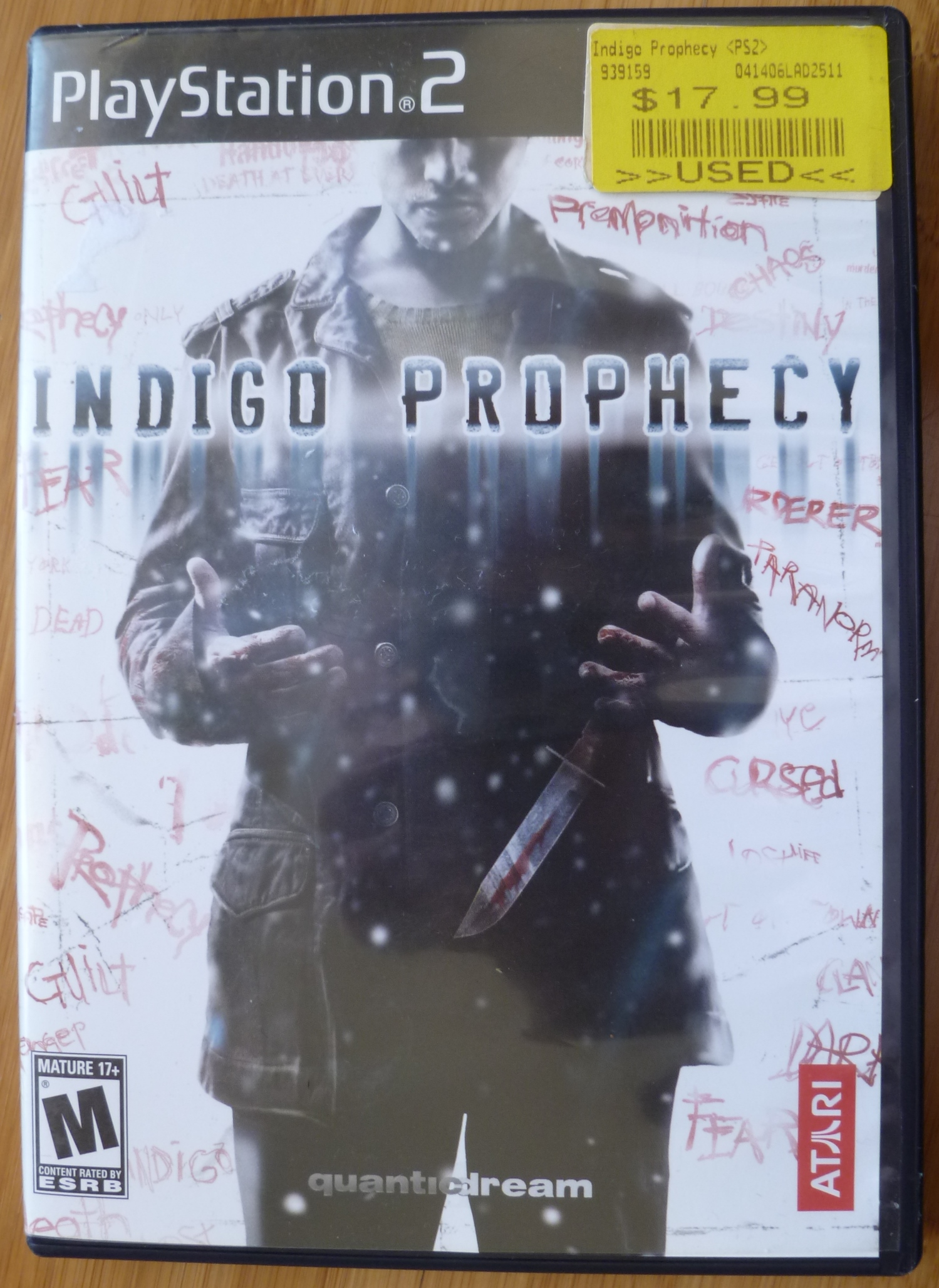 Indigo Prophecy
PS2
Release Date: September 26th, 2005
Purchased at: Disc Replay (Merrillville, IN – $8)Hooray! I'd been looking for this game for years now, really ever since the success of Quantic Dream's later release of Heavy Rain. When I was still in college I recall finding this game on the shelf at Disc Replay constantly but never really went for it, so I was glad that there was still one copy sitting there for me on my return trip! This game is a classic and I'm happy to have it in my collection!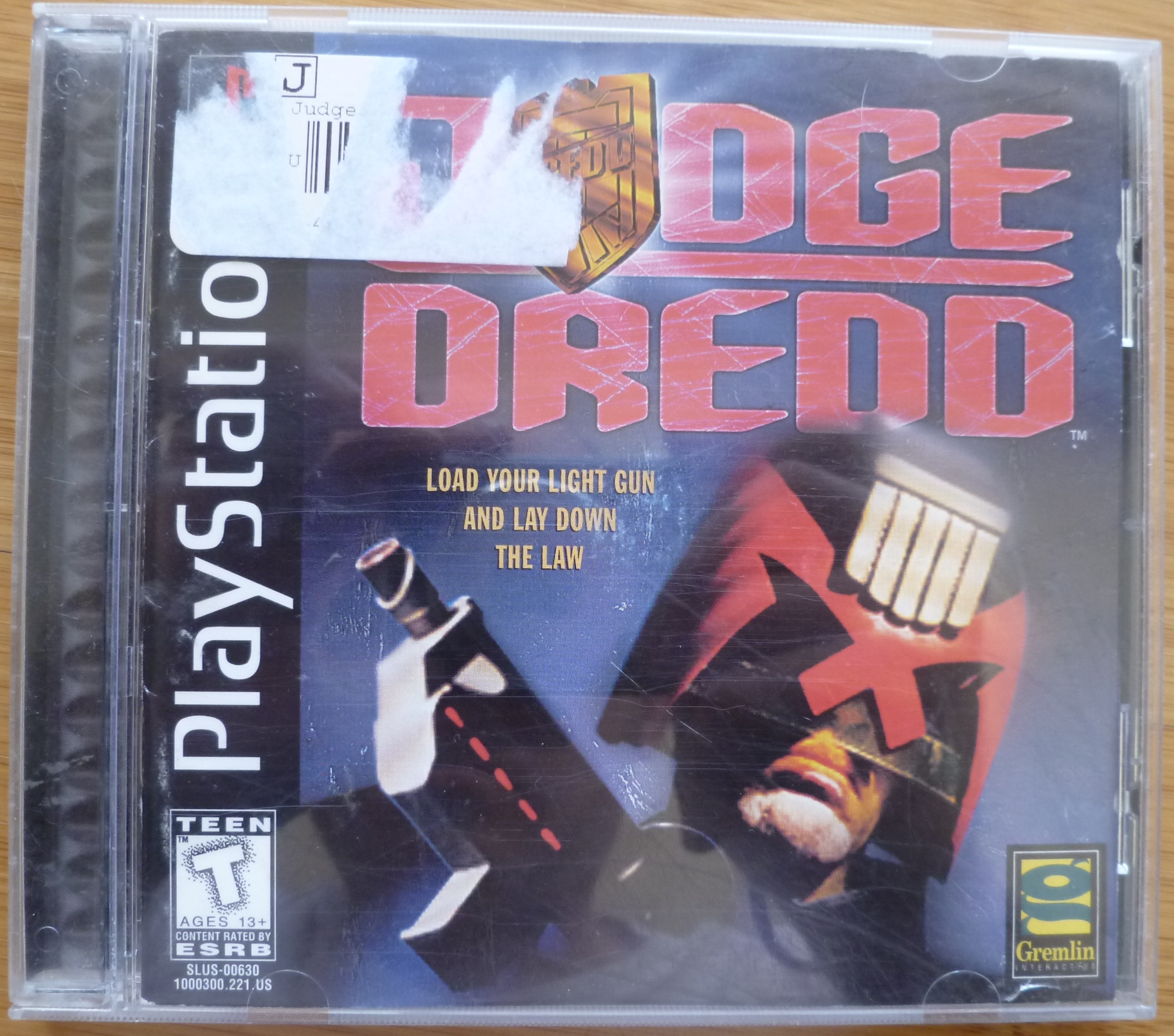 Judge Dredd
PlayStation
Release Date: March 31st, 1998
Purchased at: Game Changers (Michigan City, IN – $5)I wouldn't be buying this game if it didn't support the GunCon. It does, and that is why it's here. I haven't even heard of this being a game until I saw it on the shelf, and if we are to believe online reviews of this older title, apparently it sucks.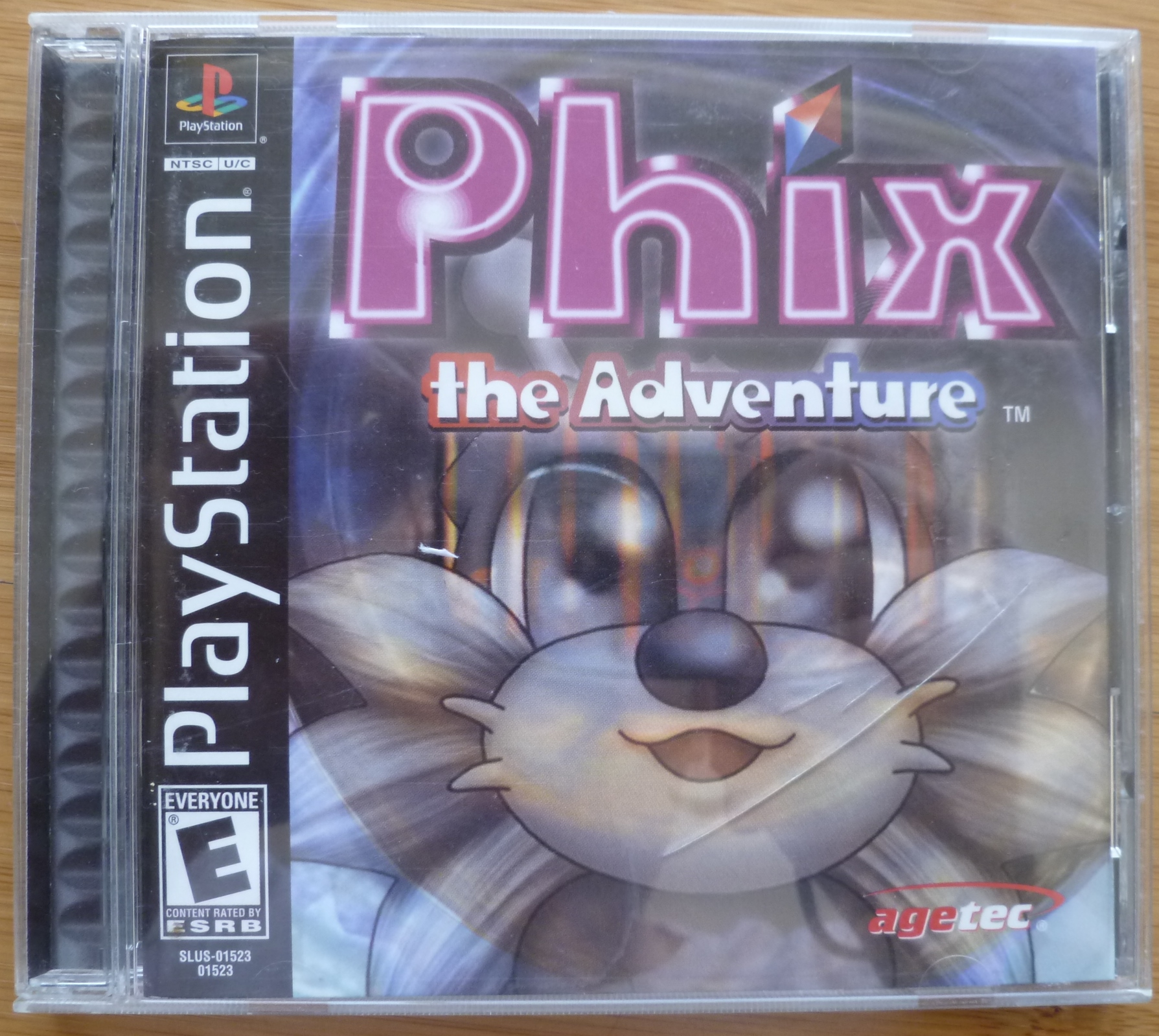 Phix: The Adventure
PlayStation
Release Date: July 15th, 2003
Purchased at: Game Changers (Michigan City, IN – $5)Another random adventure game on the PS1! I have had this one on my look-out list for a long time now, and almost, on several occasions, picked up the game online. I'm glad I held out, because though the price wasn't extraordinary it was still better than most. And just like Kingsley's Adventure and Croc, I'm interested in playing these now forgotten PS1 mascot titles!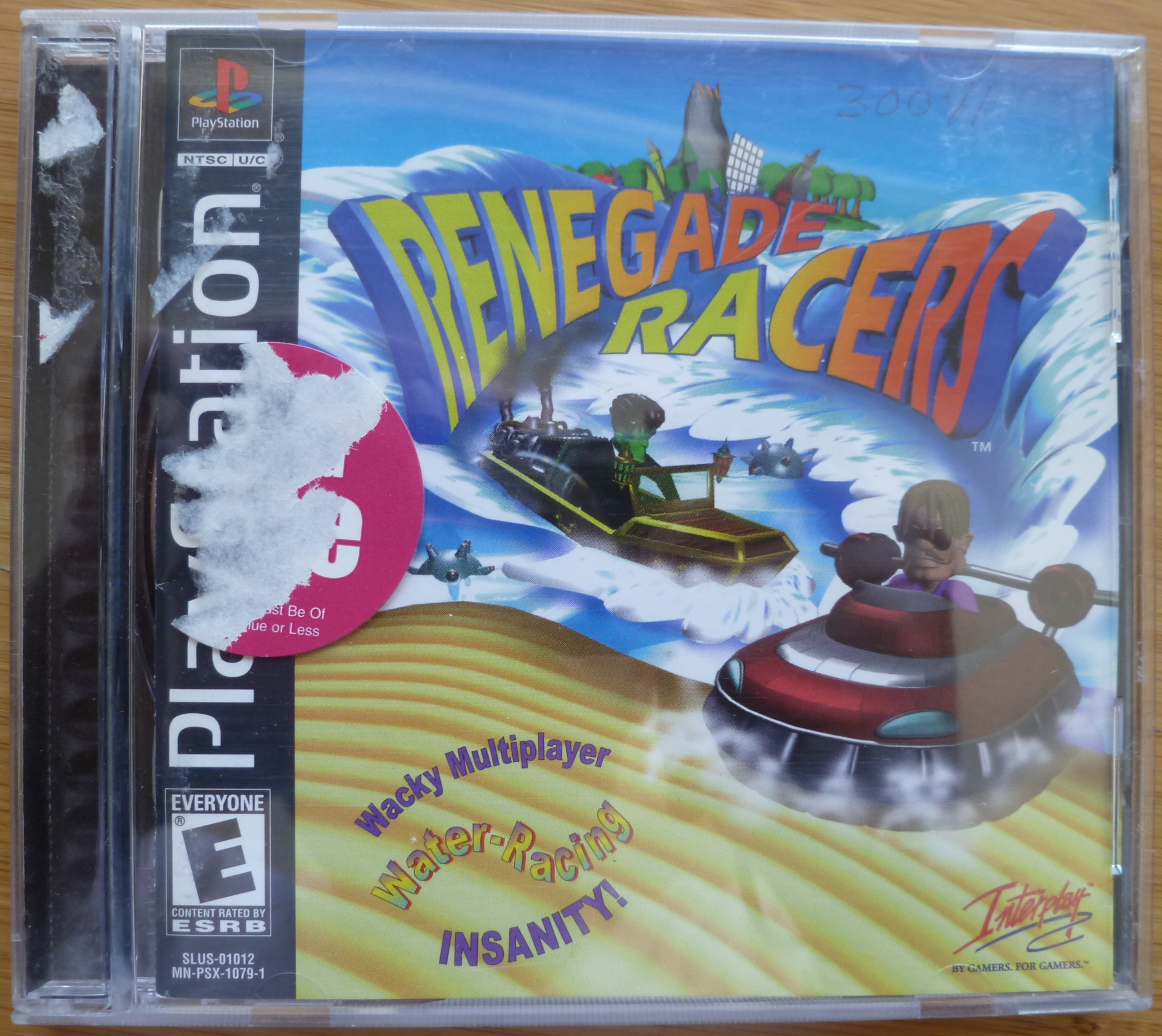 Renegade Racers
PlayStation
Release Date: March 2000
Purchased at: Game Changers (Michigan City, IN – $5)There's a story behind this one: I hadn't heard of this random PS1 racing game until I saw it in Merrillville at Disc Replay for $15. I was tempted to buy it, because it's right up my ally with its "weird enough to be worth it" style. Ultimately, I passed on it, thinking it was too expensive. Fast forward a couple hours and I found the game for a much better price at Game Changers! Hooray for multiple video game stores!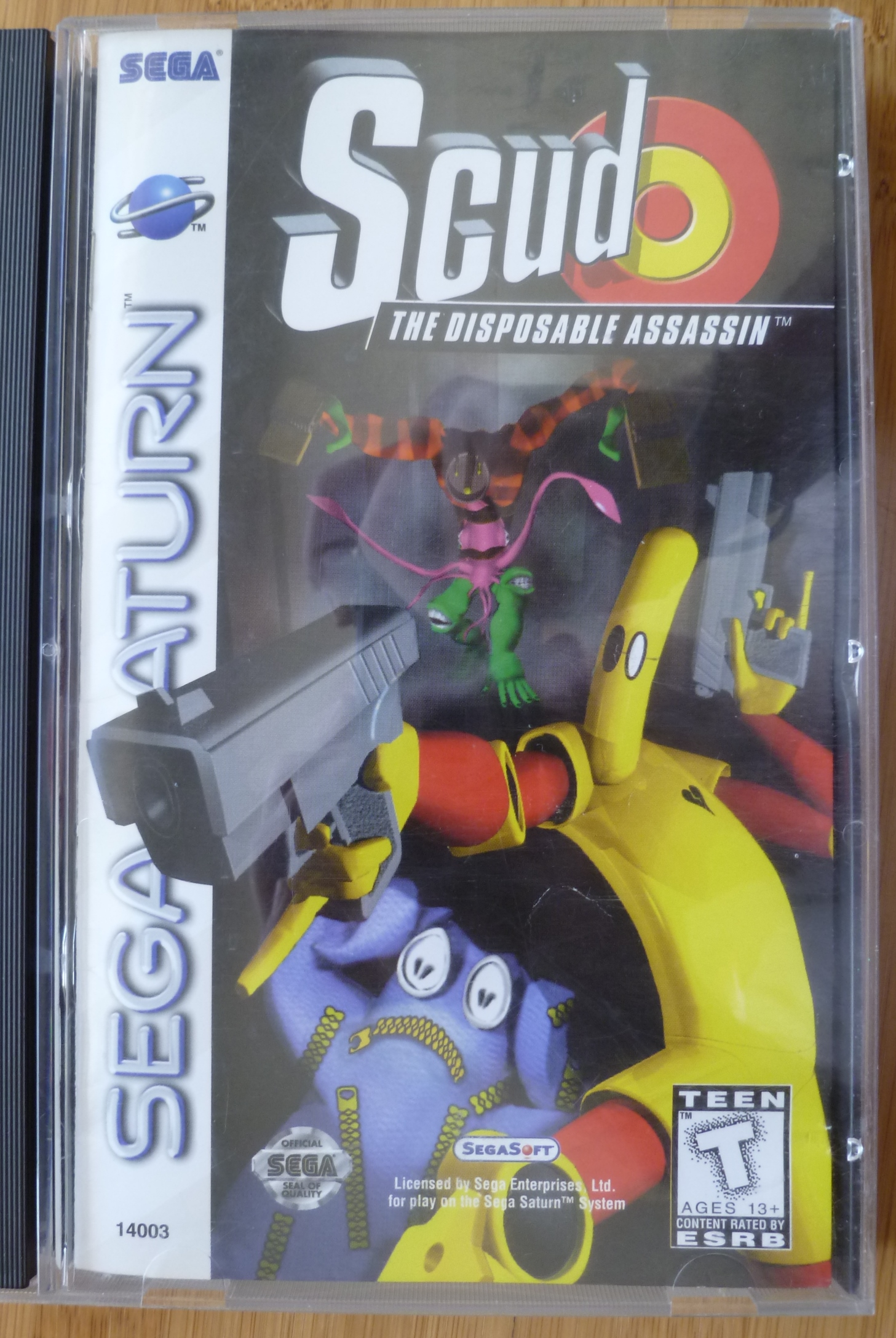 Scud: The Disposable Assassin
Sega Saturn
Release Date: February 28th, 1997
Purchased at: Game Changers (Michigan City, IN – $15)It's always a good day when I can find complete Sega Saturn games, even if they are based on comic books I've never heard of. Scud is a combination of two gameplay types: basic adventure shooting, and light gun shooter. I'm impressed any developer would go and do this: it seems like you'd really have to just make two completely separate games in order to accommodate both play styles.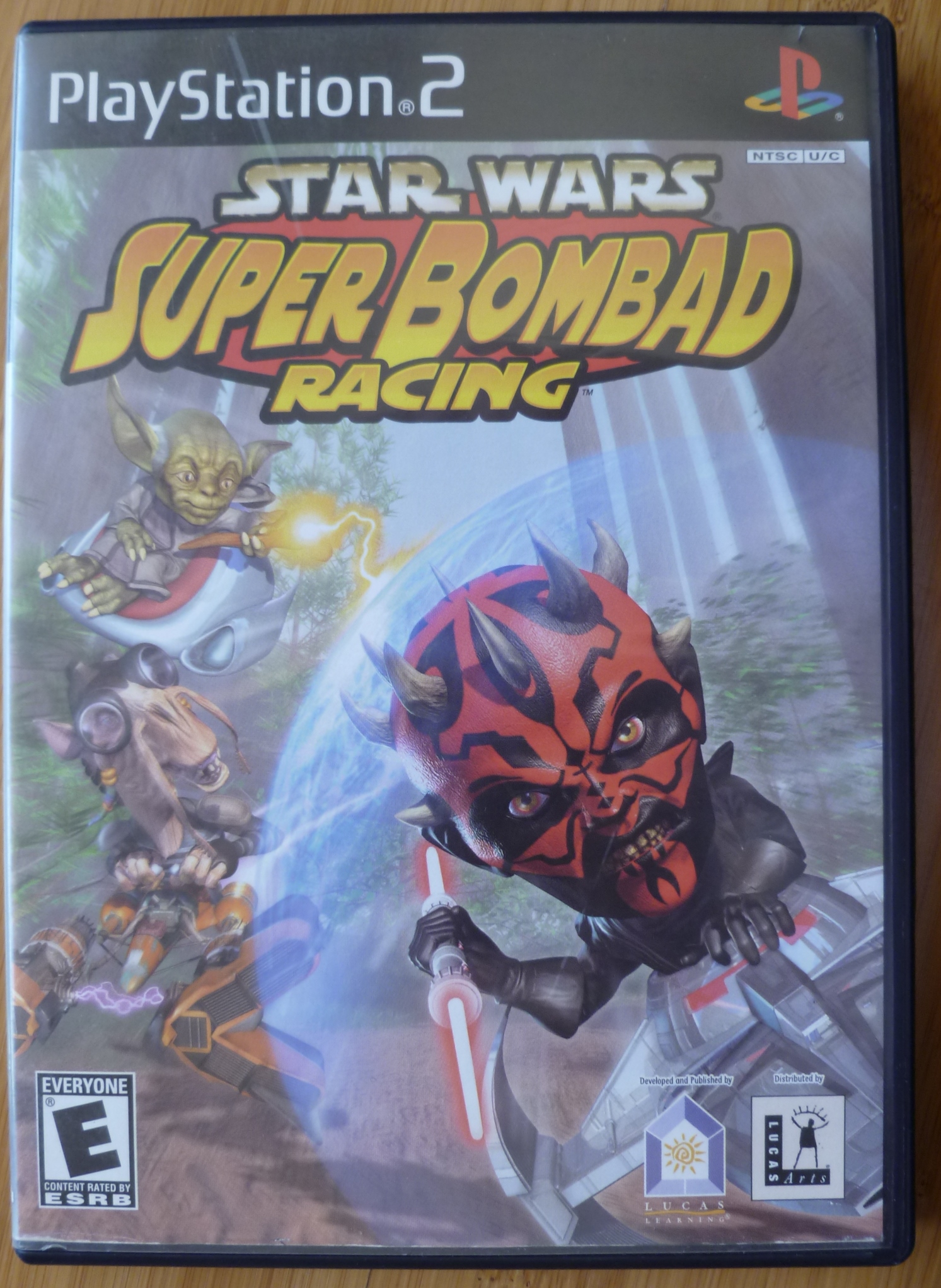 Star Wars: Super Bombad Racing
PS2
Release Date: April 23rd, 2001
Purchased at: Disc Replay (Merrillville, IN – $5)Oh man, what a find, haha! When this game came out I remember seeing it at some stores in our mall and thinking it was some kind of Star Wars: Episode I: Racer sequel or spinoff. I think in the long run the game was good enough to not be considered in the lowest of low Star Wars video games, but I don't think it quite lived up to the expectations set forth by Episode I: Racer before it. It does feature chibi-versions of a lot of Star Wars characters though, so that's there…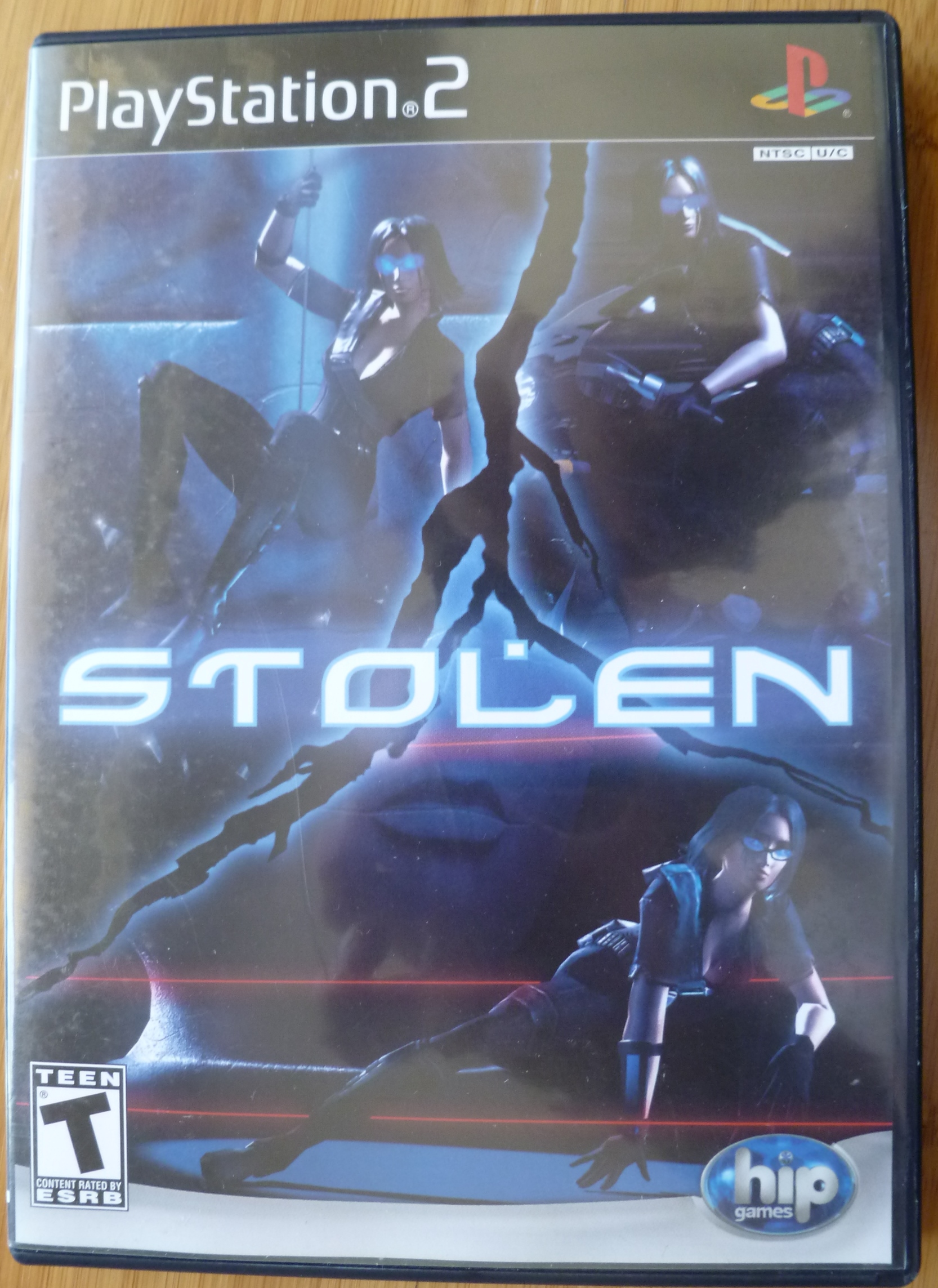 Stolen
PS2
Release Date: April 22nd, 2005
Purchased at: Game Changers (Michigan City, IN – $5)This one honestly got bought by mistake: I had it in a stack of games I definitely wanted to buy, but I wanted to look it up and see what it was all about before actually buying it. Sadly I ended up purchasing it without thinking and before I could find out anything about the game. Oh well, now it has a nice home and I have a silly story.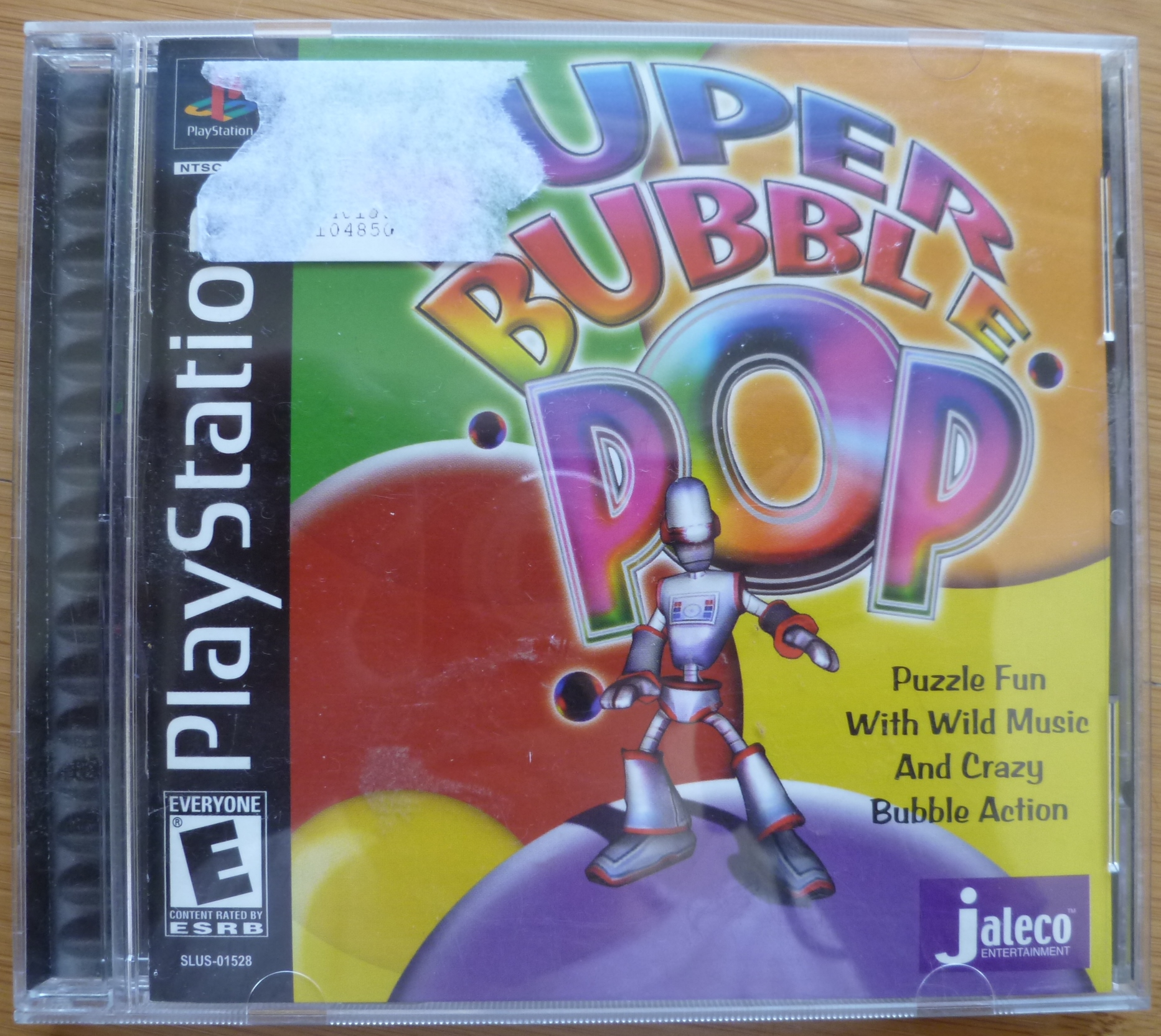 Super Bubble Pop
PlayStation
Release Date: December 25th, 2002
Purchased at: Disc Replay (Merrillville, IN – $3)We have a winner for the lamest title for a video game. Oddly enough this game has decent reviews, and it was released on the PC, Xbox, and Gamecube as well. Just like Geon Cube a few entries up, I'm curious about this one, and it just might find itself in my PS1/PS2/PS3 soon enough.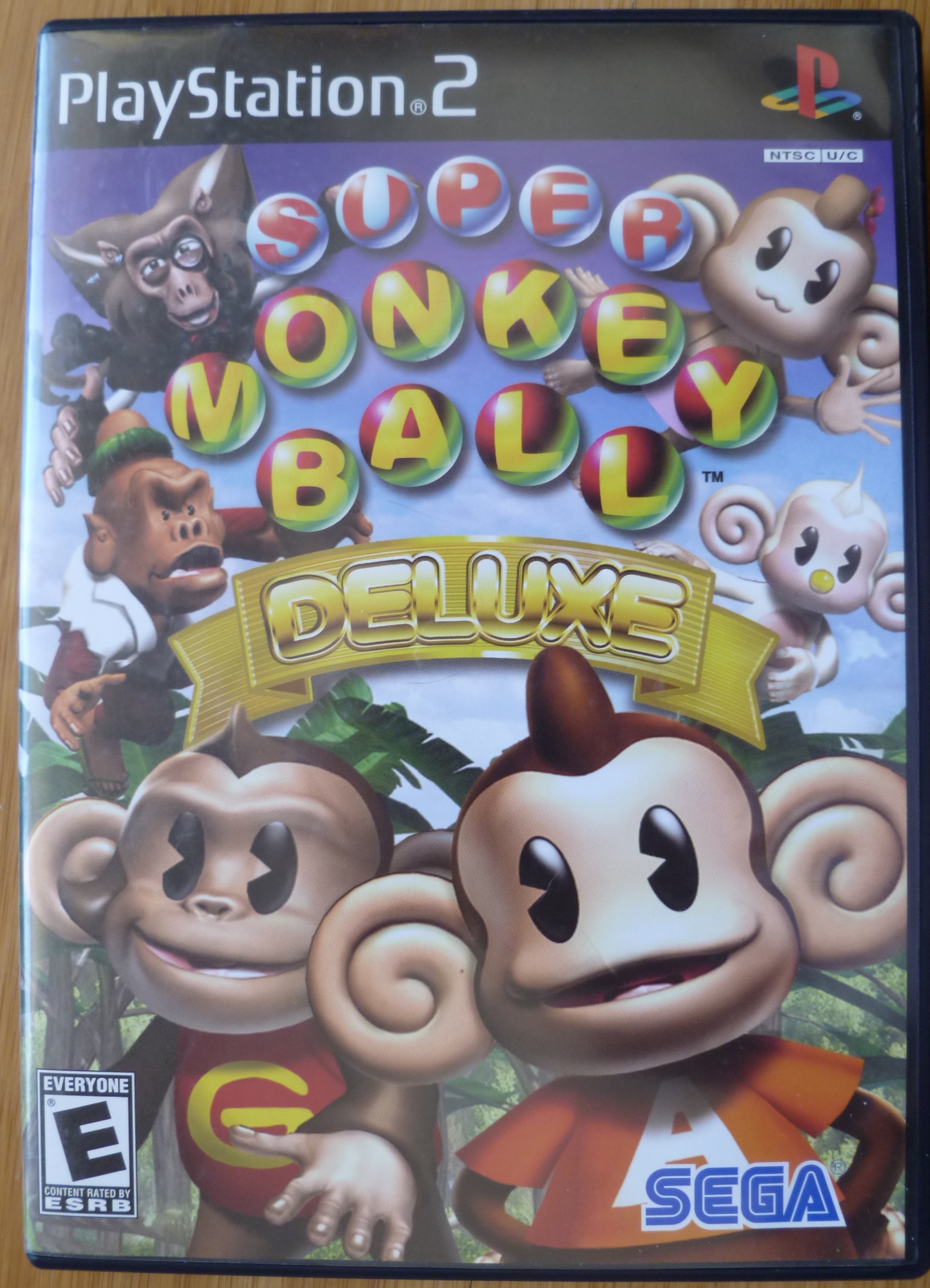 Super Monkey Ball Deluxe
PS2
Release Date: March 15th, 2005
Purchased at: Disc Replay (Merrillville, IN – $3)Out of all the games purchased during my vacation, Super Monkey Ball Deluxe is easily one of the games I'm most excited about playing. It is literally a combination of the first two Super Monkey Ball games on the Gamecube, featuring every level from those two games, as well as many of the minigames from those titles as well. Best of all, there are exclusive levels and minigames only found in this version of the game! I've always thought the Monkey Ball series was a great one for parties, and this looks to be the ultimate version!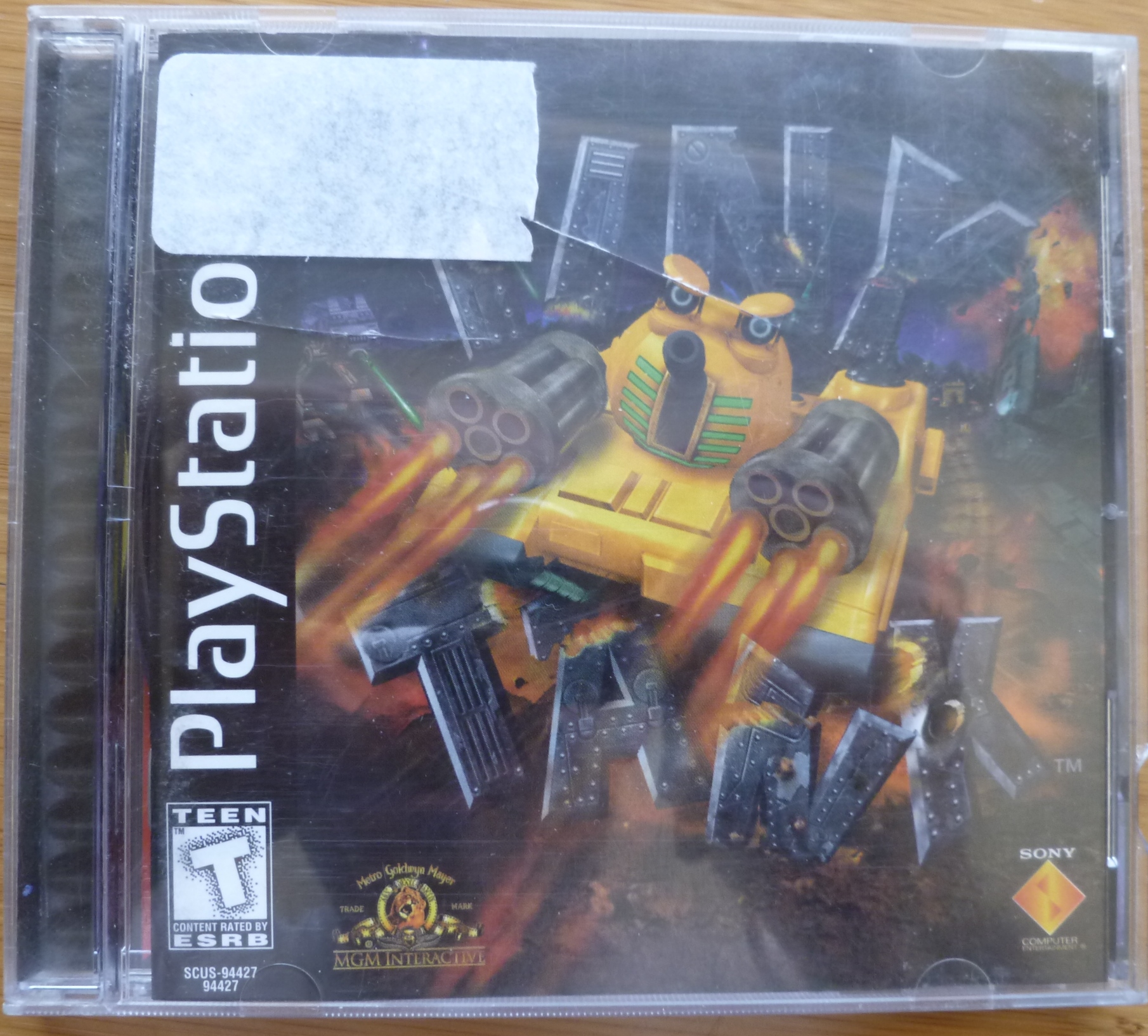 Tiny Tank
PlayStation
Release Date: August 31st, 1999
Purchased at: Game Changers (Michigan City, IN – $5)Another case of finding a game at Disc Replay and then just buying it later. Tiny Tank is an action platformer where you control a… tiny… tank… Anyway, I really don't know too much about this one, but I'm happy to have a random action game in my PS1 library!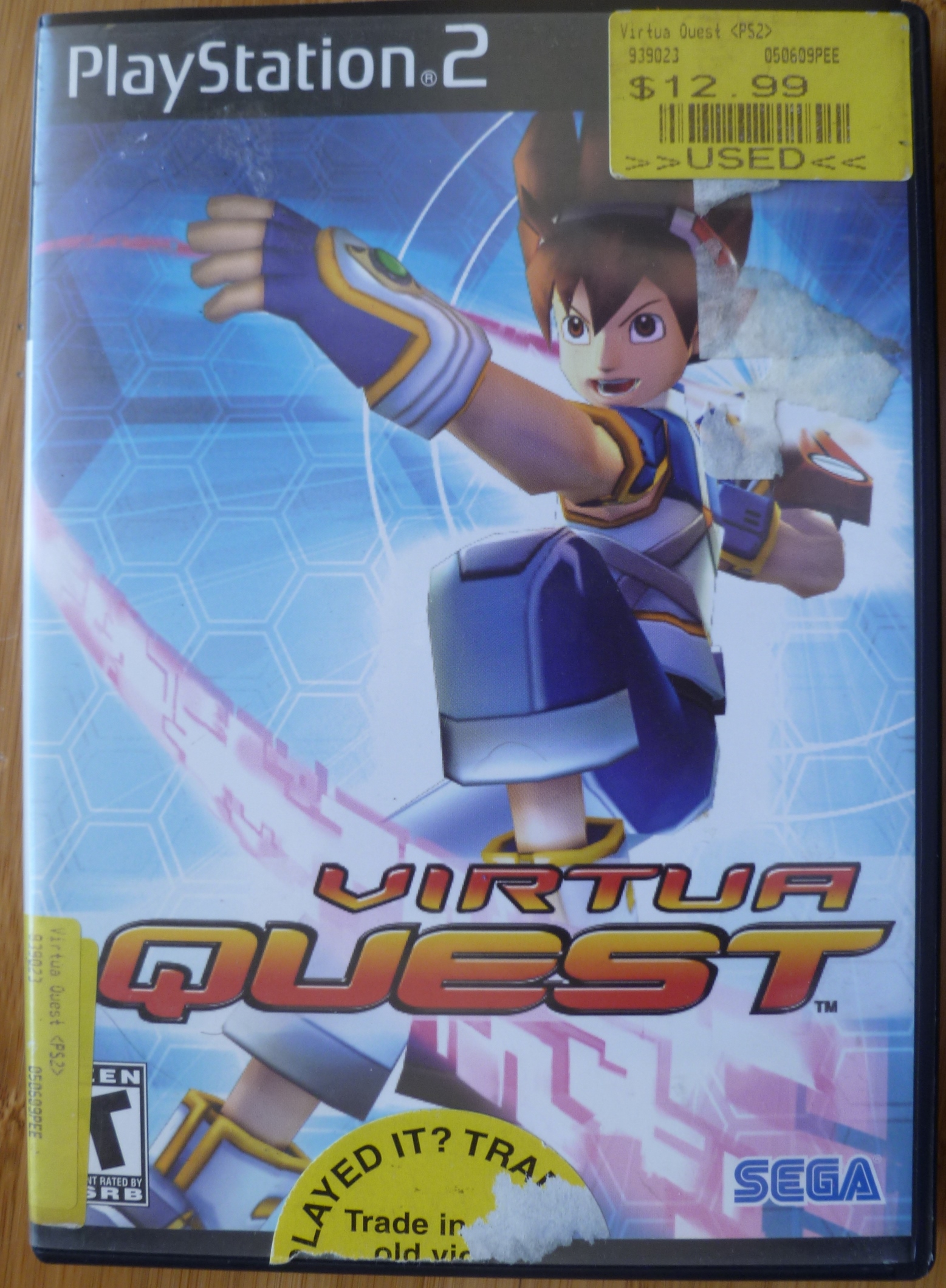 Virtua Quest
PS2
Release Date: January 18th, 2005
Purchased at: Disc Replay (Merrillville, IN – $5)I remember when this game came out I was really excited to play it! It combined the fighting gameplay of Virtua Fighter with the RPG elements of other… RPGs. Yeah, I'm running low on puns here, but anyway, I never got around to playing it. The game seems like Segas spin on the Mega Man Battle Network series, taking a well established series and changing up the gameplay slightly to create a new look and feel.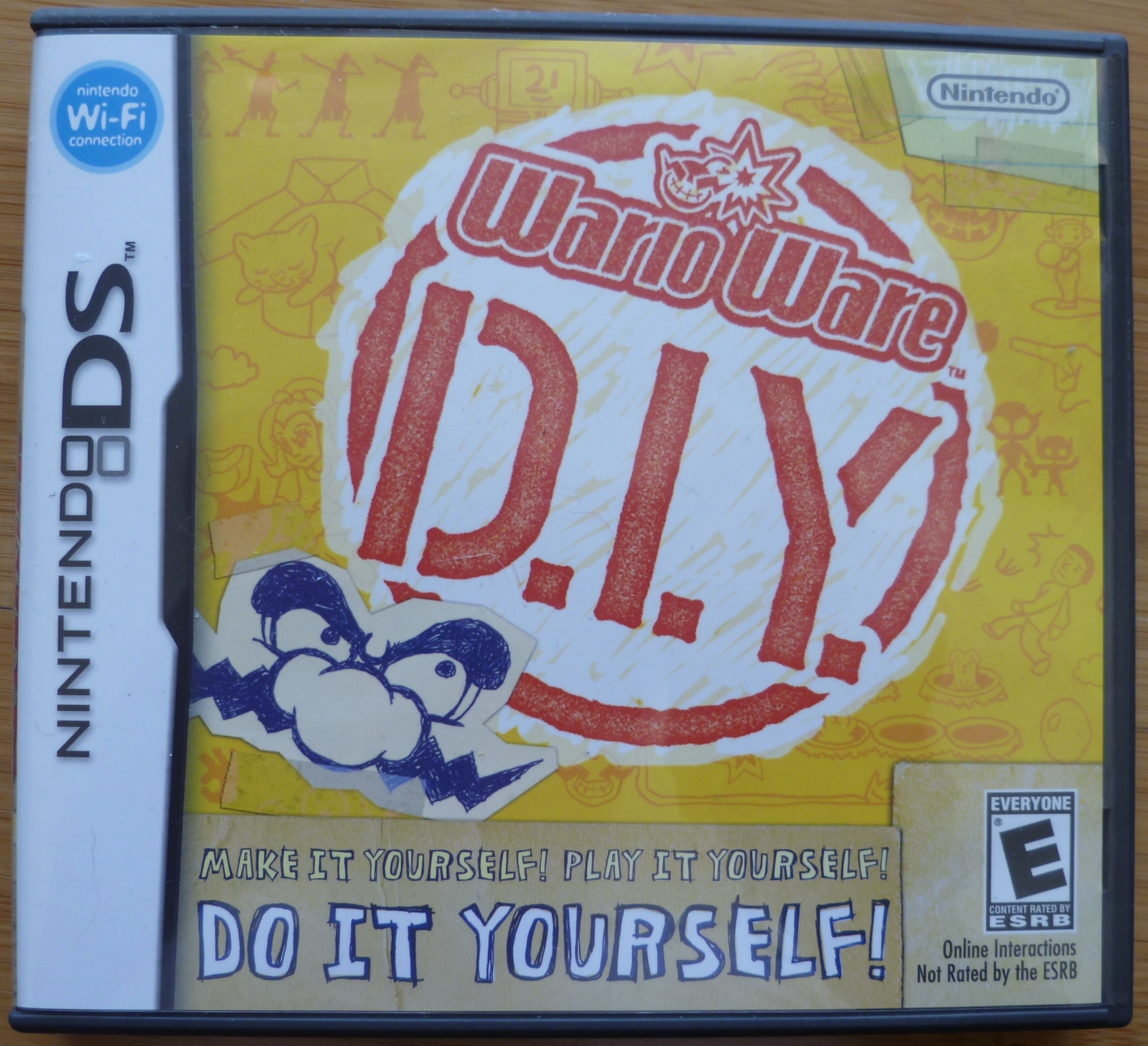 WarioWare: D.I.Y.
Nintendo DS
Release Date: March 28th, 2010
Purchased at: Game Changers (Michigan City, IN – $5)I'm one step closer to completing my WarioWare series, but still a ways off. I've actually played D.I.Y. before at a demo station somewhere, and I remember not really enjoying it all too much. I think that was the biggest fault the game had: it wasn't as fun and exciting as past entries in the series. The ability to create your own micro games is great, but without a solid set of games to play going in, the overall game won't be good. And considering you can't even get online to download and play the games people made anymore makes the whole experience worse.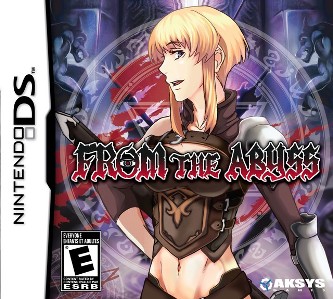 From the Abyss
Nintendo DS
Release Date: August 26th, 2008
Purchased at: Fanime Swap Meet (San Jose, CA – $4)From the Abyss is by no means a stellar RPG for the DS, but it's one I've been keeping an eye out for for years. A basic dungeon crawler, I think the only reason I actually wanted this game is because I kept finding it on sale digitally and thinking I'd rather just have the physical version. Unfortunately it's just a loose copy of the game, but I'll take something instead of nothing. And the price was decent.
Laters,
Jsick