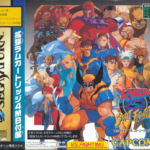 X-Men vs. Street Fighter
Sega Saturn
Release Date: November 21st, 1997
Purchased at: N/A (Birthday Gift)
My brother visited this week for our annual California Extreme visit, and he brought with him a birthday present! A new used game store opened up close to Hollywood, and he grabbed me a complete copy of X-Men vs. Street Fighter on the Saturn! This is the Japanese version (a Saturn release was never made available in North America), which comes complete with the packed-in 4MB cartridge used to  enhance the performance of the game. There was a US released version of the game on the PS1, but it suffered from low frame rate and the PS1 couldn't handle the game's action, so it cut down the 2v2 tag team matches to just 1v1 standard matches! Where's the fun in that! Thanks Phil for the excellent gift!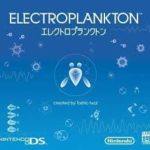 Electroplankton
DS
Release Date: April 7th, 2005
Purchased at: California Extreme (Santa Clara, CA – $25)
A random vendor was at the California Extreme arcade and pinball expo selling all sorts of old games. Thankfully their stuff was actually decently priced, including this import copy of DS rhythm title Electroplankton. A few years back I secured the somewhat hard to find North American copy, and I'm glad to have this one in my collection as well! Not only does it come with some pretty sweet box art, but it is also complete with the packed-in headphones to fully enjoy the game!
Laters,
Jsick