The City Wide garage sale was this weekend, and while I picked up a good haul of games, most of them were for reselling later (including a copy of Parasite Eve on PS1 for just $2!). There were, however, a couple of games I grabbed from a Craigslist seller I simply couldn't believe were still available. And then the Dragon Quest VII  port finally released on 3DS this week, so there are a ton of games to go over. Let's get right into it!
---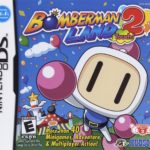 Bomberman Land Touch 2
DS
Release Date: January 29th, 2008
Purchased at: GameStop (Mountain View, CA – $8)

I'd all but given up on finding the Bomberman Land series for the DS and Wii by this point, so you can imagine my excitement when I actually found a loose copy in this GameStop's DS bin. Even the associate thought it was a great find, kind of marveling at it before actually ringing me up. The Bomberman Land series has more of an RPG focus than the traditional Bomberman games, but this one on the DS also has some minigames to play as well! Here's hoping I can track down the other two! I really want the Wii version: it'd be a great piece for the collection!
Terraria
PS4
Release Date: November 11th, 2014
Purchased at: Target (Cupertino, CA – $5)

Sitting in the clearance bins was a sealed copy of Terraria for PS4. I've played the game before on Steam, my cousin got it for me years back during a Winter sale, but it really isn't for me. I don't really play Minecraft either, but I've heard it's kind of like that? Since this one's still sealed though, it'll likely stay that way.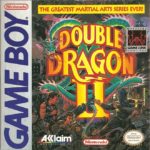 Double Dragon II
Game Boy
Release Date: December 1991
Purchased at: Craigslist (San Jose, CA – $5)

The next couple of games are all from the same seller. He was putting up a working Game Boy Advance SP with cables, along with Double Dragon II here, as well as a few more Game Boy and GBA games. I already had some of them (Pokemon: Red Version, Final Fantasy Tactics Advance, Metroid: Zero Mission, The Legend of Zelda: A Link to the Past & Four Swords Adventure) but for a total cost of just $40 I absolutely could not pass it up. Hot damn, that was such a good find I couldn't believe someone hadn't already grabbed it from the guy or offered up more! Thank you!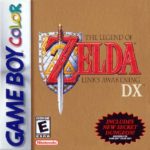 The Legend of Zelda: Link's Awakening DX
Game Boy Color
Release Date: December 15th, 1998
Purchased at: Craigslist (San Jose, CA – $5)

When this game re-released on the 3DS back in 2011 it was the first time I had ever played and beaten it. Despite being nearly 20 years old, I thought the game held up well enough! I'm happy to finally have this all-time Zelda classic in the library! It might not be complete, but it's in working condition and that's all that really matters!
Metroid II: Return of Samus
Game Boy
Release Date: November 1991
Purchased at: Craigslist (San Jose, CA – $5)

Metroid II: Return of Samus was actually the first Metroid game I had ever beaten, taking it on back in the late 90's on my Game Boy. Unfortunately since then, I can't track down the case where my brothers and I kept all of our old Game Boy games (one of these days I'm going to find it back home and it's going to be magnificent). Anyway, this game was pretty difficult, but it had gorgeous graphics for a Game Boy game. Samus looks big (literally, her sprite is huge!) and the music is creepy and sets a great mood. And in a timely turn of events, it was only a couple weeks ago that Nintendo shut down that awesome looking fan remake!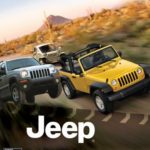 Jeep Thrills
Wii
Release Date: October 14th, 2008
Purchased at: Garage Sale (Cupertino, CA – $2)

A kid was selling a trio of Wii games, and thought I only really wanted Super Mario Galaxy, he was selling them all for $1.50 a piece. I felt like being nice to the kid, so I offered him $6 flat for them all. He seemed happy, and I was definitely happy to have another copy of Super Mario Galaxy to sell off later. And yeah, this game too I guess.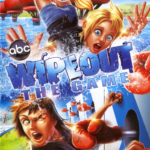 Wipeout the Game
Wii
Release Date: June 22nd, 2010
Purchased at: Garage Sale (Cupertino, CA – $2)

The same kid had this copy of Wipeout: The Game as well. Though it's not really anything I'd normally buy, for two bucks a four player minigame disc for the Wii doesn't seem too bad. I'm sure it's terrible, but if it offers up a laugh or two then it will have been worth it!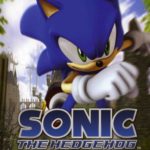 Sonic the Hedgehog
Xbox 360
Release Date: Novemer 14th, 2006
Purchased at: Garage Sale (Cupertino, CA – $2)

Regarded as the worst Sonic game by many people (which is saying quite a lot, because there are some shitty Sonic games out there), Sonic the Hedgehog for the Xbox 360 has landed in my collection this week. Really it's only here because I picked up an entire stack of games from this guy for $2 and I only actually wanted Parastie Eve. Usually called Sonic '06 for clarification, I am actually intrigued about playing this game to see just how bad it really is.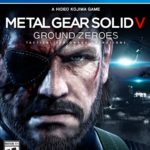 Metal Gear Solid V: Ground Zeroes
PlayStation 4
Release Date: March 18th, 2014
Purchased at: Garage Sale (Cupertino, CA – $5)

The last house that I picked up games from had a nice stack of new'ish release games, and in quality condition to boot! Metal Gear Solid V: Ground Zeroes is the only standout game from the bunch that I actually might want to play. The others were just too good to pass up at the price shooters. Bleh.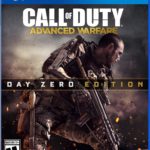 Call of Duty: Advanced Warfare: Day Zero Edition
PlayStation 4
Release Date: November 4th, 2014
Purchased at: Garage Sale (Cupertino, CA – $5)

I don't know if being a "Day Zero Edition" makes this any more special seeing as it's just a CoD game, but at the very most this game was still factory sealed! Interestingly this makes for a second factory sealed Call of Duty game I've come across in the past couple years, the other being the Collector's Edition of Ghosts for the Xbox 360. I do like a shooter every now and then, but the stigma behind the Call of Duty games as well as the reputation the series has just doesn't spell anything great for me.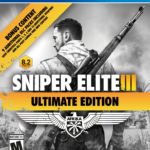 Sniper Elite III
PlayStation 4
Release Date: July 1st, 2014
Purchased at: Garage Sale (Cupertino, CA – $5)

My brother played one of the Sniper Elite games I think and I thought he liked it. If I recall correctly the games have largely been all well received, getting down the whole real-life sniper aspect better than other shooters. Not too sure if I'll get to this one, but like I said earlier, for a couple bucks it's a good pickup.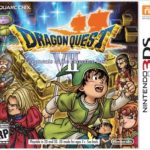 Dragon Quest VII: Fragments of the Forgotten Past
3DS
Release Date: September 16th, 2016
Purchased at: Amazon (Online – $35)

While I've played several of the Final Fantasy games throughout the years, I've only played a small amount of the equally well-received Dragon Quest games. I've never actually played this game when it was first released on the original PlayStation. After coming out a couple years back on the 3DS in Japan, Nintendo did the fans a huge service by actually releasing it fully translated stateside! I've heard the game is quite long, so here's hoping it holds my attention like the best RPGs out there!