After a kinda good, kinda bad haul from the citywide garage sale last weekend, I was hoping to find better luck searching through some GameStop's I don't usually get to visit this week. While a few stores had some new games for me, I have think I'm at the point where GameStop is no longer offering up anything new for my collection. Sadly most stores have all the same stuff visit after visit. So treat this intro as a request for any gamers out there looking to trade in games to trade them in so I can buy them. Thanks!
---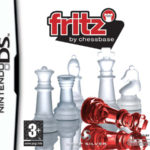 Fritz Chess
DS
Release Date: June 30th, 2009
Purchased at: GameStop (Campbell, CA – $9)
Often seen as one of the rare games for the Wii and DS, I was more than happy to plop down almost ten bucks for this loose chess game. I think a limited supply run is what made this game a sought after item for collectors. Honestly I don't really think the DS version is the one collectors covet: that title would go to the Wii version also called Fritz Chess. Complete copies of that bad boy have been selling online for $100 or more! So yeah, if you see that one cheap maybe grab it as an investment.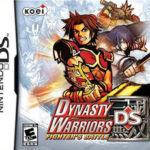 Dynasty Warriors DS: Fighter's Battle
DS
Release Date: July 24th, 2007
Purchased at: GameStop (San Jose, CA – $5)
Flipping through the used DS games at this particular store, I found myself kind of surprised I didn't already own Dynasty Warriors DS. It's been out for damn near a decade, and it's a game that I have a passing interest in. You know, collecting the Dynasty Warriors series would be pretty challenging: they have games across nearly every platform since the original PlayStation, but none of them seem incredibly hard to come by. As evidenced by the mountains of used Dynasty Warriors games you can find just about everywhere that sells used games. Who's buying all these copies in the first place?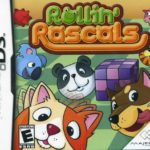 Rollin Rascals
DS
Release Date: May 12th, 2009
Purchased at: GameStop (San Jose, CA – $1)
Having never heard of this game I decided to give it a shot for just a dollar. There are definitely worse things I have picked up (likely for more money). I think this one is a puzzle game, but maybe with more of a child-friendly mindset. Still though, maybe it'll be halfway decent. Something like Super Monkey Ball or perhaps Iggy's Wrecking Balls. Anyone remember that one?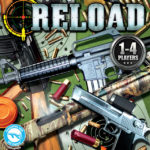 Reload
Wii
Release Date: November 18th, 2010
Purchased at: GameStop (San Jose, CA – $4)
It doesn't get much more generic than a Wii railshooter simply titled Reload. To be perfectly honest I've seen this game before, usually online, and thought I'd never end up picking it up. Well I guess I was feeling sassy this week because here it is. It does get me one step closer to the likely-never-attainable goal of having every rail shooter for the Wii, but when there are so many shovelware games just like this one out there it makes me think the quest is for fools.
Dance Dance Revolution: Disney Grooves
Wii
Release Date: April 2nd, 2009
Purchased at: GameStop (San Jose, CA – $2)
Awhile back I picked up DDR: Hottest Party 3 for the Wii and though my roundup of the popular dance series on the Wii over. Then I found out the Hottest Party series continued for two more games, but was rebranded simply as Dance Dance Revolution. And there were two of them. So I tracked down both of those, only to learn there's another freaking Disney DDR game for the console! Damn! Well, finally, I can say I've found all of them for the Wii. Well, there is a special UK-only game, but I'll save that for another adventure.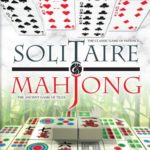 Solitaire and Mahjong
Wii
Release Date: February 17th, 2009
Purchased at: GameStop (San Jose, CA – $3)
Sometimes there are games that just look like they'll be hard to find later on down the road. Take Solitaire and Mahjong for instance: it's a game that no one should ever buy (both these games come pre-installed on just about every PC) on a console that had hundreds of games come out for it. When someone's trying to round out their collection, these are sometimes the hardest to track down. So for a couple bucks I made it mine. Also, a friend of mine taught me mahjong last November, and it's actually a really fun game!
Laters,
Jsick