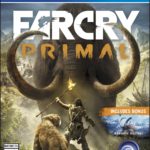 Far Cry Primal
PS4
Release Date:  February 23rd, 2016
Purchased at: Target (Sunnyvale, CA – $18)
While I wasn't incredibly impressed with Far Cry 4, I still thought it an exciting experience, and one of the earliest on my PlayStation 4. There was just something about it that didn't feel believable, namely the protagonist taking up arms so easily to fight for a cause he just heard about. With Far Cry Primal however, things feel much more natural, and I find it has a lot more engaging of a story. Also, lobbing a spear into a bear's face is oddly satisfying. Also, the game is fun. Just plain ol' fun!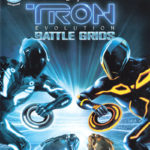 Tron Evolution: Battle Grids
Wii
Release Date: December 7th, 2010
Purchased at: GameStop (Sunnyvale, CA – $2)
I've been going to GameStop stores here and there for years now, and I can assume what games I'll see on the shelf fairly accurately. So when a game pops up that I've never heard of before, I usually take a gander to see what it's all about. This one, inspired by Disney's Tron movie, is actually a small minigame/competitive collection to play with friends. For a couple bucks I'll try out a game: oftentimes these are the ones that feel the most unique and fun!
Laters,
Jsick