We don't often talk about new arcade games here. And I mean Games games, not like a Dave & Buster's family friendly game to eat up your quarters in a large group setting. I mean an arcade game that is a straight up challenge like you would see on a home console or early 90s arcade game. So this is why it's so exciting to talk about Skycurser today!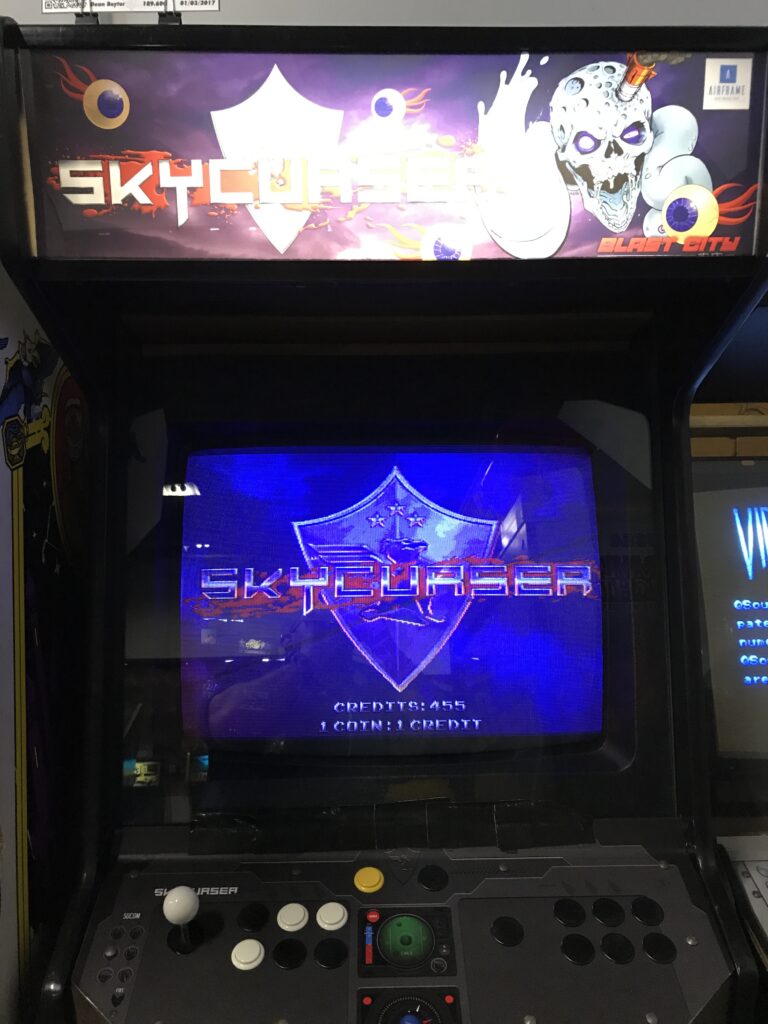 An homage to retro style side scrolling shooters, Skycurser is straight out of the 1990's. The game itself looks like a cross between Metal Slug and Life Force, and plays like traditional shooters at the time. And the difficulty carries over too; this game is tough from the very beginning. I liked the challenge though (and that the arcade we were at was set to free play), but the game isn't for everyone.
Huge boss battles and wacky power-ups on full display make this game a big standout for arcades. Especially if it is placed next to other shooting games: it's just above and beyond the most gorgeous game in the genre, and the cabinet itself is unique too. The sideart is big and intriguing, and the marquee has a nice retro feel with that big, ominous skull.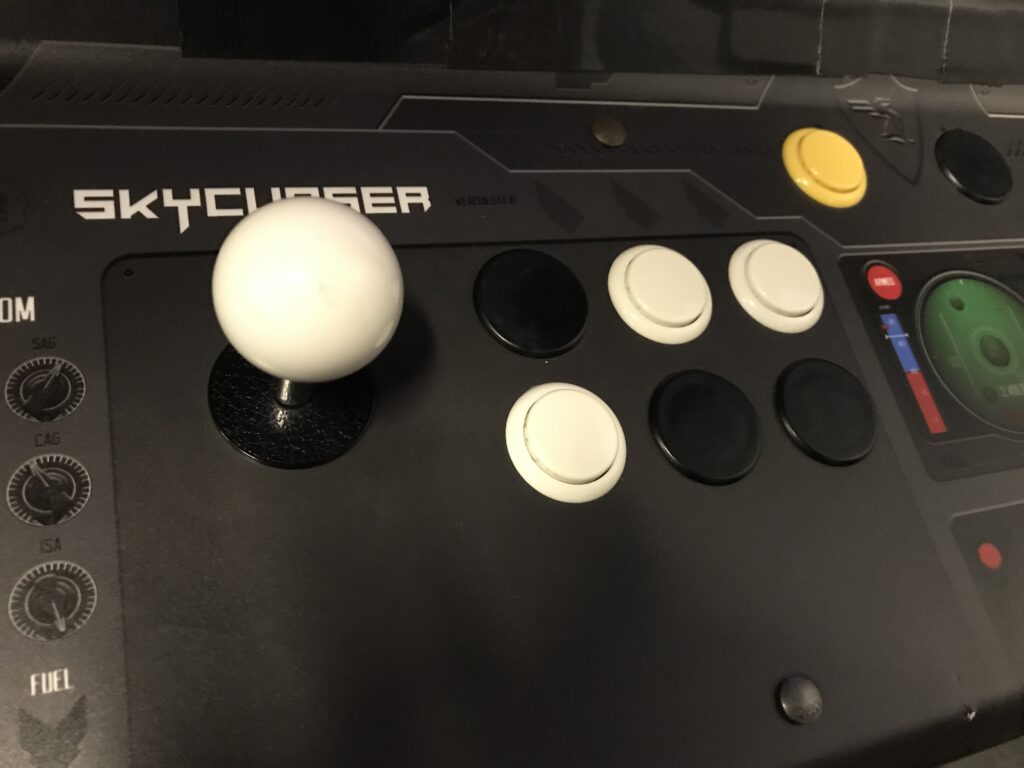 From what I can recall, Skycurser is looking to remain a fully arcade exclusive game too; no home console port is planned by the small development team. And on top of that, only a few cabinets have made it out into public space. Their website lists a few, but I suspect there are more than that out there. Regardless, that makes the game pretty rare, and definitely worth a play if you find it.
Played at Galloping Ghost Arcade in Brookfield, IL 2019