Is there a more meta arcade game than Street Fighter: The Movie? It's a video game based on a movie, which was based on a video game. Quirky history aside, this game is worth a play at least once. If for nothing else to say you've played a piece of gaming history.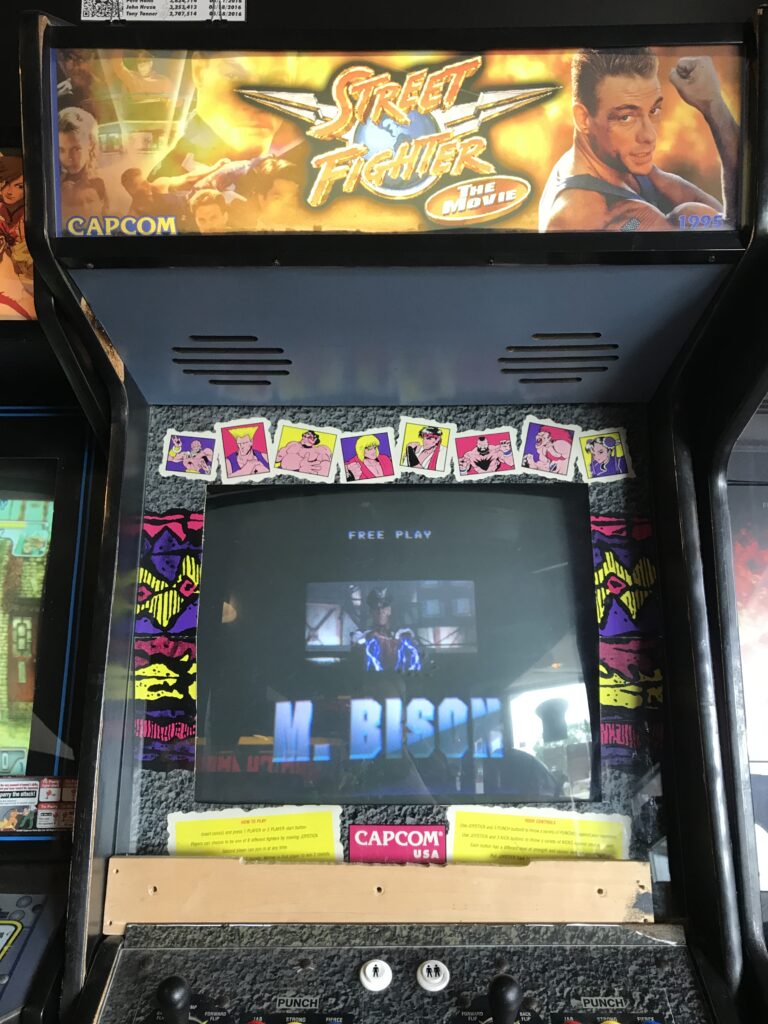 Of the many notable features this game has, the one I think most important to understand is the difference between the arcade version and the home version. The arcade version (seen here) was developed by Incredibly Technologies, the same company that developed the classic arcade golfing game Golden Tee. Capcom did not have full development credit on the arcade version. Because of this, the arcade game feels like a distinct fighter separate from the Street Fighter source material, but not for the better. For what it's worth, Capcom did develop the home console versions, which are regarded as much better than this arcade game, but still inferior to the series' inspiration Street Fighter II.
I remember this game being at a local pizza place back home. It was a sight to see: characters from the somewhat decent movie about one of my favorite video games (Street Fighter) represented on screen like they were taken from the universe of another favorite game series of mine (Mortal Kombat). It seemed like a win-win, but it just wasn't the same. Even as a child I went to Street Fighter for smooth, exciting combat, but all this game really offered was cheap battles and digitized actors.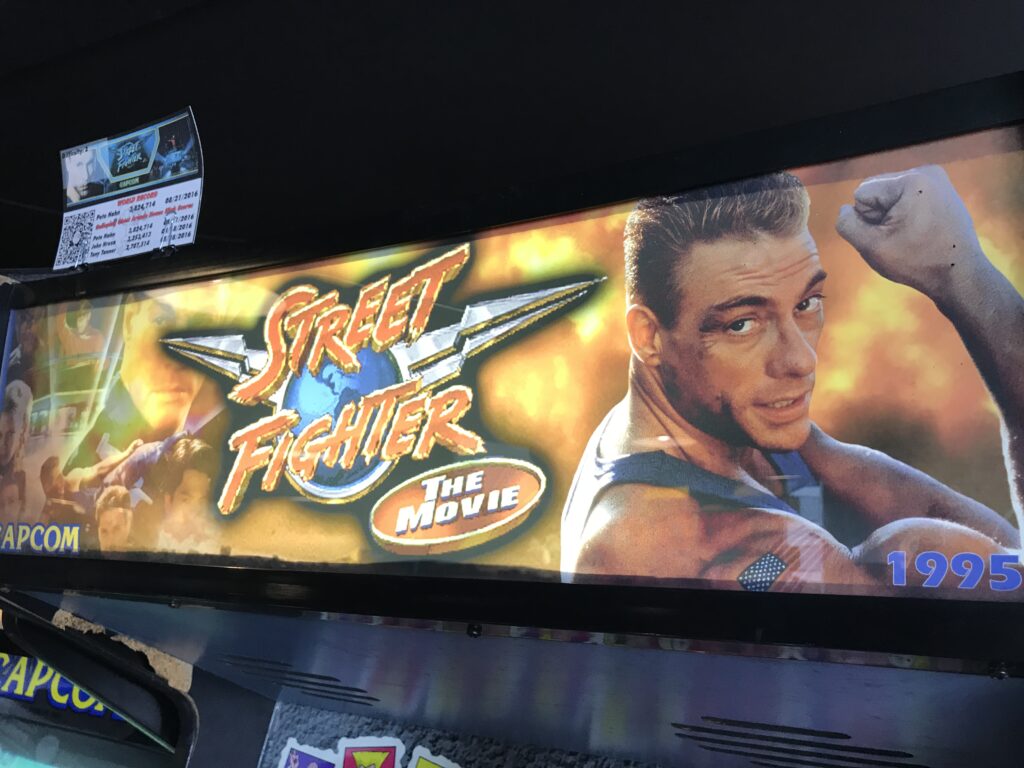 What is also interesting is just how many features this game implemented, albeit poorly, that would go on to be utilized in later Street Fighter games. Alpha counters, made famous in the Street Fighter Alpha series technically started here. There is even a tag-team option for play as well! While innovation was apparent, a lack of polish on the fighting made the game feel cheap in comparison to what was likely also in the arcade you were playing this.
There aren't too many of these cabinets out there, so if you happen across one you should definitely drop a quarter and give it a whirl. You'll be disappointed, don't get me wrong. But it will be a happy disappointment.
*Played at Galloping Ghost Arcade in Brookfield, IL 2019